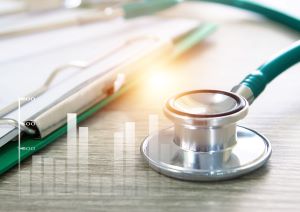 The 2022 market for surgeon and physician jobs was hot, and it's only expected to get hotter from there!
With such an abundant job market found online, the days of in-person job applications, and sometimes even interview processes are a thing of the past. With more and more employers turning to job boards to find physicians and surgeons, nurse practitioners, physician assistants, and other healthcare professionals to fill their open positions, the job market for medical professionals, especially the former, is abundant.
The prevalence of job boards today also means that there is now a wealth of data about the physician and surgeon job market available to help employers fill more openings, and to help candidates find more roles that fit their needs. In fact, Indeed recently released a 2022 surgeon and physician job market report to Barton Associates that has useful key insights to help you simplify your job search in 2023 by revealing recent trends so you know when, and where the market's hot!
Historic Trends
As we mentioned above, historical data is extremely useful in spotting trends within the jobs market, so let's begin by taking a look at previous years in 2020 and 2021 before we get into the data for 2022!
While the volume of jobs posted in 2020 stayed relatively stable throughout the year, finishing off at about the same place it started with a little over 80,000 job postings, they did experience a slight dip from February to April before they rose back up from May to July.
This dip seems to be correlated with the large dip in physician and surgeon job seekers by about 500,000 froin the same period, which also rose back up from April to July. This correlation is also seen during smaller smaller dips in job seekers throughout the rest of the year, which suggests that there may be slight decreases in job postings when there are decreases in job seekers because previously open jobs were filled by the said job seeking doctors.
Similarly to the first dip in 2020, in 2021, the amount of job seekers also decreased by over 500,000, again between February to April, and job postings slightly decreased within the same period as well. If decreases in job postings are directly correlated with decreases in job seekers because they got hired, then we can infer that the most physicians and surgeons get hired between the months of February to April. 
From 2020 to present day, the number of physicians and surgeons seeking jobs on Indeed increased from roughly 1.25 million in 2020, to nearly 2 million in 2022. Job postings have also seen a large increase within the past two years, having increased by about 70%, starting from a little over 80,000 in 2020 to close to 140,000 in 2022.
2022 Surgeon & Physician Job Market Snapshot
While the same pattern mentioned above between correlations of job postings and job seekers is still present in 2022, the same dip between February and April did not occur. Instead, there was actually an increase in both job seekers and job postings that steadily increased until August. However, 2022 did experience slight decreases in postings and seekers from January to February, and a larger drop from August to October, showing that in 2022, and possibly moving forward into 2023, employers are beginning to hire more in the beginning-, and tail-ends of the year.
Speaking of employers, there were 16,366 employers with active jobs on Indeed in 2022, and only a small handful made up of 8 healthcare facilities, as well as insurance and locum tenens agencies made up almost 10% of Indeed's top employers.
The top 3 states where the job market was hottest were California with 13,388 job postings, Texas with 10,054 postings, and Florida with 9,777 postings. These states not only had the most job openings, but also had the highest number of job seekers, and garnered the most interest from doctors.
While there were a total of 1,983,199 physician and surgeon job seekers outweighing the 138,875 jobs on Indeed in October of 2022, only 410,266 of these job seekers actually started the application process. Even so, competition in 2022 was fierce, with an average of 14 seekers per job.
This competition, however, may be fizzling out by the end of 2022 and possibly into 2023. Whereas the volume of jobs on the site is slowly increasing, having seen a slight bump up by 1% from September to October, the number of job seekers as well as the number applicants per job both declined by 2% in the same period.
Ready to simplify your locum tenens physician job search? Join the thousands of other physicians and surgeons working with Barton!