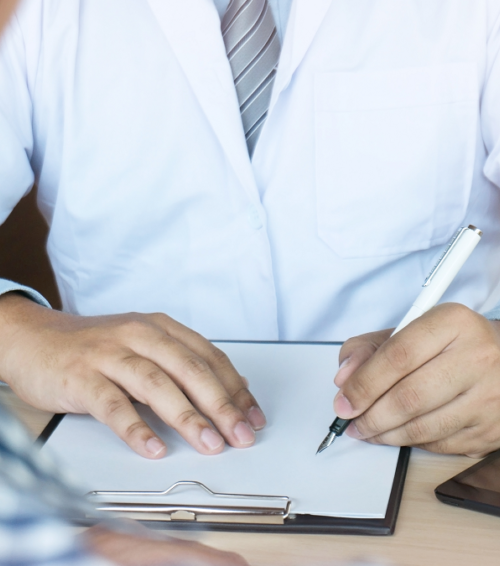 The healthcare industry is changing. The Affordable Care Act is beginning to take hold and create new jobs, and these roles offer exciting opportunities for medical students seeking relevant experience, current professionals contemplating a lateral move, and even those hoping to break into the healthcare space from different sectors.
If you lead a healthcare facility, you should know about them, too. Here are four of the top emerging jobs in healthcare:
1. Care Coordinator
A care coordinator's responsibilities can vary greatly from organization to organization, but in general, these employees supervise patient care and handle referrals to outside healthcare providers. They also own all patient outreach and monitor the status of people living with chronic health conditions or long-term illnesses. Care coordinators are the organizational force behind a care plan, and they are the first people patients turn to when they need assistance.
Because there is no catch-all blueprint for care coordinators, many organizations hire professionals with prior healthcare experience to juggle the responsibilities of both a care coordinator and a more traditional role. For example, registered nurses (RNs) and nurse practitioners (NPs) already interact with patients on a daily basis, and they have the empathy and poise required to provide the best care experience. A care coordinator's responsibilities can be delegated across an existing team of nurses, or a specific nurse can be promoted or hired to organize and mobilize the entire care team.
According to Physicians Practice, many businesses are prioritizing staffing a care coordinator: 20 percent of respondents to the publication's 2013 Staff Salary Survey said they employed a stand-alone care coordinator, patient navigator, or applicable employee. This number will only continue to grow as fee-for-service plans taper off in favor of value-based reimbursement models.
2. Laborist
As the name suggests, this position indicates a doctor who specifically assists with delivering babies and is usually limited to those with a doctor of medicine (MD) or doctor of osteopathic medicine (DO) degree. This specialized role used to be performed by contracted, private obstetricians and gynecologists who were on call and would come to the hospital as needed.
Healthcare organizations are now finding it more efficient and cost-effective to employ a full-time laborist, especially because of safety concerns regarding having staff available during an emergency. By staffing laborists who work in 12- or 24-hour shifts, hospitals can ensure constant, quality care, even during unexpected emergencies. What's more, the job market for laborists is growing exponentially: FierceHealthcare reports that in 2015, 250 hospitals had full-time laborists on payroll, compared with just 10 hospitals in 2005.
3. Scribe
A scribe is the perfect position for a medical student hoping to obtain real-world experience through proximity to actual hospital staff. This person goes with doctors during rounds and takes extensive notes on everything that occurs for later data entry. In turn, care providers with a scribe avoid the dreaded "burnout" associated with completing required documents and medical records. As healthcare organizations move toward the complete digitization of medical information, the scribe's role is more important than ever.
4. SNFist
SNF stands for "skilled nursing facility," a post-hospice-care facility where patients receive follow-up treatment and support. Because of the severe financial penalties stemming from Medicare and new healthcare legislation, hospitals are trying to reduce the amount of time patients spend in the building. This has caused a boom in SNFs and led to a role called the "SNFist," a primary care physician who visits patients at SNFs on a rotating basis.
These doctors aid in the transition from hospital to nursing facility and have the skills necessary to act in the event of an emergency. Such a position is a good fit for doctors looking to scale back their regular working hours or for young physicians who don't mind traveling to see multiple patients at remote facilities.
These four jobs are just a few of the many being created by healthcare reform. As the United States prepares for a new presidential administration, it is likely that healthcare will continue to evolve and change. That means if you're looking for a new job in healthcare or want to hire for one or more of these emerging roles, then now is the time to act.
Which healthcare role would make the biggest difference at your facility? Let us know on Twitter
@bartonlocums
!