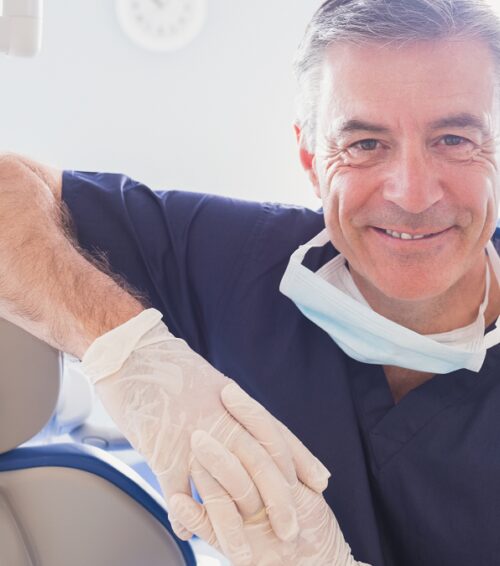 Dentists are in high demand. In fact, the Bureau of Labor Statistics predicts the job market for dentists will grow 21 percent between 2010 and 2020. This surging demand has quickly made dentists some of the most sought-after medical professionals. Because it pays well and offers high job security, more and more people are considering dentistry as a possible career path.
Before you commit to becoming a dentist, you should understand the nuances of the field.After all, dental school is expensive and if you're not completely sure, it may not be the best option.
Here are four things you should know about becoming a dentist:
1. People and Process Aren't the Same Thing
When you're in dental school, you don't just learn about anatomy. You also learn about dental mechanics, the step-by-step processes of filling in a cavity or performing a routine cleaning. But learning dental mechanics is not the same as working with real patients — especially those afraid and anxious about their visit. In his personal blog, Dr. Marcus Neff, an Idaho-based dentist, addresses this disconnect:
"I started to realize the simple mechanical steps were one thing. The person you were doing these things to was another. That person has emotions. That person has fears. That person has expectations.The person's demands and emotions can affect your ability to focus on the task at hand and doing it to the highest degree possible."
As a dentist, you'll want to reduce tension and make sure your patients are comfortable. Many dentists do this by telling their patients stories and having TVs affixed to the dental chair or ceiling.
2. Many Patients Fear the Dentist
Not everyone gets excited about visiting their dentist, even if it is just for a routine cleaning. Despite the fact that people need high-quality dental care, many fear visits to the dentist, putting you in a tough position.
"Most people are scared of the dentist — and I get it, because I was scared of the dentist too, before I became one," said Dr. Alessandra Raschkovsky, DDS, a dentist at Zen Dental in Los Angeles. "It's so important to make your patients as comfortable as possible, otherwise they won't make an appointment with you until something is seriously wrong."
If you're thinking of becoming a dentist, be realistic about the fears that patients have. Not everyone is going to be thrilled about seeing you — and that's perfectly OK.
3. Owning Your Own Practice Has Pros and Cons
Some people think the biggest benefit of becoming a dentist is the ability to run their own business. But, for many, owning their own practice proves to be somewhat difficult. For better or worse, business owners are responsible for their staff, keeping things organized, managing insurance, building a great reputation, and so much more.
"The front office receptionist can make or break your reputation," said Raschkovsky. "You can be the best dentist in the world, but no one will come to see you if they don't like the people who work in your front office."
Thankfully, dentists don't always have to start their own practices to have successful careers. There are a multitude of options, and you can choose what suits you best. You could run your own practice, join a hospital or medical facility, or become a locum tenens dentist and travel the country.
4. Traveling Positions Offer Freedom and Flexibility
Many dentists, especially those new to the field, are finding that locum tenens positions are a great fit for them. These jobs, which normally contract for one to six months, offer dentists an opportunity to travel, explore new places, and work with different colleagues and patients, all while gaining experience and building their CVs.
In the words of one of Barton Associates' locum tenens dentists, Dr. Dan S.:
"Besides the benefits of freedom to work and travel in the pursuit of helping patients achieve health, Barton is very useful in educating management about the best way to help the practitioner be effective. … I find Barton's help with workplace issues to be an amazing service in helping me help patients."
Locum tenens positions offer an impressive amount of flexibility, allowing you to choose your own schedule. The positions also tend to pay as much, if not more, than a traditional 9-to-5. If you're worried about state licensure and regulations, locum tenens staffing companies such as Barton Associates can manage that process for you.
Have a question about locum tenens assignments for dentists, or advice for people thinking of becoming a dentist? Tweet us @bartonlocums!