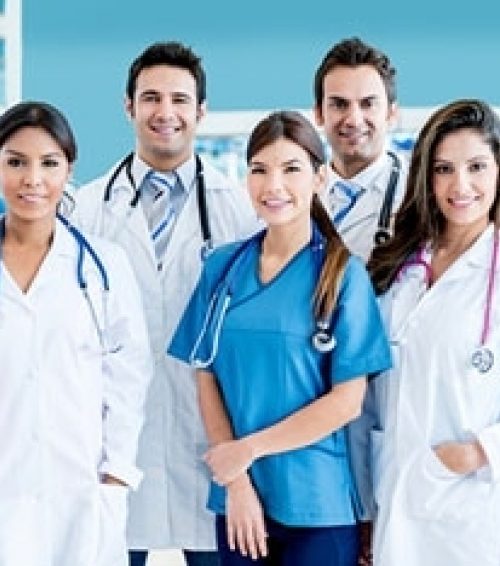 5 Reasons to Consider Full-Time Locum Tenens
Locum tenens can be appealing to healthcare providers who want the freedom and flexibility to make their own schedules. While working locum tenens allows providers to work as much or as little as they want as far as how many assignments they take on, it can also be a viable option for full-time work. Here are five reasons healthcare providers might consider full-time locum tenens work.
Greater Work/Life Balance
One of the main reasons providers choose locum tenens is because it can provide greater work/life balance than being a full-time employee at a healthcare organization. That work/life balance is still possible to achieve even if you work locum tenens full-time because you have more control over how exactly you will spend your time. You may decide to work longer assignments with longer breaks in between, or you may decide to take on several short-term assignments back-to-back. You can spend breaks with your friends and family, or you might be able to take your family with you if you decide to take assignments in other cities or states.
Variety
Another reason healthcare providers may choose to pursue full-time locum tenens work is the opportunity to work in a wide variety of different settings and environments. If you do locum tenens part-time to earn extra money, you might only experience a handful of different settings before going back to your main job. If you choose to work locum tenens full time, you may work in a rural health center a couple of days a week and an urban hospital the rest of the week, for example. This can also help you decide what kinds of environments you would like to work in if you do decide to become or go back to being a full-time hospital employee.
Less Administrative Work
A major pain point for many healthcare providers is the amount of paperwork and other administrative tasks they have to deal with. Many healthcare providers cite administrative burden as one of the top challenges of the profession, which can ultimately lead to stress and burnout. It can take away from time with patients and add more time at the end of the day. As a locum tenens provider, you won't have to deal with the same amount of paperwork as full-time employees, which allows you to spend more time with patients during each visit. It can also lead to greater job satisfaction.
Opportunities for Career Development
If you choose to work in different settings as a locum tenens provider, you may find that there are also opportunities to learn new skills to develop and advance your career. This can be great if you are someone who is able to adapt quickly and who likes to learn continually. You can learn about different standards of care as well as how to work within different hospital systems. If you do well with an assignment, there may be more opportunities at that healthcare organization for you in the future.
Increased Pay
One of the most attractive aspects of locum tenens work for healthcare providers is the potential for better pay. This is especially true for those who work in specialties that have a shortage. As a locum tenens provider, you can relocate to markets where you have a higher earning potential. You can also accept or decline assignments depending on whether they meet your desired pay rate.
Whether or not you decide to pursue locum tenens as a full-time career depends on what is most important to you. If you prefer stability and staying in one place long-term, you can choose to be a permanent employee. But if you want to be able to explore new environments and have more freedom and autonomy, you might want to consider full-time locum tenens work.
Want to learn more about locum tenens with Barton Associates? Fill out the form and one of our representatives will reach out to you!