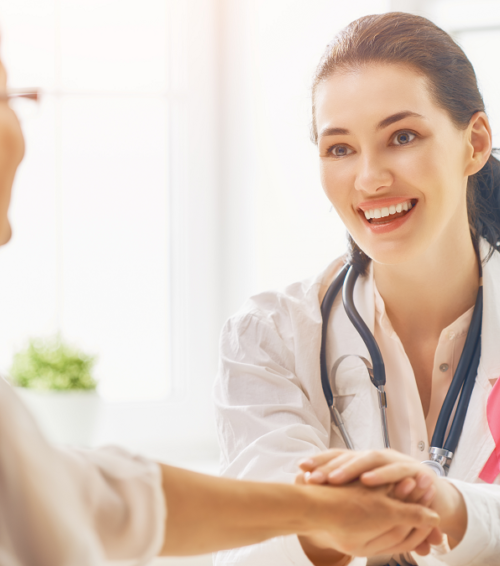 When I graduated from my family practice nurse practitioner program, I had to "give back" two years of time to my employer in return for the monies advanced to me for my education.
I studied family practice in school with the goal to work in that field upon graduation. However, my employer was, and remains to be, a hospital. So, I resigned myself to finding a position in another specialty, and was eager to fulfill my two-year obligation so that I could eventually move on to family practice.
The only nurse practitioner position available at the time was in radiation oncology. I had no inclination to work in oncology. My training was in preventative care, not tertiary care with cancer patients. I reluctantly took the job and counted down the days until my two-year completion date.
The learning curve was steep as I had previously been an ICU nurse with no background in oncology. Furthermore, I quickly learned that radiation oncology was an obscure branch of oncology that was not well understood by anyone.
As time passed, my early sour reluctance turned into a fervent compassion and love for my patients and for their families. As a radiation oncology NP, we treat our patients anywhere from three to seven weeks with daily treatments, possibly longer. Caring for our patients in such a difficult and testing time in their lives creates a lasting bond. I learn about my patients, their families, and their lives. I hold their hands. I pray with them. I cry with them. Most importantly, I help to palliate their pain and other symptoms and help them get through their radiation treatments. I offer them hope.
It's hard to pick one special day in my life as a radiation oncology nurse practitioner. There are many special days. My work is a blessing to me, and I hope that I am a blessing to my patients.
In the difficulty of choosing one special day, I reflect on a particular patient who came to us in a wheelchair. He had widespread disseminated metastatic prostate cancer to almost every bone in his fragile body. He could not walk due to bone lesions in both femurs and decreased strength in his bilateral lower extremities due to severe bone pain that was not well controlled with multiple narcotic agents.
On initial consultation, he cried and asked for me to help him. He knew that he was end stage and that he had a short life span with poor prognosis. He had exhausted multiple lines of systemic therapies including androgen suppression, chemotherapy, and third line treatments for castrate resistant metastatic prostate cancer.
He had only one request. He wanted to be able to dance with his twin daughters at their Quinceanera – a special celebration of a girl's 15th birthday that marks her transition from a child to young womanhood. The patient was distraught. He wanted to be able to leave them with this last special memory.
The most memorable day in my life as a radiation oncology nurse practitioner is the day that this wonderful gentleman finished his radiation treatment to the bilateral lower extremities. He had an excellent palliative response. His pain was controlled. He got up from his wheelchair, walked to me, hugged me, and thanked me. He was able to dance one more time with his girls. That day, we cried tears of joy.
Do you have any memorable patient stories? Share your thoughts in the comments below, or Tweet us
@bartonlocums
!