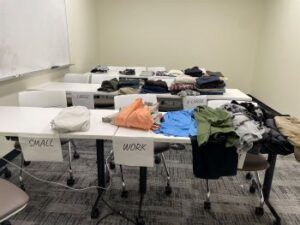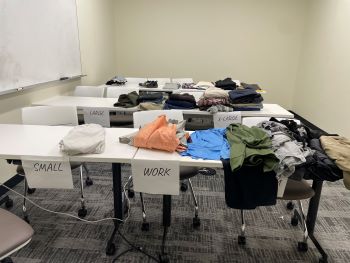 Having officially entered the Fall season, everyone seems to be cleaning out their closets and filling them  back up with warmer gear for the cold months. With all of the holidays for giving coming up right around the corner, the Barton Healthcare Staffing Social Committee thought up an idea to celebrate in the office, leading to today's BHS clothing swap event!
This morning, BHS employees could be seen walking into the office with large trash bags full of clean, and gently worn clothing which they no longer need. The goodies were then folded and organized in conference rooms sorted by gender and size for clothing swap participants to search for their new favorite Fall and Winter closet staples. 
Barton Healthcare Staffing is proud to hold office events such as clothing swaps because they are a fun, low-cost way to benefit employees, and even the local community, since BHS plans to donate all unclaimed items at the end of the work day.