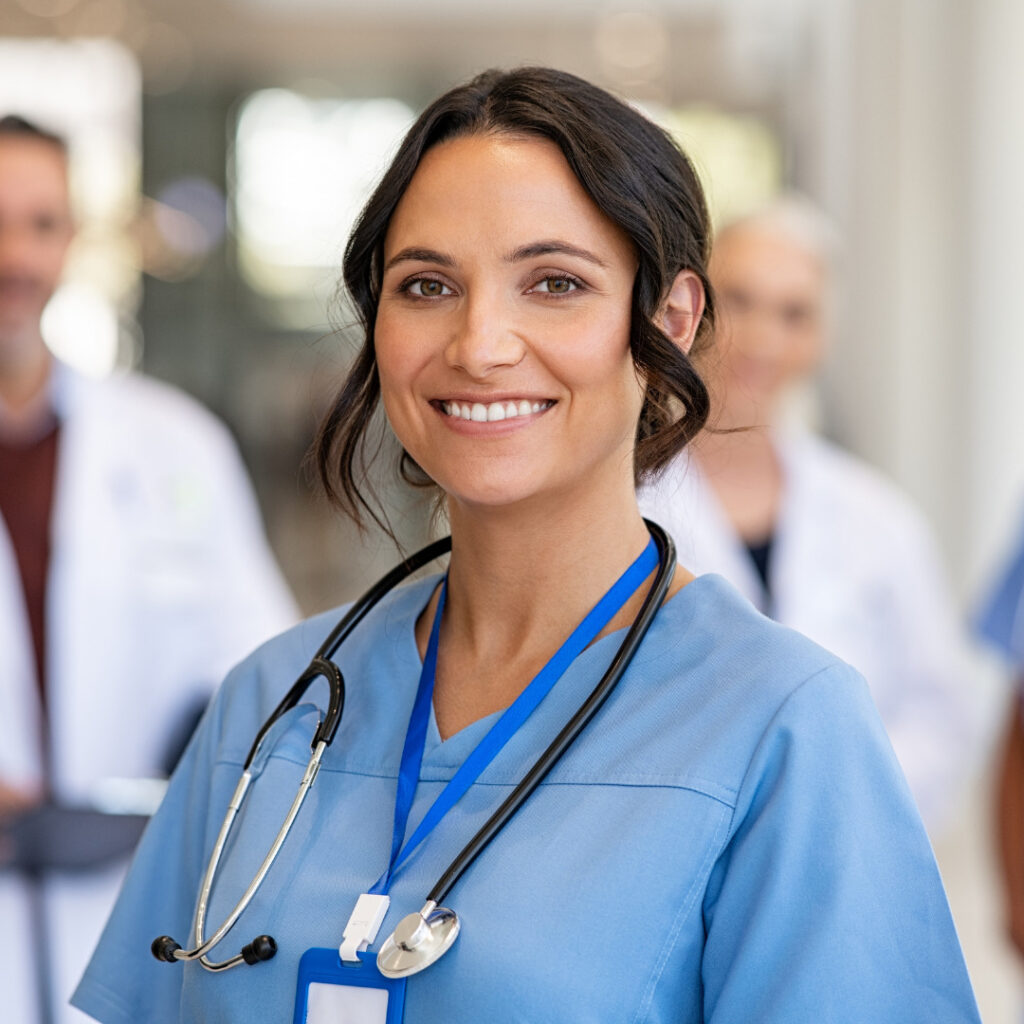 Nurse practitioners (NPs) and physician assistants (PAs) work hard to provide high-quality care to patients every single day at hospitals, private practices, clinics, and other healthcare facilities across the country. Their roles share some similarities, yet their training, certification processes and salaries contrast in a few key ways. Read on to learn more about the difference between nurse practitioners and physician assistants and how they both fit into the locum tenens industry. 
Responsibilities of NPs and PAs
Before we can fully understand the differences between NPs and PAs, it's important to have a solid grasp on the everyday duties of both. NPs and PAs are both licensed medical providers who share similar basic responsibilities, including:
Keeping patient records.
Gathering patient information and samples.
Conducting examinations.
Requesting tests and analyzing results.
NPs vs PAs: Main Differences
One of the biggest differences between NPs and PAs is their level of authority. In over half of all states and United States territories, NPs have full practice authority, meaning that they can diagnose and treat patients, including prescribing medication, without physician supervision. PAs, on the other hand, always work under a doctor or a surgeon.
Here's some more information on the difference between nurse practitioners and physician assistants.
1. Education and Training
Becoming an NP or a PA requires different education and training. To enroll in a graduate nursing program and become an NP, a provider must first be a registered nurse (RN), meaning they have earned a bachelor's of science degree in nursing, passed the National Council Licensure Examination, and received a license in the state they want to practice. PAs must have a bachelor's degree in a related subject (not just nursing) to enroll in a two- to three-year PA program.
Professionals looking to become NPs concentrate their educational studies in a specialty, such as neonatal, gerontology, adult, family, pediatric, oncology, and more. PAs do not choose a specialty during school—instead, they cast a wide net and train as generalists.
When training, NPs structure their education around the nursing model, which according to the Massachusetts College of Pharmacy and Health Sciences (MCPHS) means they focus more on the quality of the patient's life and how a treatment plan complements their beliefs and values. Conversely, PAs structure their training around the medical model, which is more clinical and focused around diagnosing and treating a disease from a pathological perspective.
2. Certifications
Similar to their education and training, NPs and PAs need different certifications to practice. NPs must get a primary certification in whatever specialty they chose during school. PAs must take a certification exam called the Physician Assistant National Certifying Exam (PANCE). NPs and PAs must also be licensed in whatever state they work in and take continuing education courses throughout their careers.
3. Work Settings and Salary
NPs and PAs often work in hospitals, outpatient care centers, government and community health agencies, universities and research agencies and more. But there are some differences between where NPs and PAs work.
According to a 2022 Locum Tenens Market Growth Assessment by the Staffing Industry Analysts (SIA), NPs can often be found in long-term care facilities and nursing homes, hospice and palliative care services, nurse-managed medical centers and even private homes. PAs often work in psychiatric hospitals, surgery centers, emergency medicine, employment service offices and more.
When it comes to pay, NPs and PAs make a similar amount of money. According to the U.S. Bureau of Labor Statistics, NPs made a median yearly pay of $123,780 in 2021, whereas PAs made a median yearly salary of $121,530 in the same year.
Locum Tenens Work for NPs and PAs
If your healthcare facility is looking for temporary NPs or PAs, or if you are one of these medical providers and are looking to travel for a new work opportunity, we can help. Barton Associates is a locum tenens staffing and recruiting company that assigns medical professionals to short- and long-term positions in healthcare facilities across the United States.
Check out our open positions if you're interested in becoming a locum tenens provider—or if you're a healthcare facility in need of immediate temporary help, reach out today.