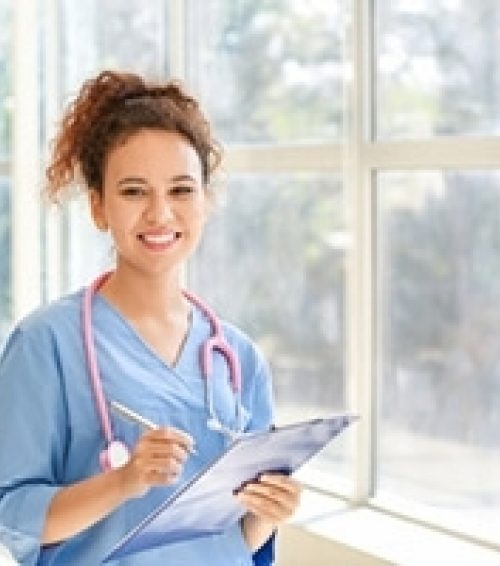 Going From a Travel Nurse to a Locum Tenens Nurse Practitioner
Although they share some similarities, travel nursing and locum tenens are different concepts.
Both help healthcare organizations fill vacancies when there is a need, either due to a shortage or a full-time employee being out temporarily. This helps ensure that the facility can continue to serve its patients instead of having to turn them away due to lack of healthcare providers. Both types also offer competitive salaries, as well as the opportunity to take assignments in different locations—sometimes even different countries!
However, unlike with locum tenens, in which providers are independent contractors, many travel nurses operate as W2 employees. This means the agency that the nurse is working with calculates and withholds federal, state, social security, and Medicare taxes. Independent contractors, on the other hand, are issued 1099 forms and are responsible for paying taxes themselves.
What is a Travel Nurse?
A travel nurse is a registered nurse who takes on short-term assignments at healthcare facilities to fill a gap in staffing. Travel nurses can come from a variety of clinical specialties and can gain experience in different environments and learn new procedures and protocols. Typically, travel nursing assignments last 13 weeks, although some assignments can be as short as eight weeks or as long as 26 weeks.
What is Locum Tenens?
Locum tenens comes from Latin and means "to hold one's place." Like travel nurses, locum tenens providers help healthcare facilities fill any gaps or shortages on their staff for a period of time. Locum tenens is not just for nurses—any type of healthcare provider can work locum tenens if they choose to. Locum tenens assignments can be as short as a few days or as long as several months, depending on the needs of the facility.
From RN to NP
There are also differences for travel nurses who were previously RNs and are now NPs, with the main difference being the scope of practice. NPs can prescribe medications and perform other tasks that are normally handled by physicians, such as ordering tests or diagnosing patients. While RNs work under the direction of a physician, NPs have more autonomy and, in some states, can practice independently without a physician's oversight. This change in responsibility might be a bit of an adjustment for nurses who are not used to being able to work on their own.
Making the Switch From Travel Nursing to Locum Tenens
For nurses who have done travel nursing and want to make the switch to working as a locum tenens nurse practitioner, there are a few things to keep in mind. As previously mentioned, taxes are handled a little differently for travel nurses vs. locum tenens. However, some travel nurses may have opted to work as independent contractors and receive a 1099 in order to take advantage of deductions that are not available to W2 employees. Conversely, working as a W2 employee means travel nurses are able to get benefits through their agency; locum tenens providers are responsible for their own benefits such as health insurance or a 401(k).
The length of assignments may also be an adjustment for former travel nurses who are used to spending at least three months at a particular facility and location. Longer locum tenens assignments are certainly available, but former travel nurses may want to consider the pros and cons of taking on shorter assignments as well. A short-term assignment of only a few days may make more sense if it is local, but not so much if it is out of state and requires the nurse to obtain a new license.
Another consideration for former travel nurses who are moving to locum tenens is how paperwork is handled. Locum tenens takes much of the administrative burden off of healthcare providers since the agency typically handles most of the paperwork. This allows NPs to focus primarily on patient care.
Travel nursing and locum tenens both offer the opportunity for nurses with an adventurous spirit to explore new locations, meet new people, and expand their skill set. If you're making the transition from travel nursing to locum tenens, you already have a great starting point for how to handle taking on new assignments and making travel arrangements. There may be a little bit of a learning curve when it comes to certain aspects of locum tenens that are different from travel nursing, but your recruiter can help you if you have any questions.
Ready to begin your locum tenens career with Barton Associates? Take a look at our open jobs or fill out our contact form and one of our representatives will reach out to you!