Did you know that 39.4% of locum NPs surveyed in Barton's 2022 Locum NP Covid-19 Experience Survey said that they first got into locum tenens because a friend, coworker, or another locum tenens provider recommended it to them?
Our 2022 NP Covid-19 Experience survey asked more than 280 locum tenens nurse practitioners the hard questions about what it was really like to work as a locum NP during the Covid-19 pandemic. As a part of our search for answers about what motivates NPs to choose locum tenens work, we also wanted to know how they found out about this career path in the first place, and why they decided to get started with their locum journey!
Click to download our "How Locum NPs Learned About Locum Tenens" infographic now to explore all of the various and diverse ways that locum NPs originally discovered their travel careers!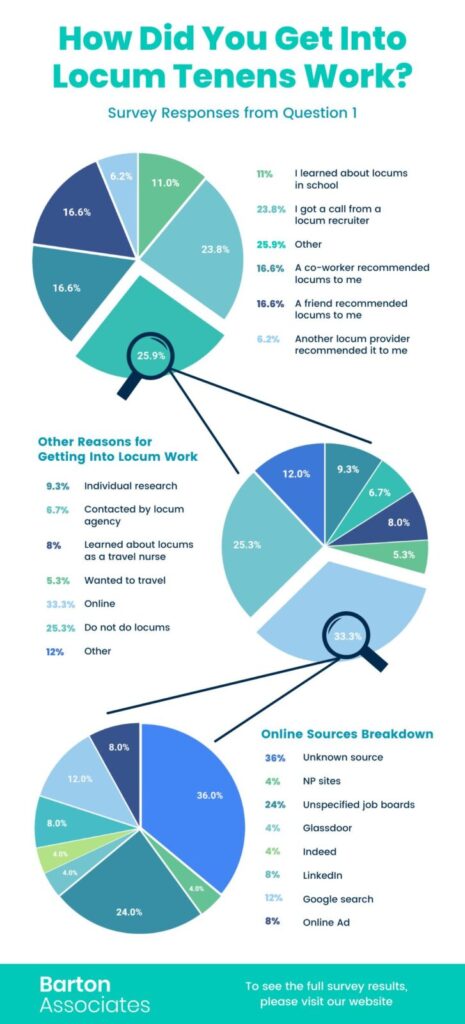 Whether you learned about locum tenens from a friend or heard about it here first, get started with your locum career path today by getting in touch with us to speak to one of our experienced recruiters!