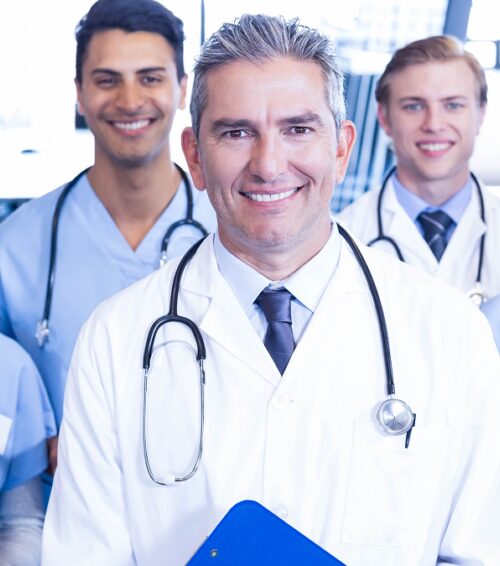 Physician assistant
leadership is far too uncommon in the healthcare world. PA leadership roles are hard to come by — but why? Are PAs less qualified to be healthcare leaders? How can PAs be leaders in healthcare? The answer is more complicated than you probably imagine.
Physician Assistant Leadership: Not an Oxymoron
This morning, I searched for healthcare leadership jobs near Washington, D.C., a region replete with medical research institutions, government healthcare agencies, and biotechnology companies. The medical director and medical science liaison positions were limited to MDs and PharmDs. The clinical director and practice administrator roles highlighted nursing degrees and RN licensing. Of the first 25 jobs I reviewed, none of them mentioned PAs.
One example: A PA's managing physician advised her to apply for a leadership role for which he felt she would be a good fit. The PA did so, only to be told that the hospital would only consider an NP for the job because the letters "PA" were not in the requisition. The PA's ability to contribute at that level, along with her experience and training, was not a factor.
The requisition being worded without "PA" was the sole consideration preventing the PA — or any PAs at all — from being considered by the hospital's HR department.
How Can Physician Assistants Be Leaders in Healthcare?
The PA profession features outstanding medical education in both didactic and clinical training. Our excellent care in all specialties has been well-documented.
However, PA governance falls to medical boards that do not always support advancing PAs into leadership roles. Very few states offer regulation for PAs by PAs (i.e., PA boards of medicine). This has led many PAs to take a heads-down approach to prevent physician-led legislative backlash that could mean tighter regulations or a more restrictive scope of practice.
Many PAs are happy to collect their paychecks and not rock the boat. This means not challenging the status quo and not looking for opportunities to grow professionally. PAs have historically accepted a master's degree as the terminal degree for their profession, even though they take as many or more graduate credits as some doctoral programs.
Unfortunately, PAs who seek a clinical doctorate to demonstrate their knowledge and contributions to medicine are often denigrated by their own peers. A common phrase on PA forums is: "If you wanted to be a doctor, you should have gone to medical school." Statements like these just aren't forward-thinking.
PAs seeking leadership opportunities are sometimes viewed as overstepping their abilities. On the contrary, PAs' backgrounds often include roles in business, technology, and public health that would make them exceptional leaders in many different areas of medicine.
PA Leadership: Not a Battle of PA vs NP
Our nursing colleagues have fared much better when it comes to landing leadership positions. You will see nurses at all levels of hospital administration. When comparing these two professions, we must take a step back and ask why one profession has been so much more successful.
Nurses are well-trained, and there's plenty of evidence showing the effectiveness of their care. They are regulated by nursing boards and often have a heads-up approach to where they belong in the hierarchy of medicine. They seek out a terminal degree, the DNP, that supports this position, and they actively pursue leadership roles. Their education supports research, which further buoys their prominence and recognition as leaders. They also have the department of nursing's support in hospital settings; there is generally no equivalent for their PA colleagues.
I attended an AANP leadership conference in the past. Something that struck me was how they spoke with one voice and had an agreed-upon, unified vision for their profession. They are getting what they have fought for, legislatively and in public forums. In order for PAs to move ahead as leaders, we too need to find that singular voice and vision and carve out their own leadership path.
Where Do PAs Go Next?
How do PAs move forward and work together to develop future leadership opportunities?
Perhaps we should start by providing PA students with management- and leadership-focused courses during end-of-rotation sessions. We can advocate for establishing PA boards of medicine so we can regulate our own profession. Full Practice Responsibility should be considered a path forward for the future of the PA profession; when we all work at the top of our license, we contribute more fully to the healthcare team. Developing and promoting an optional clinical doctorate degree that more accurately reflects the PA level of graduate education may help influence future employment decisions and lead to PAs being viewed as equals in the boardroom and other areas. But these longer-term solutions will require us to come together as a profession to debate and reach a consensus.
For more immediate assistance, the AAPA has developed the Center for Healthcare Leadership and Management (CHLM) to help educate PA employers and to support the increased movement of PAs into leadership positions. This resource educates hospital systems and recruiters about PAs' contributions to the healthcare team and how PAs can best be utilized from surgical suite to C-suite. The CHLM also hosts development opportunities for PAs who want to become healthcare leaders.
For PAs seeking leadership roles, look for ways to take the lead and advocate for opportunities where you work. It's time to lift up our heads, together, and break that ceiling.