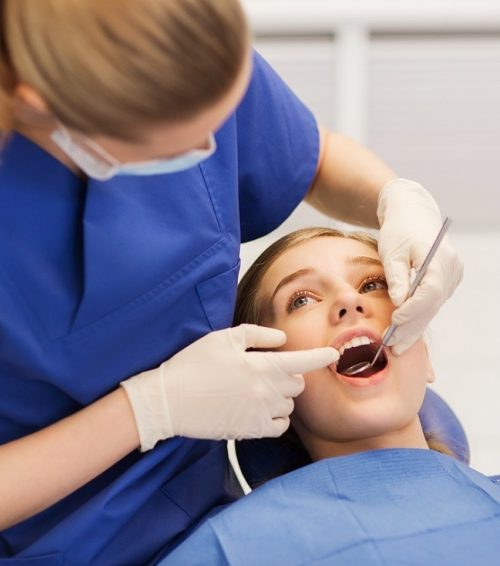 Presenting oneself for a locum tenens assignment is like the first day of elementary school. Reverting back to the skinny, little kid waiting in the gym with everyone else, wondering "Who will my teacher be?", "Who will I know?" or "Which of my friends will be in my class?".
You have to learn to navigate within a location you have never seen, with people you have never met and perform as if none of this has occurred. It seems people cannot comprehend the complexity of the skill level of a dentist who can take on this role.
Society as a whole is very dismissive of dentists, especially when statements like "You're not a real doctor!" appear in popular culture movies, like "The Hangover". It's funny to me, but I did earn a doctorate, and I certainly paid for one. I have endured 10 years of higher education. I am still a doctor.
The Scope of Practice of a Dentist, as defined by the American Dental Association (ADA), "evaluates, diagnoses and treats diseases, disorders or conditions of the oral cavity, maxillofacial area and the adjacent or associated structures and their impact on the human body, within the scope of his/her education, training, and experience, in accordance with the ethics of the profession and applicable law" which basically means we treat a specific area on a human being where everything goes in and sometimes things come out of even when you least expect it.
Acquiring a Fellowship Award from the Academy of General Dentistry required 500 hours of coursework, passing a comprehensive written exam, as well as being in attendance to receive the award. The initials, FAGD, means I have achieved a level only 6% of general dentists reach and is equivalent to earning a masters degree. I am one of 17,080 general dentists dedicated to staying up-to-date in the profession through continuing education.
This achievement marks a significant milestone in my career, because the award demonstrates my long-term commitment to going above and beyond continuing education requirements to provide my patients with the most up-to-date treatment options and superior patient care, making me an outstanding Barton Associates locum tenens dentist.
Want to learn more about locum tenens with Barton Associates? Fill out the form and one of our representatives will reach out to you!