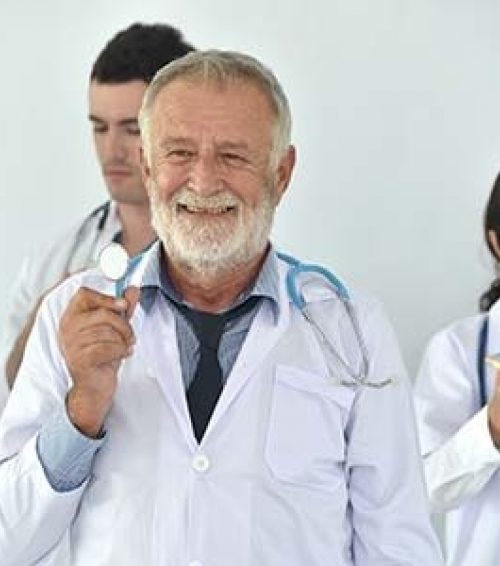 The number of medical staff tends to ebb and flow throughout the year as employees take vacations, go on maternity or medical leave, or find new job opportunities. With the new year quickly approaching, now is a good time for healthcare facilities to start thinking ahead about their staffing needs for 2022. Locum tenens providers can be a boon for facilities that need extra help, but there are a few things that should be taken into consideration when planning to open locum tenens positions
Consider the holidays
During the holiday season, employees will likely be taking more time off than during other times of the year. However, that means locum tenens providers may also be taking time off, so you'll want to plan for that as well.
Try to plan your locum tenens coverage as far in advance as you can so you don't find yourself short-staffed during a busy time. Emergency rooms tend to be more crowded during the holidays for several reasons (such as people abandoning their regular healthy habits), so you'll want to make sure you have enough people to cover an inevitable surge.
Plan for leaves
Life happens, and your employees might need to go on leave for one reason or another. When that happens, you'll want to make sure you have someone to fill in that gap, especially if they are going to be out for extended periods of time. Some leaves may be planned ahead of time, so you'll have more time to look for and onboard a locum tenens provider. Others may not have been planned in advance, so you'll need to find a locums physician quickly.
When possible, you should try to plan your locum tenens coverage three to six months in advance. Knowing how many locum tenens jobs you'll need to fill throughout the year can help ensure that you have the staff you need when the time comes. This also gives you more time to vet candidates and make sure they are a good fit for your facility.
Certain providers will be in higher demand
Winter can make a host of other illnesses worse, such as respiratory or autoimmune diseases. Not only that, but there are likely to be a lot of ice-related accidents, such as falls, especially among the elderly or chronically ill. The COVID-19 pandemic is also ongoing and there are new variants that are cause for concern.
With that in mind, certain providers and advanced practitioners are likely to be in higher demand at the beginning of the year such as nurses, respiratory therapists and pulmonologists, and emergency room doctors. There may be other providers that are in high demand depending on your area—for example, facilities in rural areas may need more mental health specialists than facilities in urban areas. It's important to consider all of the factors that might influence which providers are available or not.
Keep in mind that locum tenens pay rates are market-driven; if there is shortage of providers—especially specialists—pay rates will reflect that demand. This can be especially true during busy seasons or surges.
Have a backup plan
While you're planning your locum tenens staffing for 2022, it's important to have a backup plan in case of emergencies. If a provider you were planning to onboard for individual coverage suddenly gets sick or has a family obligation, do you have someone to take their place?
Although you might be thinking about your short term needs when you reach out to a staffing agency, you should also have a contingency plan. Remember that failing to plan is planning to fail—and by not having a plan B (or plan C), you could find yourself short-staffed when you least expect it.
Maintain good relationships
As you work with your locum tenens providers in 2022, you'll want to make sure that you maintain a good relationship with them during their assignment. You never know when you might need them again, or when they might be able to recommend you to colleagues who are also looking for locum tenens work. Just because they are independent contractors doesn't mean they should be treated any differently than your full-time employees.
There is no crystal ball that can tell you exactly what your staffing needs will be for 2022, but following these tips can help set you up for success.
Are you facing a staffing shortage or otherwise in need of coverage? Fill out the form to get in contact with one of our account managers.