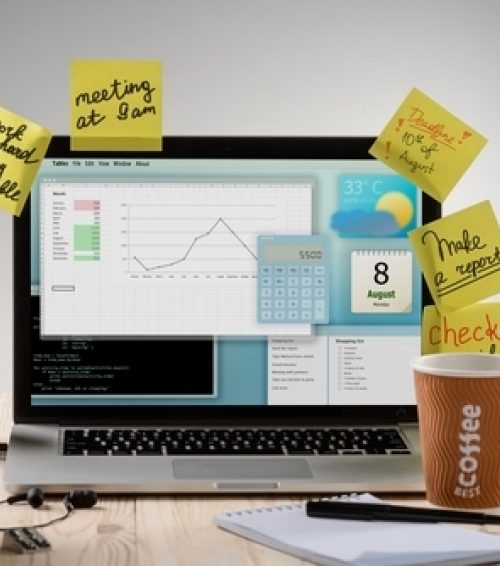 Continuing Medical Education (CME) courses and credit, Medical License and Board certifications, Maintenance of Certification (MOC), Basic Life Support (BLS), Advanced Cardiovascular Life Support (ACLS), and more! There are so many documents that healthcare providers need to keep track of. Having an organized and efficient system ensures that you're on top of keeping your documents current and not expired. In addition, having your documents in one central place helps when you need to submit them when applying for a new job and undergoing credentialing, or renewing your medical license. You also want to avoid any lapses in certifications to prevent re-applying as an initial applicant. For example, if your ACLS certification expires before you re- certify, you may have to repeat a longer course rather than taking a shorter refresher class (of note, sometimes an employer may allow a grace period if your certification has expired). Here are a few tips on how to keep all your documents organized:
If you're more of a tactile person, purchase some folders or an accordion file and come up with an easy filing system for yourself. Perhaps you'll want to file your documents in order by the expiration date. Or maybe you'll want to organize everything – CME certificates, diplomas, photocopies of your BLS and ACLS cards, state licenses, board certifications, diplomas, DEA card – by category. Also, don't forget to create a finance- related section to help you keep track of your tax documents such as 1099 forms and work-related receipts.
Of note, if you are a user of UpToDate, remember that you have a finite amount of time to submit your credits or contact hours. As per UpToDate, "As long as your subscription remains active, credits or contact hours may be redeemed for up to two years from the time they were accrued. Any credits that were redeemed are saved for as long as you have access to your UpToDate subscription. If your subscription expires, you have four months to submit saved months of credit for a certificate." If you use UpToDate, this is a relatively simple way to gain CME credit, so don't forget to redeem them!
If you prefer digital storage, scan all your important documents into your computer. Also, save them to a portable external hard drive and/or back them up to a cloud service for extra safekeeping. Take a step further and email a copy to yourself.
Whether you're using your P.O. Box or work or home address, make sure that the address on file is correct for all the issuing organizations, such as your medical board. You don't want any delays in receiving pertinent documents when you're in need. The same goes for updating your email address(es) if need be so you can continue to receive e-communication from organizations that you've signed up for newsletters and updates.
As a locum tenens provider, don't forget about regularly checking other non-medical documents. Making sure your driver's license and vehicle registration are up-to-date are key otherwise you may find yourself paying unnecessary hefty late fees. Keep up with knowing when your car insurance payments are due. If you travel regularly for work and use a credit card, notify your credit card company beforehand so that you avoid any potential fraud blocks on your card when trying to make purchases.
The best organization solution is one that makes sense to you and is the most efficient so that you can consistently keep on top of it. Whether you utilize spreadsheets or file folders, pick a system and modify it as you see fit. Set regular calendar reminders on your phone or planner for upcoming expiration dates at the start of the year. Happy organizing!
Want to learn more about locum tenens with Barton Associates? Fill out the form and one of our representatives will reach out to you!