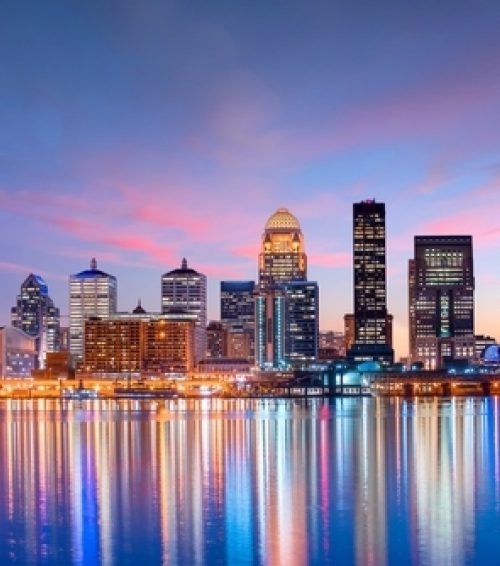 NP scope of practice laws vary throughout the country. In this series, we will outline nurse practitioner scope of practice laws across all of the United States. Be sure to check back every month as we make our way through state-by-state, highlighting what you need to know about each state's unique practice laws.
Key Takeaways
Generally, Kentucky is more restrictive for NPs than other states. The state dictates the majority of scope requirements. That being said, in Kentucky, NPs are considered to be primary care providers. Most states allow this, but regardless, this gives NPs the opportunity to practice independently. This works well for the facility because it takes the pressure off the physicians while providing NPs with more responsibility they might not get in other states. In turn, this enables more patients to be seen in a timely manner.
It is critical to be prepared for your potential assignment in Kentucky, to assist you, we have provided everything you need to know about the state-specific NP scope of practice laws.
Full, Reduced, or Restricted Practice: Reduced
Access to NP care in California is reduced by state law. Physicians and NPs must enter a collaborative agreement for one or more elements of NP practice.
This is often viewed as a good way to ensure NPs and physicians have a clear understanding of which situations NPs are authorized to practice.
Medical Staff Membership: Restricted
NPs may not join medical staffs in Kentucky.
Autonomous Practice: Restricted
In Kentucky, NPs must enter a collaborative agreement with physicians.
This means NPs are unauthorized to practice independently.
As discussed previously, this means NPs must enter a collaborative agreement for one or more elements of NP practice.
Primary Care Provider: Full
State statutes and/or Administrative Code recognizes nurse practitioners as primary care providers.
This allows the NP to see more consistent patients and takes the workload off of the physician(s).
Independently Prescribe Schedule II Drugs: Reduced
An NP's ability to prescribe certain drugs in Kentucky depends on their relationship with the collaborating physician. With a KASPER account, NPs may prescribe controlled drugs in 30-day amounts.
Although this is not exactly ideal for a NP looking to practice with maximum independence, this is certainly more encouraging than other state laws.
Order Physical Therapy: No Law
State law doesn't specify whether NPs can make referrals for physical therapy.
Sign Death Certificates: Full
NPs can sign death certificates in Kentucky.
Sign Disabled Person Placard Forms: Full
Nurse practitioners are authorized to sign disabled person placard forms.
According to the AANP, "NPs know the challenges and frustrations of bureaucratic paperwork delays. Recognizing NP signatures on forms reduces costs and promotes efficient, timely care, and patient choice."
POLST/POST/MOLST/MOST/COLST: Restricted
NPs are unauthorized to sign the MOST form in Kentucky.
Want to learn more about locum tenens with Barton Associates? Fill out the form and one of our representatives will reach out to you!