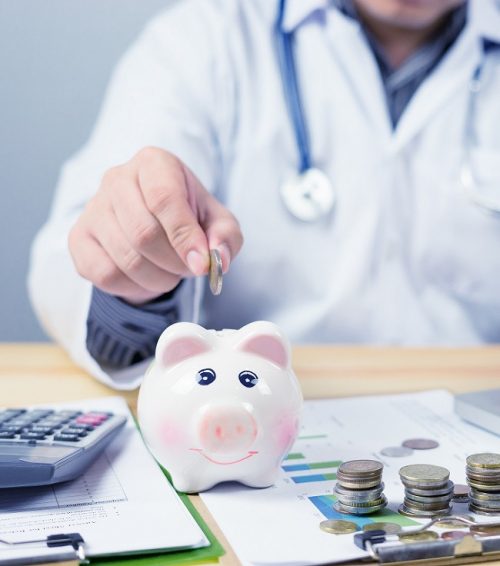 Introduction
This year, the American Association of Nurse Practitioners (AANP) published their eighth iteration of the National Nurse Practitioner Salary Survey. I was excited to say the least! More Nurse Practitioner Salary data enables me, you, everyone in our profession to ensure we are being compensated fairly. This NP salary information should empower and even embolden us to speak up and negotiate fair wages! So let's dive in!
Let's Talk Methods
Like any good nurse practitioner researcher, let me give some background on the survey methodology and technique used by the AANP. The survey response rate was 14.3%, with 6,784 respondents answering all questions. Sampling biases between regions was mitigated using a weighting adjustment, and the final data was projected to be representative of all licensed nurse practitioners practicing in the United States.
Money, Money, Money
For the nurse practitioner profession, salaries vary most dramatically by practice setting and medical specialty.
Those providing patient care in emergency room settings earned the highest salaries–an average total income of $125,395 per year. The second highest paid setting was psychiatric hospitals, with an average total income of $119,488 per year. Those practicing in a University or College health clinic earned the lowest–and average total income of $86,039 per year.
When segmenting salaries by medical specialty, not setting, both emergency care and psychiatry have the highest total incomes with obstetrics and gynecology having the lowest. Based on the findings from the AANP salary survey, here is the average total income for each nurse practitioner specialty (ordered highest to lowest):
Emergency – $132,559
Psychiatry – $124,477
Surgical – $120,384
Pain Medicine – $116,733
Cardiology – $114,394
Oncology – $113,234
Urgent Care – $110,909
Primary Care – $108,860
Health Promotion – $105,109
Obstetrics and Gynecology – $102,362
In contrast to most professions, a nurse practitioner's salary doesn't vary by years of experience. This survey found that after a nurse practitioner has been working for five years, their average salary doesn't increase even after practicing for more than twenty years. Similar patterns are seen among physicians who remain in clinical care.
What Else Did We Learn?
This salary report also found that nurse practitioners with a doctor of nursing practice (DNP) degree earn higher wages than those with a master of science in nursing (MSN) degree. Specifically, those with a DNP earned an average of $120,808 per year whereas those with an MSN degree earned $110,951 per year.
We also learned that most nurse practitioners indicated that they were either very satisfied or satisfied with their job (79.6%). The most crucial factor affecting their job satisfaction was level of autonomy. Other factors that influenced satisfaction were workload, relationships with their patients and the community, compensation, intra-practice relationships, and opportunities for professional growth.
Where Do Locum Tenens Come In?
For nurse practitioners who are not satisfied with their jobs, due to a low level of autonomy or unfair pay, locum tenens may offer a solution. On average, locum tenens nurse practitioners earn more per hour than NPs in permanent positions— and avoid salary stagnation as well!
So, what do you think? How does your salary compare with national averages? Do you feel compensated fairly? Why do nurse practitioner salaries stagnate after five years? What factors influence your job satisfaction? Tweet us at @bartonlocums.
Want to learn more about locum tenens with Barton Associates? Fill out the form and one of our representatives will reach out to you!