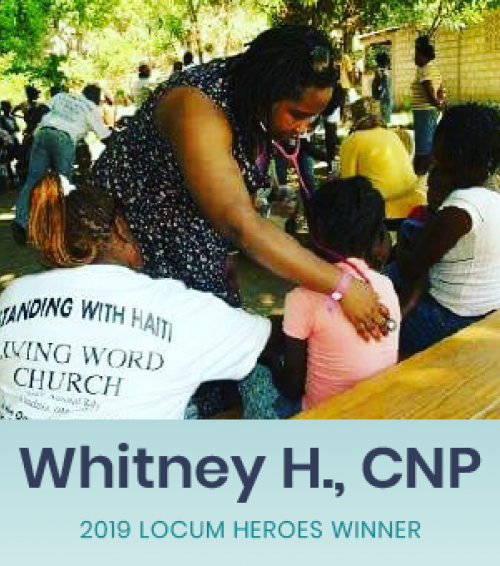 Earlier this year, Barton Associates announced the Locum Heroes campaign, with a focus on giving back to locum tenens providers who make a difference in their communities, near and far. In response, we received more than 100 nominations, each describing incredible stories of the ways that locum providers have spent their time on and between assignments.
Whitney Holmes, NP was recognized as a locum hero by our judging panel of healthcare professionals for her work on locum tenens assignments, as well as her volunteer efforts both locally and internationally. As a Barton Associates Locum Hero, Whitney will receive a personal award of $2,500 and a donation of $2,500 will be given in her name to a charity of her choosing. Continue reading to learn more about Whitney's deserving story, as well as the charity that she selected.
Meet Whitney Holmes
Ever since nursing school, Whitney Holmes has enjoyed working with underserved populations. That joy has led her to today, having traveled all over the world as a volunteer. From offering medical care in Haiti after hurricanes, working in South Africa to teach healthcare, HIV/AIDS and leadership courses, and preparing for her upcoming trip to India, Whitney has truly made a difference on an international level.
When between trips abroad, Whitney works as a locum tenens provider with Barton Associates, taking assignments mainly in underserved areas throughout the United States. According to Whitney, locum tenens have given her the freedom and flexibility to make her frequency of volunteering possible. We had the chance to speak with Whitney, learn more about her volunteer work, locum tenens and more:
We've been so impressed reading about all of your work. What made you start to work with underserved, low-income, and vulnerable populations?
I've always loved it. As a nursing student, I got to work or do clinicals in low-income areas and I absolutely loved it. Then I worked at Cincinnati Childrens' for three years, they're just my favorite population.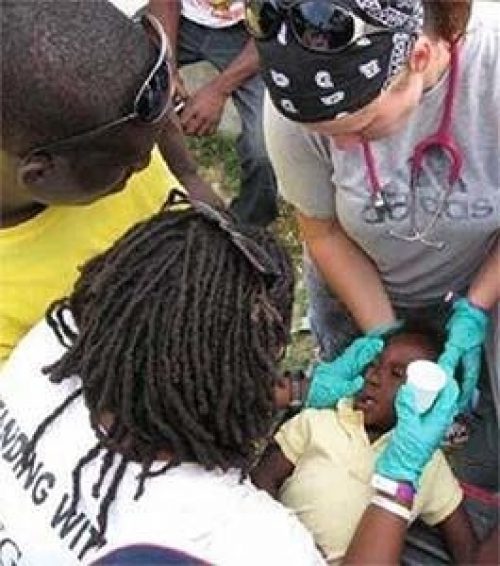 What draws you to volunteering?
I think it just makes my heart sing. It just makes me so happy. I just think it's the purest form of healthcare, with no strings attached. Everyone's there because they want to be there, and so a lot of the egos are put aside. Also, a lot of the things that maybe in the healthcare world, like insurance, are not an issue, and so some of the things that keep us sometimes in a box are kind of removed.
Would you say that being a locum provider has increased your ability to volunteer?
Oh, 100 percent. It gives me the autonomy to choose my schedule, choose where I want to be, make my own schedule, have flexibility, make more money. I can't imagine doing any other job, to be honest.
Where are you currently, and what are you up to?
I'm currently working in an FHQC health department in Eureka, California, and I'm working in primary care, doing business well checks. I really like it. The staff is amazing, I've had a great time. I've been here almost a year. It's my first time here, and it's the longest job I've ever stayed.
Is that the biggest benefit you've experienced from your assignments?
I think the biggest benefit is seeing people differently. I see people and situations, and even political things, I see it so differently, because — you know what? — I worked the refugee clinic, and I was there, I do hear their stories and I do see things. I don't have a quick answer to anything anymore.
I don't see myself ever going back to a normal 9-5, ever. I just can't even fathom living that way anymore.
It seems like that comes from your passion for volunteering. Can you speak more about that?
Yes, I mean this is also why it's such an amazing job, because there's no way I could do the amount of volunteering, and the trips, and other things that I do, with a normal 9-5 private practice job if I worked for a hospital.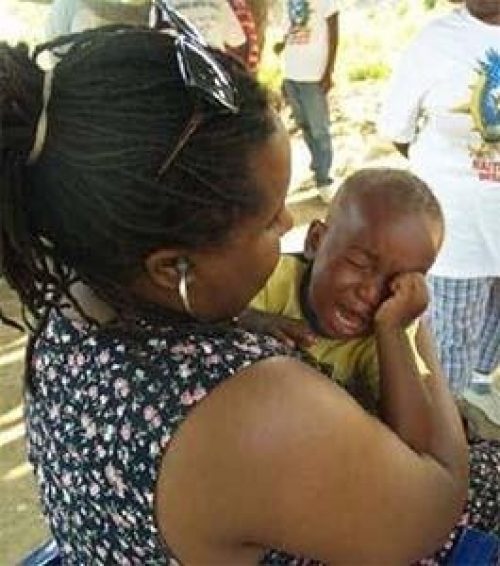 The most time I'd probably get off a contract is maybe three weeks paid vacation, and even then it's a hassle to take that time off. They don't want to give it to you, especially if they're busy.
With Barton, I can say let's do a contract for one month or three months, or whatever that we agree on; and from this time to this time I'll do a mission trip, and come back afterward or move on to another job. That's not an option when I do private practice. Now, I'm doing mission trips 2-3 times a month overseas. I can get a contract in my job that I want to work three days, four days, and then I can have the rest of the week off and have my free time to explore or travel or volunteer. That is the golden piece of locum work. It's all in the contract, and whatever you [and your recruiter] agree on, so you can fill that other side of you.
I personally absolutely love missions and volunteer work. It has taken me all over the world, serving other people. My last trip, I went to the Philippines and worked with women and children, and even men, in the sex slave trade or sex trafficking, and I was over there for about a week and a half, or two weeks, helping out. I actually just signed up for another trip to India to do the same thing.
I really am the freest I've ever been in my life with this job. I mean, I'm happy, I'm healthy, I'm whole. I have the work balance, I have the life balance. I just did not have that when I was in a hospital or private practice.
I'm free! I dance on the weekend, I've taken different classes based on where I go. Here, there's a big Latin community, so I take salsa dancing. In Alaska, I took pottery. I experience this beauty that's the world, on my time and on my terms.
Your donation will go to the Living Word Church, can you tell us more about that organization?
I've been a member of Living Word Church since 2009. They really care about community and loving people. I volunteered in every kind of aspect when I was there on a regular basis, and I have done mission trips with them (that's who I went to Haiti with).
Right now, they're creating this dream center in the middle of downtown Dayton. I think it's going to be on the east side. Basically, their thought process is to give people back their dreams, because when life is hard, sometimes the first thing people stop doing is they stop dreaming. So at the dream center will be all kinds of services to help people with life. They have also just created a food truck that rolls out, and at first it was going to be for the summers. Now, they're making the food truck year round to service the community, to help people with getting their bellies full.
That's fantastic. Thanks again for all of your work, and taking the time to talk with us!
Thank you!
CONGRATULATIONS TO THIS YEAR'S LOCUM HERO, WHITNEY!