Barton Associates is proud to announce the two winners of its newest recognition program for exceptional locum tenens healthcare professionals who make a difference through the work that they do. The campaign, Locum Heroes, called for nominations of physicians and advanced practice clinicians who make a difference, either as a part of or in tandem to their temporary assignments.
Two nominees were chosen by a panel of healthcare professionals, and a donation of $2,500 will be made in each of the winning providers' names to the charity of their choice. The winning Locum Heroes will also personally receive a matching award of $2,500. The two winners were Dr. Neilly Buckalew and Whitney Holmes, CNP.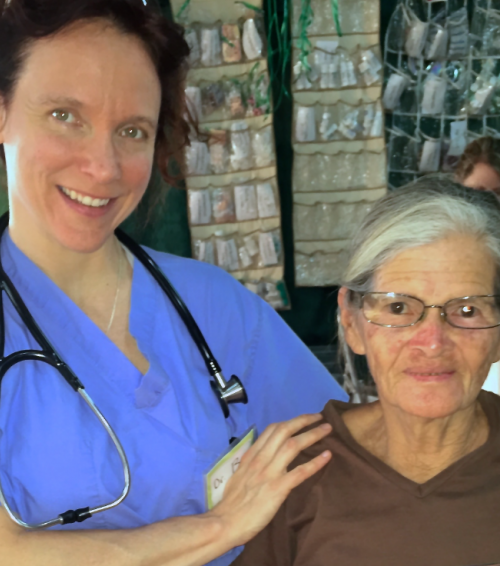 Dr. Neilly Buckalew
Neilly Buckalew, MD uses locum tenens work to have the flexibility to dedicate her free time as a volunteer for Pennsylvania-based Honoras Hope Medical Mission on an annual basis, beginning this work as a resident.
While in Honduras, the only tools they have available to treat and assess patients are "their minds, their hearts and their hands". They have no advance testing and imaging, yet see 300 to 400 patients a day. Once, Dr. Buckalew financially sponsored a woman to get assessed in the city, as she was suspected to have gynecological cancer and needed a higher level of care than was available in this area. This woman is now cancer-free.
Prior to becoming a locum tenens physician, Dr. Buckalew was an environmental consultant, and did work with America Tribal governments on solid waste management as well as nuclear waste management. Understanding that the quality of the air, water, and health of the environment is tied to human health, Dr. Buckalew advocates for clean water and management of solid waste. With Honduras Hope Medical Mission, Dr. Buckalew is developing the permaculture and introducing a honeybee enterprise for the local families on the two-acre parcel. The honey bees will produce the honey necessary to counteract the most frequent patient complaint, a cough from the burning of trash and plastic, which has increased local rates of respiratory disease.
Dr. Buckalew's donation will be sent to Honduras Hope Mission for their 2019 mission trip.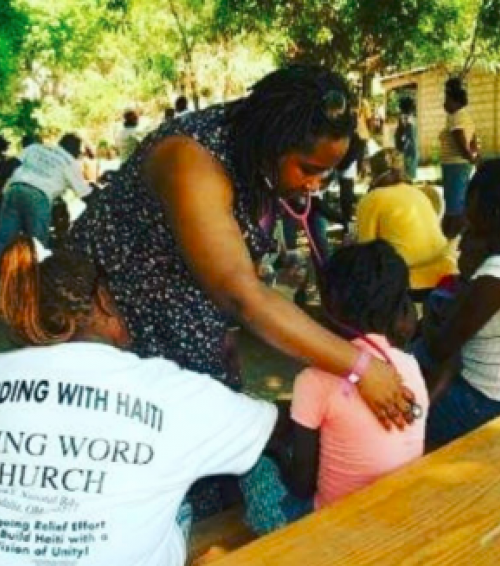 Whitney Holmes, CNP
Whitney Holmes, CNP is an Ohio-native and pediatric nurse practitioner who has been doing full-time locums work with Barton Associates in underserved, low income, and refugee clinics since 2015, and dedicates her free time to medical mission efforts.
Whitney has worked with Iraqi refugees from war torn areas in a major city, provided care in the bush of Alaska with Yup'ik Native Americans on a reservation, and also worked in a migrant clinic in the middle of the Yuma desert over the Mexican border. Whitney uses her flexibility as a locum provider to volunteer in Haiti after the hurricanes, in South Africa teaching HIV/ Aids health care and leadership courses, and is currently seeking to travel to India and Cuba.
Most recently, Whitney volunteered with Wipe Every Tear on a human rights and human trafficking mission in the Philippines. During her most recent assignments in California, Whitney has hosted a dinner party for the local homeless population and served in two events to raise money for a new pediatric clinic and health center.
Ms. Holme's donation will be sent to the Living Word Church – Food Truck Ministry in Dayton, Ohio, which started in early 2019 and serves low-income and refugee children and families in that community.
About Locum Heroes
While on assignment with Barton Associates, locum tenens providers often choose to work in underserved areas or regions struck by natural disasters, going into facilities that are affected by the physician shortage and need a clinician on staff. Because of their work, patients who may have otherwise gone unseen receive care.
Working assignments that range from a single day to over a year, the flexibility that is created by their unconventional work schedules allows providers the opportunity to volunteer or otherwise make a difference in communities— outside of just earning a paycheck. Locum Heroes was created to acknowledge the above-and-beyond work that providers do everyday, all across the United States.
Congratulations to this year's Locum Heroes, Neilly and Whitney!