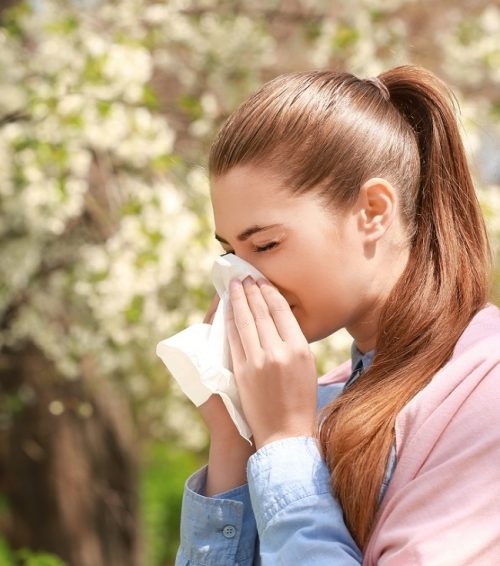 Allergists play a critical role in maintaining good health for people of all ages. Allergy-related health problems are very common, with approximate prevalence among U.S. adults and children of: 8 percent for asthma, 8 percent for rhinitis/hay fever, 12 percent for skin allergies, and 6 percent for food allergies. Allergy to gluten (celiac disease) occurs in about 1 percent of the U.S. population and can cause a wide range of serious gastrointestinal, nutritional, and neurological problems. Asthma alone has tripled in the past 25 years and affects more than 22 million Americans. The diagnosis and treatment of asthma, rhinitis, food allergies, urticaria and other allergic disorders is multi-faceted and complicated and often requires the expertise of a dedicated allergy specialist and cannot be ideally managed by a general practitioner.
Allergy-Immunology Specialists
The diagnosis of allergic conditions requires a broad-based and multi-faceted approach including patient history, presence of potential allergens in the home, workplace and/or school, physical examination, skin allergen testing, and pulmonary function tests.
The treatment of allergic conditions also involves many modalities including monitoring of symptoms, peak flow measurements, avoiding airborne, dust-borne, and/or food-borne allergens and toxic chemicals, treatment with subcutaneous or sublingual immunotherapy, treatment with a good diet, appropriate food supplements, and/or probiotic bacteria, and a wide range of pharmaceutical treatments. Allergists instruct patients on the proper use of asthma medication inhalers, give tips on reducing environmental triggers, and help patients plan allergy diets.
Allergists can have a very positive influence on many people's lives. Many published studies in peer-reviewed journals have confirmed the efficacy and cost effectiveness of many types of allergy prevention and treatment methods. For professionals entering the field, salaries for allergists are excellent, with a 2019 Medscape survey reporting median net income of $275,000 per year.
A Growing Shortage
However, there is now a growing shortage of allergists in the United States. There are only between 5,000 and 6,000 board certified allergists out of the 700,000 practicing physicians. As of late 2009, there were only 300 MD's in United States allergy and immunology residency training programs.
Between 2007 and 2019, it was projected that the number of allergists declined by 7 percent while demand increased by 35 percent. According to a 2007 report, the total number of allergists is declining by about 20 per year, needing at least 100-120 new specialists to enter the field to keep up with increasing demand. However, even with new graduates entering the field, many opt to pursue research positions rather than direct care roles.
Many rural areas are badly lacking in allergists. In many areas, there are long scheduling waits to see allergists, with one San Francisco study reporting mean wait times to see an allergist of more than 60 days. Clearly, there is an urgent need for well-trained allergists available to attend to patient needs.
Locum Tenens & the Allergist Shortage
Locum tenens providers often fill gaps during vacations, maternity and sabbatical leaves of absence, but they also cover gaps in staffing simply due to lack of specialized providers or influx of patient demand. Locum tenens allergists help combat this increasing shortage by easing the burden of specialized clinics, shortening the average wait time and providing care to patients who need it most.
Out of Barton Associates' talent pool of more than 280,000 providers, there are specialists available coast-to-coast to cover your unique staffing needs and specialty shortages. Whether you need a few days or over a year of coverage, our dedicated healthcare providers can be on location within 24 hours – supporting your patient population and bottom line, year round.
Want to learn more about locum tenens with Barton Associates? Fill out the form and one of our representatives will reach out to you!