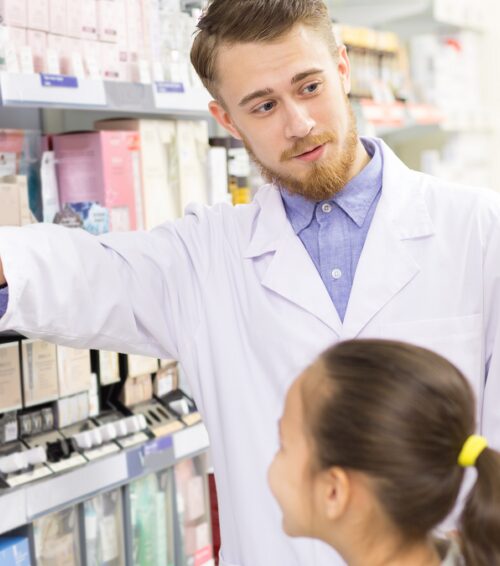 As the shortage of doctors in primary care continues to be an issue, retail clinics are expanding their locations and working to help fill the care gap.
For many medical professionals, working in a retail clinic can be a great experience. There's no shortage of opportunities, including locum tenens positions. A closer look at the benefits of working in a retail clinic can help you decide if a job like this could be a good fit for you.
More Job Opportunities
You likely won't have to worry about finding work if you accept a position as a medical provider in a retail clinic. The primary care shortage is driving impressive growth, and stores like CVS, Walgreens, Target, Walmart, and even Whole Foods are expanding to fill this on-demand care need. They are looking for capable, experienced, self-motivated individuals to help run their clinics and attract new patients.
Greater Autonomy
Retail clinics are often staffed by just one medical provider during a shift, giving that person a great deal of decision-making authority. For many advanced practice providers, such as nurse practitioners and physician assistants, this type of trust and responsibility can be a huge benefit. NPs, for example, will often work alone in a small retail clinic, with access to on-call physicians if needed.
If you crave a teamwork-focused work environment, then a retail clinic might not be a great fit. But if you enjoy autonomy and responsibility, then you will likely thrive.
Flexible Scheduling
Retail clinics offer all types of scheduling options depending on their location. A clinic in a grocery store, for example, may have more predictable hours centered around when the store is open. Whole Foods is typically open from 7 a.m. to 10 p.m., which might also be the eventual hours for its yet-to-open clinics.
Many CVS MinuteClinic locations, however, are often open every day for up to 24 hours. If you prefer working weekends or night shifts, providing care in such a clinic might be the job you've been searching for.
Developing a Relationship With Patients
When you work in an emergency room, you likely see a patient once and that's all. But when you work in a retail clinic, the situation is very different. Because most practitioners in retail clinics work solo, they can develop relationships with their patients, especially if they work consistent hours. Some retail stores try to assign the same nurse practitioner to the same clinic location in order to help develop those relationships, Working Nurse reported. If this is important to you, then don't hesitate to ask a clinic for which you're considering working if they have this policy.
Working in a retail clinic can be a great opportunity if your personality is a good match. If you enjoy autonomy and have an entrepreneurial spirit, then such a setting is worth looking into — and getting a locum tenens position can give you a chance to test the waters.
Talk to us
to see if working in a retail clinic could be the right fit for you, and if you have further questions, give us a call or tweet us
@bartonlocums
.