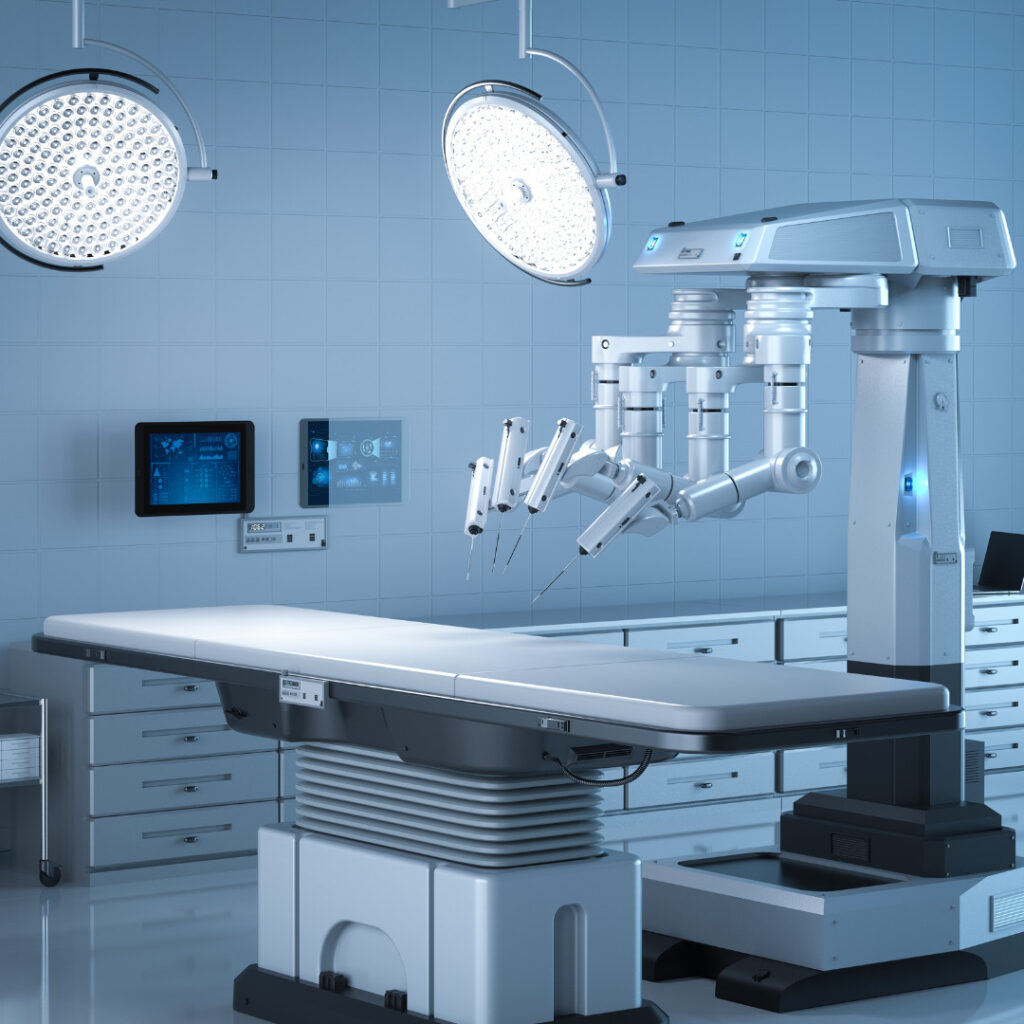 Artificial intelligence (AI) and its immense potential has captured the imaginations of people around the world ever since researchers began to study it in earnest in the 20th century. In the past decade, however, the technology has evolved to such an extent that many industries, including healthcare, have adopted robust AI tools to simplify, expedite, and automate tasks. While this technology is still relatively new, its boundaries feel limitless—and in the coming years, we'll almost certainly see amazing breakthroughs that will change the way we live and work. Here's a look at some of the current uses of AI in healthcare. 
Clerical Work
If you've been online or paying attention to the news recently, you've probably heard of ChatGPT, an AI chatbot that can answer human queries with life-like responses by leveraging the vast amount of information found on the internet. This technology is a form of generative AI, which uses machine learning to find patterns in existing data to create new content and is becoming more commonly used in healthcare. Specifically, this technology is used to help solve problems like the massive amounts of clerical work doctors and other medical professionals have to complete.
One example of this is Abridge, a start-up that has created software that summarizes and pulls out critical information from a doctor's conversation with a patient. This leads to less paperwork for doctors, allowing them to be more engaged with a patient. Not only that, but Abridge is integrated directly with popular electronic health records (EHRs), further reducing the work for medical professionals.
Medical Imaging
The use of AI in healthcare goes far beyond simplifying patient health records—in fact, medical imaging has benefited greatly from this technology. Radiologists are beginning to use techniques powered by non-generative AI algorithms to quickly and accurately detect illness in images from X-rays, CT scans, MRIs, and ultrasounds. When one of these algorithms detects something out of place, it alerts the radiologists so they can take a closer look. The United States Food and Drug Administration (FDA) has mostly approved these AI imaging algorithms for cancer screening, according to Time magazine. However, the technology is likely to gain additional use cases as it evolves.
Remote Patient Monitoring (RPM)
In the past, when a patient was discharged from the hospital or left a clinic, doctors and other medical professionals lost access to constant data of the person's vital signs. That's why AI is beginning to be used to help healthcare providers with remote patient monitoring (RPM), as there are some FDA-approved AI-powered medical devices that keep tabs on a patient's vital signs. These devices alert medical providers about irregularities, so problems are solved early.
Surgery
In operating rooms, surgeons currently use AI tools for help with planning their procedures before operating. They also use it to reconstruct surgical zones in real time, improve maneuvering of surgical instruments, and more. Researchers are also beginning to uncover the benefits of using AI in surgical robots. For example, in 2022, the Smart Tissue Autonomous Robot (STAR) demonstrated improved safety and precision over human surgeons when it leveraged a machine learning algorithm to independently suture pig tissue in a clinical trial.
Staff With Us
It's hard to predict exactly what AI in healthcare will look like in two or three decades, but one thing is for sure: change will continue to happen, and fast. If you're a current medical provider looking for locum tenens work opportunities, or if your healthcare facility needs help staffing critical roles, we can help fill them. Reach out to us to begin your locum tenens journey today!