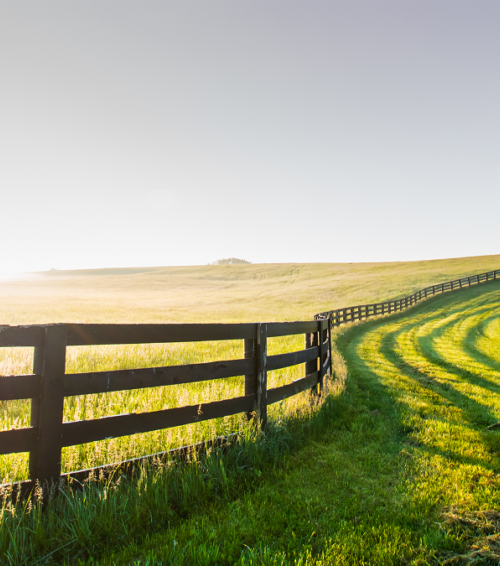 Shortages in rural health have long been a challenge for the healthcare profession — and one that has seen many proposed solutions over the years. Increasingly, nurse practitioners and physician assistants are answering the call.
A Journal of Rural Health review shows that, overall, "PAs provide cost-efficient and supplemental medical services to underserved rural populations and that those services are valued." In addition, a 2016 study published in the Journal of Physician Assistant Education found that the more remote the area, the more likely it was that NPs and PAs managed emergency medical care.
The Rural Health Clinic (RHC) program has made excellent use of NPs and PAs. Here's what it's all about.
The Healthcare Situation in Rural America
For people who don't live in urban areas, quality healthcare can be difficult to find. According to Reuters, a report from the UnitedHealth Center for Health and Reform Modernization found that there are, on average, around 65 medical doctors per 100,000 people in rural America, versus 105 doctors per 100,000 in urban or suburban areas. Nearly 5 million rural Americans are in what is called a "shortage area," in which there are only around 33 physicians per 100,000 residents.
UnitedHealth also reports that rural Americans are generally:
More likely to suffer from chronic conditions such as diabetes, heart disease, and cancer.
Less likely to receive quality healthcare.
Less likely to have easy access to healthcare.
What RHCs Are and How They Help
These problems are not new. Congress passed the Rural Health Clinic Services Acts of 1977 to address the needs of Medicare and Medicaid patients living in rural or more isolated areas. Since then, more and more clinics have achieved this designation, attracted by the cost-efficiency of NP and PA use and by the enhanced federal reimbursements for these clinics.
According to Rural Health Info, an accredited RHC clinic (which can be a for-profit, not-for-profit, or public facility) is required to use a team approach to healthcare and make full use of the professional expertise of NPs and PAs by staffing the clinic with them at least 50 percent of the time. When these requirements are met, the clinic may qualify for RHC designation.
Regarding geography, qualification is based on a clinic being in one of four main shortage areas:
Primary Care Geographic-Based Health Professional Shortage Area (HPSA), which is marked by deficits in primary care as well as mental health and dental services.
Primary Care Population-Group HPSAs are characterized by areas where there are barriers preventing the population from gaining access to healthcare.
Medically Underserved Areas, which are marked by a shortage of primary care physicians along with other social markers such as a high infant-mortality rate or high rates of elderly and/or low-income populations.
Governor-Designated and Secretary-Certified Areas, which can be, as the name implies, designated by a state's governor and certified by the Secretary of the Department of Health and Human Services.
Getting Involved
If you're an NP or PA, you might be wondering how to get started.
First, check out Section 130 of the "Medicare Policy Benefit Manual" (page 35), which covers nurse practitioner, physician assistant, and certified nurse midwife services. In general, these services must be:
Performed under the general or direct supervision of a physician, depending on the state's scope-of-practice laws.
In compliance with all RHC regulations, and with laws in the state in which the services are provided.
The same kind of services that would be covered by Medicare if rendered by a physician. In general terms, CMS allows for NP/PA/CNM services to cover "diagnosis, treatment, and consultation." This also applies to telemedicine services.
While there are no specific numbers available regarding how many NPs and PAs are employed through the RHC program, the National Association of Rural Health Clinics (NARHC) estimates that there are more than 3,000 RHCs serving around 7 million patients in 47 states.
This means there are tremendous opportunities — not only for NPs and PAs, but also for people living in rural America. They gain greater access to quality healthcare that can improve their ability to manage the chronic conditions that cause such high human and economic costs.
There is no official application to the RHC program. To find a locum tenens role at one of these facilities, you can speak with a Barton Associates representative through our jobs page.
What else would you like to know about working in rural healthcare? Tweet us
@bartonlocums
!