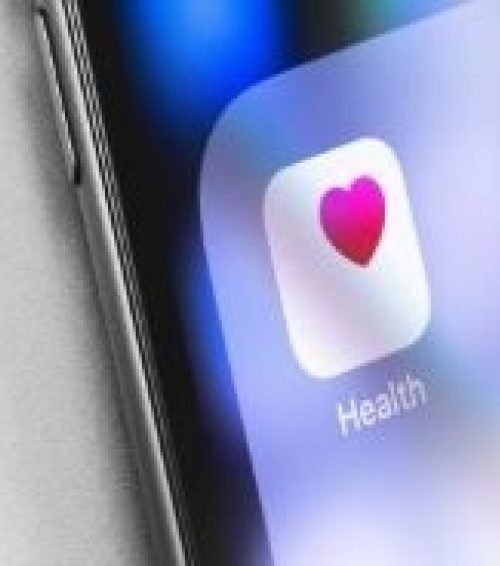 Every medical provider should have at least a few professional health care mobile apps in their arsenal, and here's why:
The sphere of healthcare is one of the fastest paced industries out there, with new drugs, techniques, technological advancements, and more seemingly breaking ground by the second.
Continually and purposefully furthering your medical education throughout your career is the key to consistently providing top-quality patient care, and ultimately improving patient outcomes.
But between scheduling locum tenens assignments, obtaining new licenses, and everything else that makes up the seemingly never ending to-do list of locum healthcare professionals, sorting through extensive databases and search results in your free time is probably the last thing you want to do. Fortunately, we live in an era where we all have access to a never-ending wealth of tools, information, and resources right at our fingertips.
Healthcare apps that function for more than measuring your heart rate or tracking your calories are one such resource that saw an explosion of popularity during the height of the Covid-19 pandemic. Suddenly, cell phones started doubling almost like an informal medical device for patients, using mental health apps for virtual visits with therapists, calling in for urgent care appointments, and browsing the best health insurance plans.
But patients aren't the only ones who can benefit from downloading these on-the-go tools. Now with over 350,000 healthcare apps available for download world-wide, there truly are health and wellness apps for everything, and everyone; including for locum tenens healthcare providers!
5. Doximity
As a locum, you regularly cross paths with other healthcare providers on all of your individual jobs. Doximity helps you to keep those connections alive, and even grow your network further within a space created especially for healthcare professionals.
Doximity is the largest professional healthcare network and healthcare directory in the U.S. for physicians, nurse practitioners, physician assistants, and medical students. Using the app's "Colleagues" function is similar to "friending" someone on Facebook, except with Doximity, messaging is encrypted to HIPAA standards. So whether you want a second opinion on an unusual case, or are sharing insights on successful treatment plans, you know that any patient data exchanged is completely secure.
The app aims to be one of the most useful healthcare apps for patients and providers alike, allowing for the provider to dial patients for virtual doctor visits in real time, with HIPAA secured technology. It also includes many other handy features, like in-app integration with Epic Haiku for easily accessible medical records, and a personalized news feed filtered by specialty.
4. MedPage Today
A hidden gem amongst a sparse and scattered collection of free apps for healthcare professionals, if you're looking for a more comprehensive source for your healthcare news, MedPage Today is a leading news app for daily coverage of breaking medical news across more than 30 specialties. With your free registration, MedPage also provides app users with access to annual coverage of over 60 symposia and meetings.
In addition to award winning healthcare news reports, you will also find live, in-depth conference coverage  along with the capability to earn free CME credits right on your mobile device. All of these features and more are also customizable when you select the specialty topics which you're interested in seeing more about.
3. LexiComp
Say goodbye to memorizing every individual medication name, brand, and interaction! LexiComp is one of the top drug reference apps available for iPhone and Android in 2022.
Made up of more than 20 extensive databases, LexiComp gives providers access to exhaustive information about medications and OTC products along with their interactions, IV compatibility data, and more. In addition to its databases on medications themselves, the app also offers other exclusive features you won't find on any other app, like a pharmacogenomics database and drug shortage information.
With LexiComp, you do have to pay for a subscription, however, once you do, you can conveniently access all of its databases wherever you are, with or without an internet connection.
2. Calculate by QxMD
Simplify diagnoses, clarify treatment options, and display prognoses all in one easy-to-use app! Calculate by QxMD was developed by a group of collaborating clinician experts from diverse backgrounds to present healthcare providers with a wide range of helpful point-of-care tools.
Spanning across more than 20 different specialties, the Calculate app boasts over 400 unique decision support tools and calculators intended to aid providers in calculating, screening, diagnosing, and more. Calculate also automatically adapts to your individual clinical practice the more you use it, and is constantly being updated with new practical tools based on the most recent research publications.
1. Skyscape
Loaded with medical calculation tools, secure in-app messaging, drug guides, and more, SkyScape is the one-stop-shop for every tool and resource a healthcare provider could need.
As one of the oldest medical library apps, the Skyscape Medical Library (SML) boasts the largest database of medical resources of any other mobile healthcare app. It features more than 400 trusted titles from leading authors, publishers, and medical societies covering over 800 individual topics.
In addition to the app's convenient, cloud-based medical library, Skyscape also offers a number of other free tools and resources which providers of any background may find useful. The in-app feature Skyscape Rx lays out comprehensive information about thousands of brand-name and generic medications and includes 400+ integrated dosing calculators along with a multi-drug analyzer tool.
Other free features include the Skyscape Clinical Calculator, with 200+ interactive tools, Skyscape Clinical Consult, with evidence-based disease and symptom-related information, and Skyscape MedBeats, for the latest healthcare news tailored to your specialty.
The locum tenens lifestyle has plenty of perks, but it can also get busy. Take some hassles off your plate by checking out the most helpful healthcare apps, hand-picked just for you!
Take these useful apps on-the-go on your first locum assignment! Fill out our contact form today to get started with your own Barton recruiting agent.