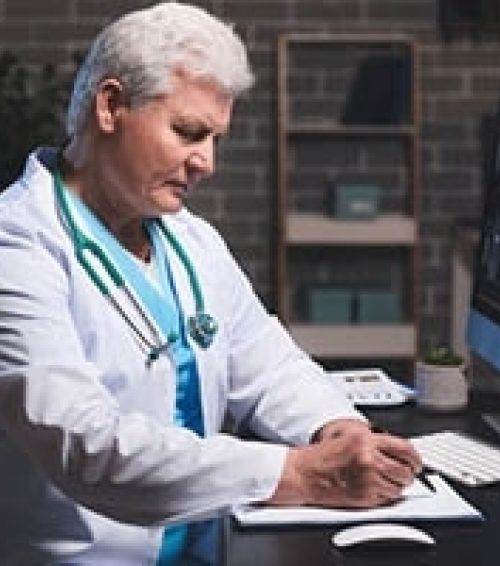 What is Locum Tenens and How Does it Work?
Locum tenens is a Latin term that translates as "to hold the place of." It refers to someone who is temporarily fulfilling someone else's duties. In healthcare, locum tenens providers are often used when there is a shortage or when a full-time employee is unavailable to work for a period of time.
Providers who take on locum tenens assignments work with a set end date; assignments can be as short as a couple of weeks, or they can last a couple of months or longer, depending on the needs of the healthcare facility. Locum tenens providers can work as much or as little as they want and can choose to take on assignments locally or in different cities or states.
How Does it Work?
If you want to take on locum tenens work, you'll work with an agency and a recruiter. You may have an initial consultation during which time you can let them know what your preferences are as far as what type of assignments you are interested in and what types of facilities and settings you want to work in. You may also discuss your work history at this time.
Your recruiter will then help walk you through the application and staffing process and will handle submitting your resume and CV to staffing managers. They may put you in touch with the staffing manager so you can both see if the assignment will be a good fit. If your recruiter has found several matches for you, you may meet with multiple staffing managers. From here, you can evaluate your options and decide which one will work best for you.
After you've made a decision, the recruiter will help iron out any remaining details. They will handle the paperwork and any accommodations you might need throughout your assignment, such as housing or transportation. They can also assist with licensing, credentialing, purchasing malpractice insurance, and more.
Once you've accepted an assignment, you will work as you normally would at a full-time job; however, it is important to keep in mind that because you are an independent contractor, you will be paid differently than an actual employee. You will want to learn as much as possible about the facility and the role you'll be working in ahead of time so you can show up prepared on your first day. At the end of your assignment, you and the facility may agree to extend your contract; your recruiter can help you with that as well.
Things to Keep in Mind
One thing you'll want to keep in mind when you take on a locum tenens assignment is that, as an independent contractor, you do not have paid sick days or PTO like a full-time employee. If you get sick or decide to take a vacation during an assignment, you will not receive pay for those days. You should also consider factors such as travel and length of assignment, especially if you have responsibilities that will make it difficult for you to be away for long periods of time. Make sure you are clear about your goals and interests so your recruiter can help you find the right fit, but don't be afraid to reach out to your recruiter and ask questions throughout the assignment if necessary.
Ready to begin your locum tenens career with Barton Associates? Take a look at our open jobs or fill out the form and one of our representatives will reach out to you!