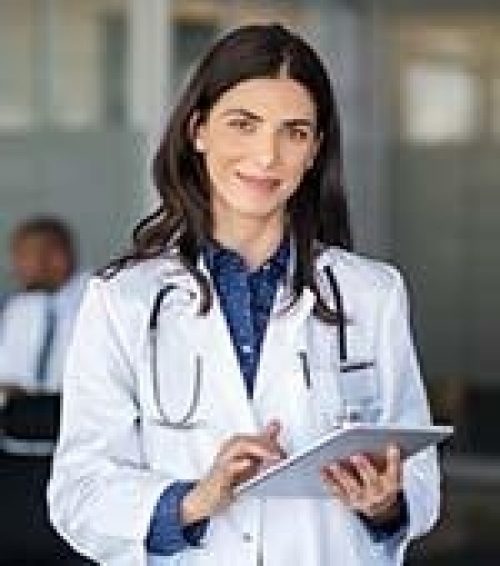 What's the secret to finding highly-skilled and passionate temporary staff for your facility? When you work with Barton, it's as simple as communication.
As a hiring manager, you understand how your facility runs. You may even have past experiences with locum tenens providers. This knowledge about past performance is vital to a successful placement with Barton's providers. For example, maybe a past locum provider arrived at your facility, worked hard, charting was perfect, and they were worth every dollar. Their work ethic was truly unprecedented and you did everything possible to secure an extension. Or, maybe your experience was the opposite. Your locum called in sick often, took personal calls too frequently, or caused problems with other members of your permanent staff. In this case, your perception of locum tenens would be drastically different from our first example. When you work with Barton Associates, our team wants to understand the good, the bad, and the neutral experiences that you've had. When you communicate your expectations with this context, you as the hiring manager are setting the relationship up for success.
Although reviewing past experiences is important, our team wants to understand your current and future needs. Some questions to have prepared for your account manager include:
What staffing gaps are you looking to fill today, next month, and next quarter? For example: Your head of surgery will be out for 6 months to start a family. Or, a seasoned nurse practitioner is retiring and they are giving you a month's notice. Both situations are classic reasons to utilize locum tenens. You are planning today for a future need.

What are the top qualities that you look for in a provider? This question will build off of your past experiences. Take what you've learned from working with locum tenens providers in the past (if you have any) and use that to communicate your must-haves and would-like-to-haves with your account manager. For instance, in the past a locum did not understand how to use any EMR systems. This took time to teach and you would like to avoid that in the future. Let us know. Or, a permanent provider refused to be on call or work weekends. We can handle that request too. It's truly all about communication.

What types of providers will you take to fill this open role? In the case of a surgeon or dentist, our team would not ask this. However, there are situations where a nurse practitioner, physician assistant, general practitioner, physician (DO, MD) or a combination of providers would be able to fill the need. If you are open to more than one provider type, let us know.
Once our teams have filled a listing at your facility, our relationship is not over. We communicate before, during, and after our providers have been placed at your facility, usually to check in to see if you have any needs. As the locum tenens experts, we've seen it all and understand that our clients may need providers in a short timeframe. We're trained to match your requirements with the best candidates, on a tight timeframe if needed.
So, why should your facility work with Barton? We will narrow this down to the three main reasons:
Our database of providers, located in all 50 states, covering most specialties.

Our in-house teams include recruiters to find your candidates, licensing and credentialing, billing, and even a dedicated travel team.

Our knowledge of the locum tenens space. Our teams can answer questions regarding any issues with malpractice, background checks, and the importance of obtaining proactive licenses for our providers.
During your decision making process remember that at one point, each one of our clients were new to the locum tenens world. Yes, all hiring managers have been in your shoes – likely unsure or hesitant about using locums. If you want to learn more about experiences that other hiring managers have had with Barton Associates, visit our testimonials page. We created this to be a resource for all of our new clients.
Have additional questions? Fill out our contact form, give us a call (number at the top of the page), or visit our client FAQ page where you can find answers to almost any question. Yes, we value communication even on our website.
Whenever you need locum tenens experts, Barton Associates will be here to guide you through that process. Reach out and ask us those questions. We can help you decide what the best options are for you and your facility.