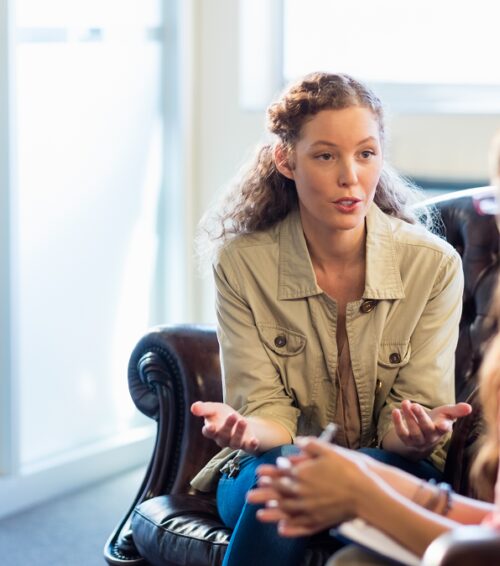 Ready for something new? In 2014, I sure was! Although I loved working on a consultation-liaison psychiatry team in Pennsylvania, I itched for something different. Within a few months, I was packed and moving across the country to explore psychiatry jobs for nurse practitioners on the west coast.
While your change doesn't have to be that big, exploring new opportunities is a normal part of career growth. My closest mentor has told me, "You should put your hat in the ring for a new job every year." She's right. This keeps your resume and cover letter updated and reminds you to stay focused on your long-term goals.
1. Reflect on What You Want
Spend time reflecting on what you want from your psychiatry jobs and your career, even when you're not entirely sure whether you're ready to take the leap. Consider asking yourself:
Do you want to continue down the clinical path? Or, do you want to explore nonclinical opportunities in management, policy, technology, or education?

In which psychiatry setting are you most interested: inpatient or outpatient? What about other nontraditional settings like schools, public health departments, cruise ships, or correctional facilities?

With which age groups do you want to work: children, adolescents, adults, or older adults?

What type of psychiatric services do you want to provide: psychotherapy, psychiatric evaluations, medication checkups, or research?

Where do you want to live? Are you interested in exploring a new city?

How do you feel about your salary? Do you feel as though you're compensated fairly?

Do you feel happy interacting with your coworkers and teammates?
These questions should get you started thinking about your career and whether it's time to make a change.
2. Update Your Resume and Cover Letter
When you're ready to start your search for psychiatry jobs, you'll want to make sure your resume and cover letter are up to date with your latest experiences, certifications and licensures, publications, and skills. Barton Associates recommends that you customize your resume for each position.
Of course, you'll want your cover letter to clearly indicate your professional objective and why you're seeking a new position. You'll want to succinctly summarize your resume, but focus mostly on providing new information about who you are and why you're interested in this new psychiatric job.
3. Refresh Your Knowledge
As you're searching for new psychiatry jobs, you'll want to brush up on the latest best practices in your speciality. For example, if you're applying for a clinic director position, you may want to read "Nurse Practitioner's Business Practice and Legal Guide." If you're seeking a position treating a population you haven't worked with recently, such as children and adolescents, you may want to read "Lewis's Child and Adolescent Psychiatry: A Comprehensive Textbook."
4. Consider Locum Tenens Psychiatry Positions
Your career is long, and you can take it in any direction you wish! Choosing locum tenens — even temporarily — can have many benefits, especially for psychiatric providers.
For example, because of this breadth of opportunity, you can seek out positions that will help you build new and unique skills that you might not have otherwise. In addition, there are open psychiatry jobs across the country, awarding you the opportunity to travel and explore new places. Locum tenens psychiatry jobs offer greater flexibility and higher pay than traditional positions, all while allowing you to care for patients who need it most.
Does locum tenens sound right for you? Check out Barton Associates' open psychiatry jobs!