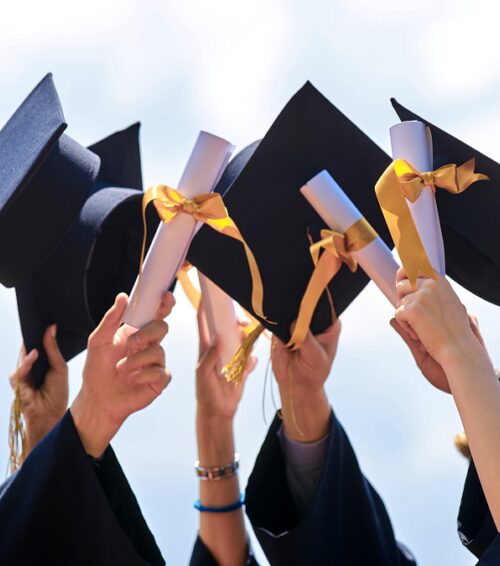 After several grueling years of schooling and training, you're finally done. Whether the dream started in your childhood or later in life, this is who you always dreamed of being: You are now officially an attending physician.
While it should be a great relief to have the most difficult years behind you, it's a time for decision making — and one of great uncertainty. Years ago, it was easier when most doctors went out into the world, hung out their sign, and waited for patients to arrive. In fact, less than 30 percent of doctors are now in private practice. Most choose to pursue an employed position.
Given the nationwide physician shortage, doctors are in high demand. Of course, this varies across specialties. Recruiters may present you with amazing opportunities, but not necessarily the right ones. Will you take the most competitive offer — wherever it may be or — or would you rather pursue your ideal setting and location? Here are a few tips for finding physician jobs after residency:
1. Refine Your CV
Now that you've completed your education and training, you possess the skills and credentials staffing managers seek. Ensure your CV accurately and professionally presents these qualifications. If needed, you can even hire an expert to help. Your CV will be the first thing employers see — don't let it be the reason you're passed up for another candidate!
2. Start Early
No one wants to scramble for physician jobs after their graduation ceremony. It's time to start paying off all those student loans you took out to get through college and medical school. With that in mind, you'll want to have a job lined up once your training is complete.
3. Contact Recruiters
Recruiters can put you in contact with a number of potential employers seeking candidates like you. Good recruiters will work with you to learn as much as possible about your skill set, preferences, and goals. That way, they'll be able to find the best possible physician jobs for you.
4. Ask Questions
An opportunity may look amazing, but there's nothing worse than starting a job only to discover problems when you walk through the door. If you're offered 1:7 call coverage, what happens if a doctor quits? Or two? Are you expected to pick up the slack? Do they hire locums to provide coverage during a shortage? Ask questions upfront to avoid facing unexpected obligations.
5. Negotiate
Residents may feel shy about negotiating at first. But remember, employers expect you to negotiate. You won't get what you want if you don't ask. Perhaps you're moving across the country and they didn't offer to cover moving expenses. Ask! Most employers are at least receptive to this.
6. Ensure a Lawyer Reviews Your Contracts First
This may be an expense you'd rather not pay upfront, but it can save you even greater cost and frustration down the road. Find a lawyer who is experienced in healthcare contracts. They've seen the worst-case scenarios and should want to protect you from them.
7. Consider Locum Tenens Work
If you're not sure where you want to be or exactly what you'd like to do, consider locum tenens physician jobs. Locum tenens allows you to experience a variety of practice settings and locations across the country, providing the opportunity to try on different hats and decide what works for you.
You've traveled a long, difficult road. At the end of the day, be true to yourself and find physician jobs where you're respected and valued.
What would you add to our list? Learn more about locum tenens for new graduates in our ultimate guide!