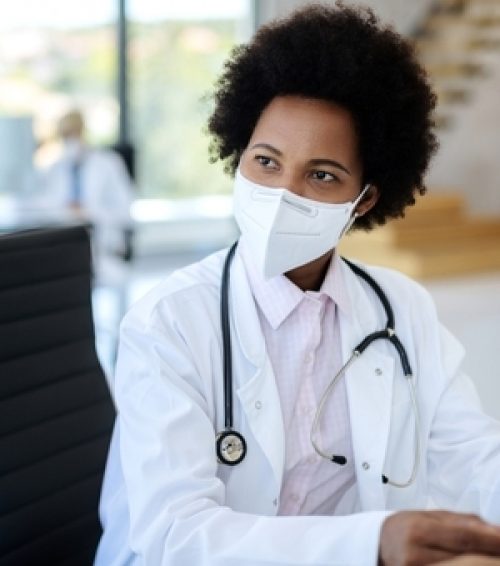 For locum tenens professionals, variety is the spice of life and a significant source of career satisfaction. Clinicians can expect to learn new skills and broaden their professional horizons when they work in temporary capacity, all while experiencing a diverse collection of clinical and professional settings. As a physician, nurse practitioner (NP), physician assistant (PA), dentist, or certified registered nurse anesthetist (CRNA), you can expect a rotating collection of practice settings to keep your career fresh — including the following:
1. Corrections
Yes, you'll have plenty of opportunities to joke about the time you went to jail when you take on postings based in jails, prisons, and similar correctional environments. More than that, though — and as the above-linked article notes — you'll enjoy several distinct benefits you might not have enjoyed before. Wouldn't it be nice to serve one of the most underserved communities around, especially when it means no interaction with insurance companies?
This point may carry particular weight for mental health clinicians. Modern correctional facilities provide a broad range of mental health services, enough so that several U.S. prisons technically qualify among the largest mental health facilities in the country. Between this (rather distressing) fact and the large collection of mentally ill and sound-minded individuals in jails and prisons across the country, short-term engagements in correctional facilities are actually endeavors in community/population health. That's an interesting point of professional growth and great CV fodder at minimum.
2. Law Offices
One of the most interesting things about being a medical professional is the sheer number of places you can use your expertise for professional and financial gain — including, as it turns out, courtrooms and legal offices. When they sign on as locums, clinicians gain a foothold into the legal world, dispensing consultation, expert testimony, and other valuable service to an industry well-known for its ability to change lives and generate revenue.
More, a broad variety of medical-related legal matters means you can select postings that match perfectly your politics, personal ethics, and professional goals. Perhaps you'd like to help wrongfully injured individuals recover appropriate recompense by illustrating the depth of their troubles to the courtroom. Maybe you'd enjoy helping disabled workers and fighting systemic fraud by undertaking workman's comp issues. Then again, your interests might pull you toward the forensic and investigative side of legal work. As a locum, these and other avenues are open — giving you the ability to spread your expertise with or without the use of a lab coat or clipboard.
3. Private Practices
Everyone stands to benefit when established private practices reach out to locum tenens agencies for their short-term staffing needs. Patients get continued coverage and the practice itself gets to continue operations as normal, without vacations, illness, LOAs, and other staff-stealing issues reducing total patient load. Clinicians, meanwhile, get an up-close look at the care side of private practice management, giving them valuable experience should they choose to open a business of their own someday. If you'd like to learn about the field but aren't ready for the full-time commitment of working in someone else's business, consider locum tenens instead.
4. Urgent and Retail Clinics
Urgent care and retail-based clinics are popping up everywhere these days, which leads to two distinct conclusions about this consumer-focused business model: They have to be effective and they have to make money. As above, a temporary jaunt through the clinic-based world can provide highly useful experience with less commitment than a full-time posting, which can allow you to explore the model as a longer career path or even examine the viability of opening a clinic in an area that hasn't hit saturation. Clinics are becoming a force in healthcare these days, so don't miss an opportunity to see their inner workings up close.
5. Clinical Research
Turning away from the clinical and back toward the professional, research opportunities are a big deal for qualified clinicians. For those who can find a spot in the field, it can also be a lucrative career track, with opportunities that effectively span the breadth of medical staffing needs.
Whether you have a passing interest in the field or wish to obtain that critical foothold, locum agencies are a prime talent-sourcing ground for a number of leading clinical research companies. As in the legal field, the variety of research opportunities requiring clinicians effectively means a chance to use your skills in any capacity you choose, from traditional clinical roles to more professional consulting duties (and everything in between). If you have even a mild interest in the area, that makes locum tenens one of the surest ways to explore the field at its depth — and find the exact post that suits your goals.
Want to learn more about locum tenens with Barton Associates? Fill out the form and one of our representatives will reach out to you!