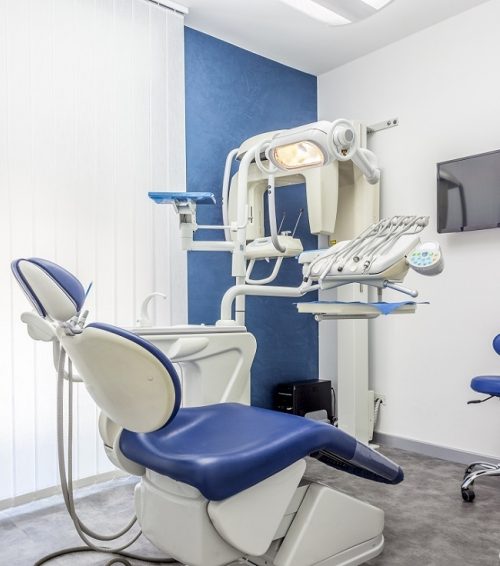 If you're a young dentist looking for employment or an older dentist seeking to retire, then there is good chance that you will be talking with some Dental Service Organizations, also known as DSO's.
Despite often being looked upon with disdain as "corporate" dental offices, DSO arrangements are becoming more mainstream, treating a larger share of the market with each succeeding year.
Still, traditional dental offices are far from going the way of the old family-owned pharmacies or the sole physician-owned medical practices. Dentists seem to love autonomy. Most dental offices are still traditionally organized.
Dental Service Organizations are typically financed by large private equity firms. They own the tangible assets of the dental practice and arrange for the management of the business-end of the dental office. The dental team, including the dentist, serve the DSO as employees. The dentists are still their patients' dentists and, as such, dentists are responsible for the treatment planning, patient management and treatment outcomes, but are separated from burdens of finance, training, staffing and keeping up with many of the governmental and insurance regulations.
Sometimes all the offices within a DSO carry a brand name and the offices appear very similar, but other DSO's operate practices of varying shapes and sizes with each practice displaying a unique personality. DSO's often purchase the practices of experienced dentists with the condition that the senior dentists will remain in their practices as employees.
DSO's are corporations, and being a corporation does not, it and of itself, make them good things or bad things. Your best option might be to work for a corporation, work for a sole proprietor or even purchase a practice by yourself or with a friend. You need to figure that out for yourself. The fact is there are good situations and very poor situations in every type of work arrangement. It still important to know that DSO's have their own advantages and disadvantages.
Recruiters for DSO's often can show you more than one office within their organization, especially if you willing to relocate and are willing to talk to more than one DSO at a time. Take your time to find the correct 'fit' for you. On assignment, how large of a practice do you want to handle? What kind of support is your new employer going to provide for you? Will you get the chance meet with the other dentists in the organization to collaborate and calibrate? How much and what kind of continuing education has been provided in the past?
Within some organizations, support is no more than reviewing your production numbers. Others have extensive resources available, including multiple educational conferences every year. Be discriminating. Expect every perspective employer to tell you that they are best of everything but be prepared with questions that put their assertions to the test. Know what is important to you before you talk to your recruiter, and keep in mind that, once your basic needs are met, the most important thing will be whether your work experience is making you a better dentist. If you're not comfortable with the answers you receive, then move on to another opportunity.
A DSO office might give you the opportunity to walk into a well-organized practice with a trained staff and a full schedule. You may have an excellent work-life balance while being well-compensated and being allowed to grow at the appropriate pace. Sometimes you will have the opportunity to relocate to another state but continue to work for the same client you previously enjoyed working with. (Of course, as a locum tenens dentist, you always have the option to relocate!)
During the time you are working for a DSO or as a locum at a private office, you may be relieved from the stress of owning your own business, but you are also passing up on the joys of building and branding your practice as you see fit. You transfer the risks of ownership and gain career flexibility, but give up some (potential) financial benefits of deepening roots into a private practice.
As a locum, you prioritize autonomy but you still demand your employer to support your decisions regarding patient care. In a DSO, somebody else will be making the key decisions on the direction of your workplace and even than that person is managing someone else's money. In any work arrangement, you are the dentist, and people will look to you as the leader of the practice. Working for a DSO is not always as personal in the same way that a private practice is, and that's a gain and a loss at the same time.
It could be that you are destined to be a practice owner but, for whatever reason, this is not the right time. You may just need a place to hone your dental skills, learn some practice management techniques and reflect on what you want your future practice to be like. You may also use this time to travel about the country before choosing where you want to settle down.
You can find your place in DSO or traditional practice, but it will be easier and more predictable at the right DSO – and your recruiter can certainly help with that.
The decision is yours. DSO's and traditional offices are two different means to get you what you want out of life. The first step is to affirm exactly what you do want. Then, decide what the best tool that will get you where you want to be.
Want to learn more about locum tenens with Barton Associates? Fill out the form and one of our representatives will reach out to you!