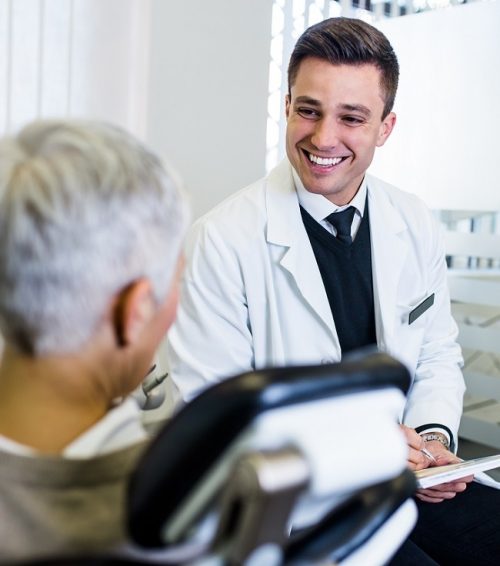 The outlook for dental private practice is bleak, with some sources claiming the rate of practice ownership is plateauing or even actively declining. Consider the lack of entrepreneurial graduates who would seek to open their own practice, and combine that with the group of older dentists who do not want the continued responsibility of owning their own business but still want or need to practice. That's where Dental Service Organizations (DSOs) come in.
Why DSO?
When dentists join a DSO, they are offered the opportunity to partner with other colleagues in the organization – or just their chosen branch – and to grow, learn and bounce ideas off their new network. Joining a DSO provides the support of hundreds of other dentists, rather than just one or two that you would find in a private practice. With the need to start repaying loans within six months of graduation, DSO's offer ready-made patient bases when you move to the area. New graduates gain clinical speed, steady income, management experience and the opportunity to increase their dental business know-how, which at some point, will allow new dentists to open their own practices, if they wish to do so, or bring that knowledge to their next assignment.
Corporate Benefits
For locum tenens and permanent dentists alike, providers immediately feel the benefits and the support Dental Service Organizations (DSOs) provide, specifically in regards to managing the business which is becoming ever more complex. This support includes alleviating the stress of billing, providing equipment, administrative work and searching for staff. Regional administrators or managers often find the support staff such as hygienists or dental assistants, and reduce the responsibility of staffing and firing. Barton Associates also keeps the locum dentist up-to-date with credentialing and licensing requirements, as well as 24/7 travel support. This combined support structure gives the provider the opportunity to focus on what they enjoy, practicing dentistry.
Due to the nature of the corporate business model, DSO's often provide better equipment and training opportunities. DSOs are able to stay up-to-date with state of the art technology and the best equipment, and usually train on the equipment, which is great news for locums. This advantage gives dentists the opportunity to practice in a state-of-the-art facility without any personal capital investment, earning income equivalent to working in a private practice with overall improved benefits. Additionally, many DSOs offer or encourage continuing education or give their providers the option to take CE courses.
Community Benefits
A benefit to their communities, corporate dentistry offers patients the opportunity to come in for convenient, after-hours appointments. They are generally less expensive, and overall they are more profitable than most private dental offices. The dentists have clinical autonomy and have more time to focus on dentistry, while a corporate name handles all of the back-end logistics. DSOs are then able to focus on specialties or niche procedures, like affordable dentures or dentistry for children, and benefit from their perceived expertise in a segment of the market and from the limited scope of the procedures they perform.
DSO strategies range from specific specialities, focusing on geographies, or marketing for widespread brand awareness, increasing the probability of being cohesive in any community throughout the United States. Nationwide locations of well-known dental service organizations allow new locations to immediately benefit from an established brand reputation, and rely on locum tenens providers to keep up with staffing shortages due to retirements, heavy patient loads, vacation and other scheduled leaves of absence. Locums that take assignments with DSOs expand their professional network, have the opportunity to travel and experience niche products, and bring fresh knowledge and ideas back to their communities, all while providing quality care to deserving patients.
Final Thoughts
Without the limited hours and hassles of private practice ownership, working with large organizations offers locum tenens dentists flexibility with scheduling. Corporate dentistry offers better work-life balance, due to the nature of not running your own practice or working in a small, private practice. Locum tenens assignments only magnify this benefit, with assignments lasting as long as you want, wherever you want. More time for family, less stress and greater financial compensation with corporate stock options, DSOs can provide a more satisfying career or kick start you towards a path you wish to follow.
Want to learn more about locum tenens with Barton Associates? Fill out the form and one of our representatives will reach out to you!