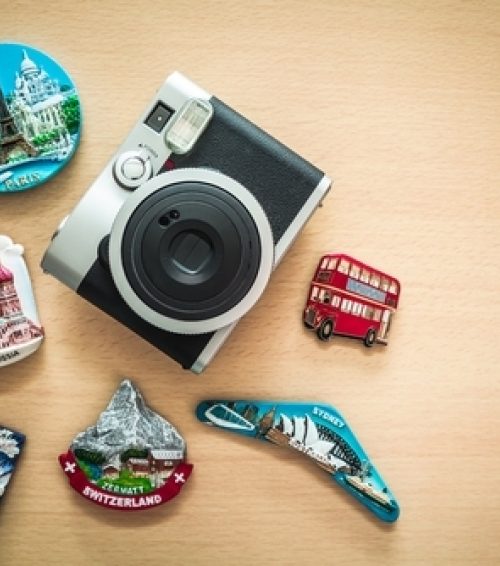 Just because you're on the road doesn't mean you need to set aside hobbies you enjoy. Wondering what hobbies are particularly amenable to a locum tenens' lifestyle? Here are eight portable ways to enjoy your free time away from home. The first few are best suited for metropolitan areas while the final three work in ten-bed-hospital towns.
Exploring the Food Scene
A new assignment means new food experiences. Foodie cities are popping up across the U.S. from Portland, Oregon to Portland, Maine. Even if the city doesn't make a top-ten list, chances are you'll find unique and delicious food there with some guidance from your local colleagues. Watch for cooking classes or Meetup foodie groups to join.
Collecting
Each new assignment brings a fresh opportunity to add to a collection. Whether it's stamps, coins, vintage teapots, or tchotchkes, a quick google search will point you towards coin dealers, shops, or antique stores. Maybe the city has a weekend flea market, garage sales, or second-hand stores for you to browse in as you search for your next treasure.
Geocaching
First started in 2000, geocaching gets you outdoors for a treasure hunt. All you need is the geocaching app on your phone from the Apple App Store or Google Play. To find a geocache in your area search by zip code. Enter the coordinates in your GPS and start hunting. You can bring a trinket to add to the cache once you find it.
Learning a New Language
While learning a new language isn't something you'd typically think of as a hobby, it's a worthwhile and very portable pursuit. Learning a new language not only exercises your brain, it can open doors for you on your next vacation. Knowing just a few basic greetings is polite and very much appreciated when you visit another country.
Rosetta Stone and Babbel are subscription-based programs. Babbel's first lesson is free so you can give it a try before you purchase. Duolingo is a free program where you can learn anything from Navajo and Klingon to Spanish and French. Duolingo has 35 languages to choose from.
As a locum tenens provider, you may be able to practice with a native speaker. Most hospitals and clinics keep a list of translators available. They may be willing to have a conversation with you in their native tongue.
Handicrafts
Knitting, embroidery, beading, and quilting projects can be scaled down to be portable. Making a kit before you leave home with the supplies you'll need for your project gives you a creative outlet at your assignment. Mini hand sewn quilts can be the size of a coaster. As for knitting, a ball of sock yarn and knitting needles are easy to transport.
Living in a new place offers the opportunity to check out quilting and yarn shops and getting a feel for the local influence on a particular handicraft – from Cherokee handwoven baskets in North Carolina to Amish quilts in Pennsylvania.
Photography
Whether your new assignment has you in a metropolitan area or a remote town, opportunities for photographers are countless. Most cities have a camera club that welcome guests and are a great resource for unique subjects and locations to photograph. I use meetup.com to find local photo groups. In small towns, ask your colleagues for suggestions for photogenic places and events. Whether your camera is on your cell phone or you have a DSLR with multiple lenses, scouting great places to photograph gives exploring a purpose.
Reading
With a Kindle or Nook membership, nothing could be more portable. If you prefer to really flip pages and feel the weight of a book in your lap, tuck a book or two in your carry-on bag. You can swap books in your hotel or the hospital's lounge when you're ready for a new title.
Working Puzzles or Gaming Online
Researchers have studied the benefits of working crossword puzzles. Feel-good dopamine is released when you finish a puzzle. Doing a crossword puzzle daily boosts your vocabulary, enhances memory, and lowers your risk of dementia.
Even though jigsaw puzzles are less portable, their benefits may outweigh any inconvenience. Putting together a jigsaw puzzle improves short-term memory, the ability to concentrate, and the understanding of spatial relationships.
There's nothing like playing an online solitaire game to burn an hour or two. Timed Sudoku anyone? Trying to beat your best time is addictive. And there's Words With Friends – an online scrabble-type game that can keep you connected with friends and family.
It's important to have a work/life balance. Having portable hobbies allows you to rejuvenate, exercise your brain, explore your surroundings, and wind down after your workday.
Want to learn more about locum tenens with Barton Associates? Fill out the form and one of our representatives will reach out to you!