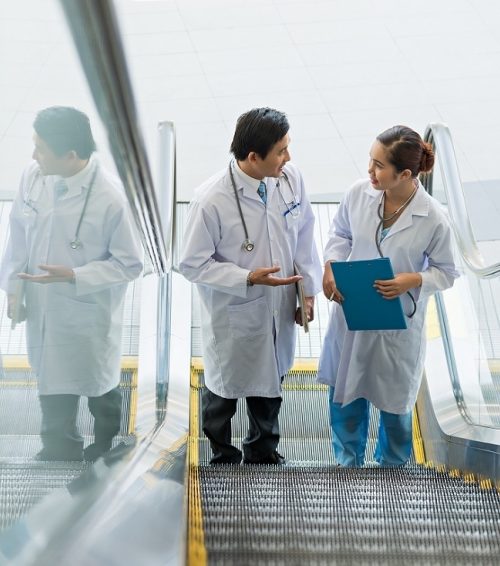 Things have changed quite a bit, in the locum tenens (LT) world over the past few decades. Years ago, being a LT physician made you seem suspicious.
"Why would anyone select part time work over a steady job with benefits? There must be something wrong with them."
That was the thinking. But these days in our new "gig economy", locums work is becoming a norm, offering excellent physicians an opportunity to control their schedules and continue to contribute to their field. LT assignments are great for providers seeking interim work while deciding what their dream job may be, and they're also great for providers who want to answer the call for providing care nationwide, experiencing various locations and patient populations, achieving deep fulfillment from this career path.
I still hear complaints from my hospital administrator friends about the cost of locum tenens, particularly the "agency fees". Nevertheless, the cost may be well worth the reward of finding the best cultural fit.
The benefits of outsourcing some human resources (HR) work to an agency may include:
Staffing Agencies Have Key Information Beyond the CV
Agencies often have access to large numbers of physicians with proven track records of excellent patient care. Barton Associates, for instance, has a talent pool of more than 255,000 physicians, NPs, PAs, CRNAs and dentists.
Since many assignments are short, it's easy to identify patterns of behavior (in various practice settings) by simply discussing prior physician performance with the agency's account manager or recruiter. They know them best! Many physicians have stellar resumes, and without an agency it's difficult to know about other important details:
Are they team players? Do they work hard? Do they have difficult personalities? Do they document thoroughly and sign their notes and orders in a timely manner? Are they savvy about Medicare documentation requirements?
Barton Associates recruiters are dedicated to building relationships with providers nationwide and placing them in opportunities that best fit their desires and abilities. This way, when you have an open position, they know exactly who to call.
You Can "Try Before You Buy"
When a hospital hires a physician for a full-time position, there is a lot of contractual negotiation and HR time invested up front, without guarantee that the physician will be a match in practice. It is an expensive proposition, offering relocation fees, signing bonuses, and benefits to a virtual stranger.
Then, if the full-time physician is not a good fit, it takes a very long time to end the relationship. The costs of a poor hire can be staggering, including under performance, missed work, medical or surgical errors, and even malpractice lawsuits. On the other hand, if a LT physician turns out to be a "bad apple," it's easy to terminate the relationship with minimal time or cost.
Higher Retention Rates
It's easy enough to hire someone, but then how do you keep them? Reasons for leaving a full-time position can include everything from a spouse being unhappy with the town or city where the hospital is located, to physician personality conflicting with peers, or lifestyle preferences.
When you hire a physician who has already worked at the hospital as a LT physician, they know what they're getting into and are more likely to stay. High staff retention is a huge cost and quality savings, and critical for building good culture.
Risk Management
LT agencies are motivated to find quality physicians and surgeons because the agency is responsible for their professional liability insurance. This greatly reduces the risk to the hospital with a new provider. (Many hospitals self-insure, so avoiding costly lawsuits or threats of lawsuits directly affects the bottom line.)
Better On-Demand Staffing
LT agencies spend a lot of time cultivating and curating their lists of available providers. This is part of their business model, and it's a task that hospital HR departments simply don't have the staff to do as well.
When there is a crisis, and a healthcare provider needs to be on-boarded quickly, there is rarely a faster way to find a quality physician than through an agency. Having a trusted agency with tried-and-true provider candidates really "deepens the bench" and can keep clinics and hospital units humming.
In my experience, the higher cost of LT is worth the price tag for a quality agency. Hiring LT physicians is a common-sense risk management strategy, assures quick, good cultural fits, and may improve staff retention. The cost (not to mention pain and suffering) of only one avoidable malpractice lawsuit may dwarf the total potential agency costs for a provider in a given year.
Editor's Note: But what about "hidden fees"?
When you partner with Barton Associates, there are no hidden fees or extra costs built into a contract. What you see is what you get. Your dedicated account manager will work with you to determine a pay rate for each locum tenens provider that works within your organization, and that amount will not change or increase for any reason. LT staffing is an effective way to generate consistent revenue while ensuring patient access and continuity of care. Barton Associates is contingency-based and only charges for the rate of the provider when they are accepted into one of your open positions – nothing else. We cover the credentialing, licensing and travel arrangements in-house, to save you time, energy and headaches (and avoid any extra fees!).
Want to learn more about locum tenens with Barton Associates? Fill out the form and one of our representatives will reach out to you!