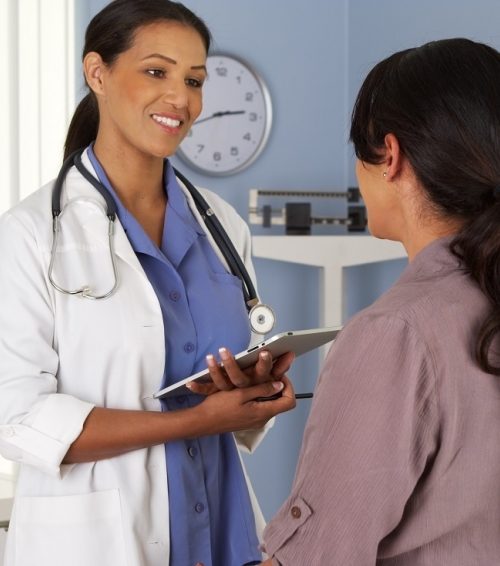 According to the Agency for Healthcare Research and Quality, there were approximately 209,000 primary care physicians in the United States in 2010 – less than one third of the total number of physicians who spend most of their time in direct patient care. This number includes general practitioners and family physicians, as well as general internists, general pediatricians, and geriatricians.
The demand for primary care physicians is only going to increase over the next decade or so, according to research from the American Academy of Medical Colleges (AAMC). In 2019, the Academy's projected supply and demand for primary care physicians predicted that there would be a shortage of between 21,100 and 55,200 physicians by 2032. That's a significant increase from last year's estimate of 14,800 to 49,300.
With this shortage in mind, some hospitals and healthcare organizations are turning to locum tenens to meet their primary care needs. However, there are some nuances to consider around the effect of locum tenens on the doctor-patient relationship.
How Has Primary Care Changed Over the Years?
Primary care has undergone a significant transformation in recent years, many of which can be attributed to the Affordable Care Act (ACA). The ACA sought to strengthen primary care in the United States by enhancing reimbursement rates for providers and using new care delivery models such as patient-centered medical homes, according to the "Journal of General Internal Medicine."
Advancements in, and the increased adoption of, health information technology, as well as the increased push for patient-centered coordinated care, has also changed the way providers deliver care.
But while it used to be common for adults to see their PCP at least once a year, this view is changing as well, with many feeling that healthy patients can skip the annual physical that was once a cornerstone of primary care. Patients with multiple health issues or those with chronic conditions, however, may still need to see their doctor at least once a year, if not more.
How Does This Change Affect the Doctor-Patient Relationship?
If patients are going to the doctor less frequently than in the past, does it matter if they see a different doctor every time? The short answer is: it depends. While it can be difficult to establish trust and form a relationship with a different physician at every visit, it's not impossible.
"The best way is for the locums doctor to make an effort to establish rapport, even if they don't have the opportunity to form a true relationship," said Sylvie Stacy, MD, MPH, a primary care physician in Bessemer, Alabama.
"Sometimes just acknowledging that it's difficult from the patient's perspective to have to see a different doctor, re-tell their medical history, and trust a new person is a substantial thing."
Stacy said it's also important for a locum tenens PCP to attempt to get to know the patient before the actual visit.
"If the locums doctor has even just a minute to review one or two of the patient's prior notes, they can pick up a snippet or two to get things started on the right foot," she said. "For example, being able to say to the patient, 'I saw that you were struggling with back pain last time you were here. How are you doing?' may come across better than a vague, 'What brings you here today?' from a brand new doctor."
Some patients, however, don't mind having a locum tenens PCP as long as they're aware ahead of time, said Ted Chan, CEO of physician review site CareDash.
"Healthy patients seem fine with locums as long as it is disclosed clearly," Chan said. "Many patients are happy to get in better for the peace of mind routine care brings with a shorter wait time."
However, there are times when it may not be appropriate for a patient to see a locum tenens provider.
"Based on our conversations, we don't recommend locums for patients with chronic healthcare issues since continuity of care matters more there," Chan said.
The doctor-patient relationship can play a crucial role in a patient's health. Patients who trust their doctor are more likely to follow instructions that can help them get and stay healthy. Locum tenens primary care physicians can help establish that trust by taking extra time to get to know the patient and understand their medical history, which can help put the patient at ease despite the temporary nature of the relationship.
Want to learn more about locum tenens with Barton Associates? Fill out the form and one of our representatives will reach out to you!