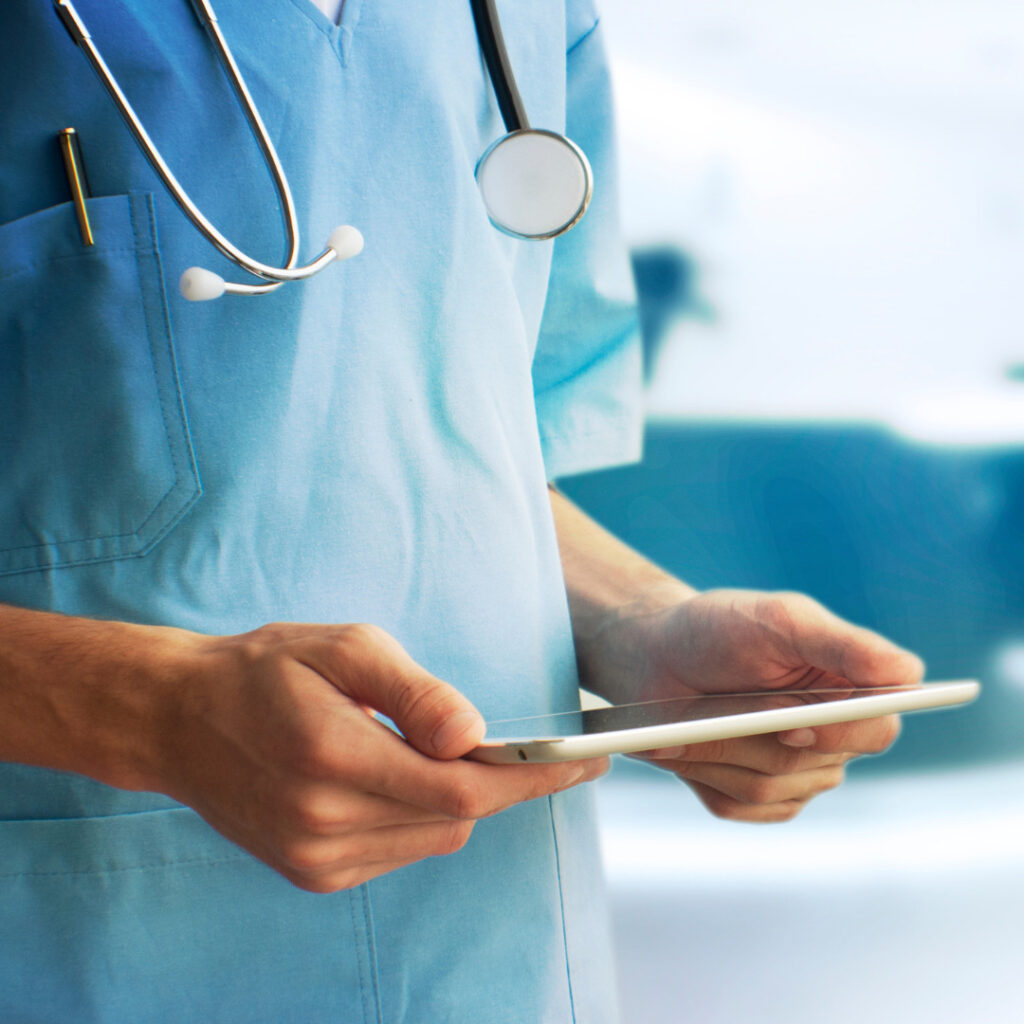 After spending 15 years working in hospitals as a skilled cardiac nurse, S. Wilkinson wanted more from her career in healthcare. In search of new opportunities, Wilkinson decided to go back to school to become a family practice nurse practitioner (NP). 
Wilkinson quickly realized that her first job as an NP didn't pay what she was expecting. So, she began researching locum tenens opportunities and connected with Barton Associates, who partnered with Wilkinson to find her a short-term locum tenens assignment caring for geriatric patients at a nursing home in Vermont. 
"I had been a nurse for so long that I was at the top of the pay scale," Wilkinson said. "When I became a nurse practitioner, I was kind of disillusioned because I was making less money than I was as a nurse. I thought I'd try locum tenens work and feel better about my decision to become a nurse practitioner. I ended up having a great experience at my locum assignment." 
Partnering with Barton
Once Wilkinson realized that conducting in-home visits weren't for her, she started to scour job sites for locum tenens opportunities. It wasn't long after she responded to a Barton Associates posting on the site that she was set up with her recruiter, Jamie, from Barton's Worcester office. 
"Jamie was awesome throughout the entire process," Wilkinson said. "We had a great relationship."
Once the duo identified an assignment that worked for Wilkinson's personal and professional goals, Jamie facilitated all of the behind the scenes work to prepare Wilkinson for her assignment. That included getting Wilkinson a Vermont nursing license through Barton's internal licensing team and also arranging lodging and car rentals with the company's travel staff.
"I didn't really talk to anybody," Wilkinson said. "Jamie just worked with people who handled it behind the scenes and I was all set. I had no problems, none whatsoever."
Wilkinson said she didn't have many stipulations for her locum tenens assignment, other than asking Jamie to make sure she got a reservation for a safe hotel.
"I had a great experience with Barton," Wilkinson said. "I probably had the best hotel that I ever stayed at … The people there were wonderful."
Healthcare in Vermont
Wilkinson's assignment of caring for geriatric patients in Vermont was admittedly much different than her almost two decades' experience working as a cardiac nurse. But even though it was a shift, Wilkinson said she learned a lot from working at a nursing home.
"I was a fairly new nurse practitioner because I had only been a nurse practitioner for eight months," she said. "When I went to my locum assignment, I had to learn different things. There were a lot of dementia patients—many of them are on antipsychotics. There's a lot of pain management there as far as with the elderly and those are all things that I had to learn."
The nursing home at which Wilkinson completed her locum assignment was divided into three units: memory care, long-term care, and sub-acute care. She worked with two other NPs, and each provider rotated through the units every so often.
As an NP, Wilkinson was given much more responsibility than she had previously in her career, which she said was a challenge.
"As a nurse you're task-oriented, but you have physicians to fall back on," she said. "As an NP, you're 'the one'—you have to make decisions for patients."
Wilkinson said that she took the challenge in stride, asking questions whenever she could so she could make the right decisions for her patients. Her hard work paid off—over the course of her assignment, she was extended by the nursing home three or four times.
Today, Wilkinson's taken a permanent position at a Veterans' Affairs (VA) medical center closer to home so she can take care of her family. She's not sure if she will take on another locum assignment in the future because she's eyeing to retire from her current position, but she's keeping all options on the table.
Wilkinson said that locum tenens is a great chance for younger medical professionals to see new places and meet new people, encouraging all to take an assignment if they have the desire and ability to do so. She did give some advice for new locums, saying that it can be hard to take a vacation, so it's best to make a plan if you decide to leave for a few days.
"Overall, it was a great experience for me," Wilkinson said about working locum tenens. "I'd recommend it."
If you're a healthcare provider looking to take on a locum tenens assignment, check out our open positions and reach out to our talented recruiters to get started.