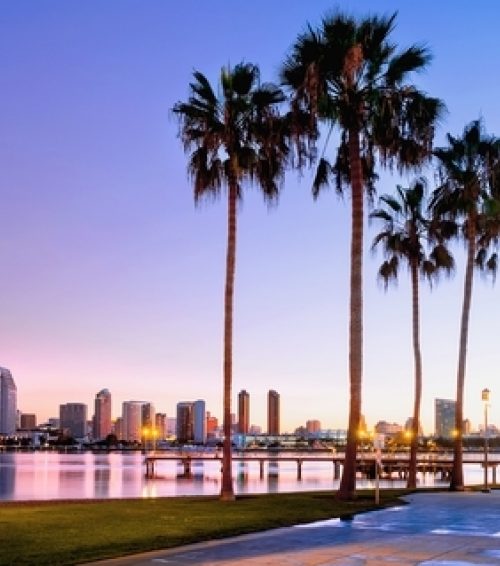 NP scope of practice laws vary throughout the country. In this series, we will outline nurse practitioner scope of practice laws across all of the United States. Be sure to check back every month as we make our way through state-by-state, highlighting what you need to know about each state's unique practice laws.
Key Takeaways
Generally, California is more restrictive for NPs than other states. The state dictates the majority of scope requirements. In California, NPs are unable to practice beyond the typical RN scope and are required to have standardized procedures in order to perform overlapping medical functions. Only in specific situations and with specific authorizations can an NP perform medical functions beyond standard RN scope.
There is no doubt the state of California is a highly desired travel destination, especially as a nurse practitioner locum tenens provider. With sunny skies, endless beaches, and the always possible celebrity sighting, traveling to California is a no-brainer. It is critical to be prepared for your potential assignment in California, to assist you, we have provided everything you need to know about the state-specific NP scope of practice laws.
Full, Reduced, or Restricted Practice: Restricted
Access to NP care in California is restricted by state law. Physicians and NPs must enter a collaborative agreement for one or more elements of NP practice.
This is often viewed as a good way to ensure NPs and physicians have a clear understanding of which situations NPs are authorized to practice.
Medical Staff Membership: Reduced
The facility's bylaws determine the composition of medical staff.
Rather than the state determining what an appropriate staff mix is, it is left to the discretion of the facility to decide how many NPs they need.
Autonomous Practice: Reduced
In California, NPs work with supervising physicians as opposed to entering a collaborative agreement.
Supervising physicians assume responsibility for the care provided
Primary Care Provider: Full
State statutes and/or Administrative Code recognizes nurse practitioners as primary care providers.
This allows the NP to see more consistent patients and takes the workload off of the physician(s).
Independently Prescribe Schedule II Drugs: Full
NPs are authorized to prescribe drugs in California.
Some examples of schedule II drugs are oxycodone, fentanyl, and hydromorphone.
Order Physical Therapy: Reduced
Nurse practitioners can make referrals for physical therapy depending on the specifications of their collaborative relationship.
This ensures patients will receive necessary treatment without seeing multiple healthcare providers first to get approval.
Sign Death Certificates: Restricted
Only a licensed physician can sign death certificates.
Sign Disabled Person Placard Forms: Full
Nurse practitioners are authorized to sign disabled person placard forms.
According to the AANP, "NPs know the challenges and frustrations of bureaucratic paperwork delays. Recognizing NP signatures on forms reduces costs and promotes efficient, timely care, and patient choice."
POLST/POST/MOLST/MOST/COLST: Full
NPs may sign POLST forms in California.
According to everplans.com, "A POLST (Physicians Orders for Life Sustaining Treatment) is basically a more detailed and specific DNR (Do Not Resuscitate Order). Like a DNR, this form is filled out with your doctor and based on your end-of-life decisions."
Assembly Bill 5
Currently, the Assembly Bill 5 (AB5) is slated to take effect starting in January 2020. The bill affects gig-economy independent contractors such as Uber and Doordash, but as locum tenens are considered independent contractors, it has our attention. As a result, there has been wide speculation as to how this will affect locum tenens providers. Read our blog post regarding AB5 to learn more.
Want to learn more about locum tenens with Barton Associates? Fill out the form and one of our representatives will reach out to you!