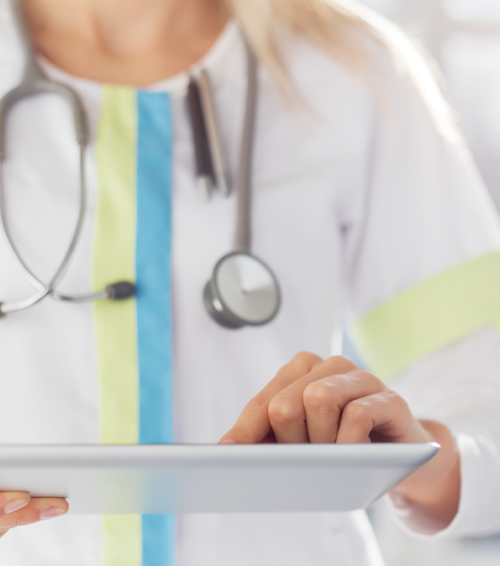 Last month, we featured six PA blogs and sites we think you should follow. This time, we decided to do the same for physicians.
Each of these sites provides valuable information and advice, and we suggest that every physician bookmark them today. As a bonus, you can find articles by many of these talented doctors on the Barton Blog or Clinician Today.
Dr. Linda Girgis MD, FAAFP, is a family physician who treats patients in South River, NJ. On her blog, Dr. Linda discusses healthcare news, laws, and issues surrounding the physician profession. She is a blogger for Physician's Weekly and Medical Practice Insider, a guest columnist for Medcity News and Health IT Outcomes, and a frequent contributor to the Barton Blog and Clinician Today.
Better Health is a network of popular health bloggers brought together by founder and CEO Dr. Val Jones, who also contributes to the Barton Blog and Clinician Today. Participating bloggers maintain their own individual blog sites, but offer a portion of their content to Better Health for syndication. Better Health's mission is to support and promote professional healthcare bloggers, provide insightful and trustworthy health commentary, and help inform health policymakers from the point of view of a provider.
The anonymous physician behind this content powerhouse attained financial independence at age 39, allowing him to retire comfortably after a 9-year career. The site is "dedicated to the discussion of issues pertaining to personal finance, early retirement, medicine, and miscellany," and POF's goal is to help physicians who want to help themselves.
Called one of the "most beloved health blogs in cyberspace" by Physicians Practice, Dr. Kevin Pho and his peers write intelligent opinions on some of the most pressing healthcare issues affecting the industry. More than 2,000 authors contribute to KevinMD, including primary-care doctors, surgeons, specialists, nurses, advanced-practice clinicians, medical students, policy experts, and even patients who need people within healthcare to hear their voices.
Written by author and speaker Dr. Pamela Wible, Ideal Medical Care serves to inspire physicians and clinicians to live their dreams. Dr. Wible is a family physician born into a family of physicians, and her parents urged her not to pursue medicine. She did so anyway, only to discover that to heal her patients, she first had to heal her profession. Dr. Wible's passions include helping doctors boycott assembly-line medicine and working toward preventing medical student and physician suicide by advocating against inhumane schedules and toxic workplaces. Her blog posts are occasionally syndicated on Clinician Today.
This website and blog is written by Dr. Suneel Dhand, an internal medicine physician. He highlights some of healthcare's challenges and provides potential remedies for overcoming them, such as practicing thorough bedside medicine, spending more time with patients, minimizing bureaucracy, and focusing on prevention. As a front-line doctor, he believes that changes in healthcare must be led by physicians, nurses, and advanced-practice clinicians. His blog posts are also syndicated on Clinician Today.
Did we miss any of your favorites? Let us know in the comments below.