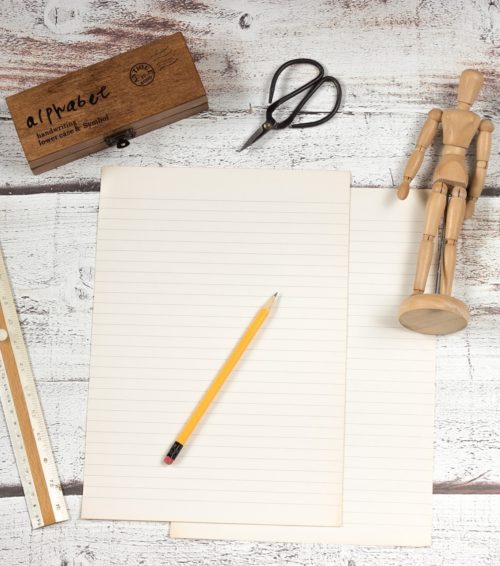 Searching for the perfect locum tenens job? Having a clear and concise curriculum vitae (CV) is critical. Not only will it help your recruiter understand the type, duration, and location of the position you want, but it will also help the hospitals and practices you are targeting quickly and easily determine whether you have the skills and experience required. In today's competitive market, the perfect CV can give you an edge over other candidates and help you secure the best assignments.
Not only does having the perfect CV improve your chances of landing the most desirable assignments, it also helps expedite the credentialing process. Barton's credentialing team serves as a liaison between you and the facility at which you will be working. Our goal is to make the credentialing process as efficient and hassle-free as possible for you and the facility's credentialing staff.
One of the ways we accomplish this goal is by obtaining all credentialing-related documents from the facility and prepopulating them with the information from your CV. Having a clear, concise, up-to-date CV helps ensure your Barton Credentialing Specialist can accurately and efficiently prepopulate these documents, so all you to do is review, sign, and send them back. This is especially helpful if the start date is rapidly approaching and a quick turnaround is needed to make the assignment a success.
To serve as a guide, the Barton credentialing team recommends including the following elements to create the perfect CV:
Personal details: Include your full name with abbreviated qualifications and detailed contact information (including your mailing address, home and mobile phone numbers, and email address).
Objective: Describe your intentions and career goals in one or two sentences.
Education: List all educational degrees, starting with the most recent. Be sure to include the months and years of attendance.
Licenses and certifications: Include any licenses with numbers and expiration dates, any life-support certificates with expiration dates, and board certifications with issue, recertification, and expiration dates as applicable.
Career history: Start with your current or most recent position, and continue in reverse chronological order. For each position, include the full name of the institution, start and end dates, specialty/title, position type (i.e., locum tenens or permanent), any hospital appointments, and the name of your supervisor. Be sure to list and explain any gaps in your work history. (Optional: Include a brief description of your clinical experience.)
Teaching experience: Detail which school, grade level, specialty, and dates, if applicable.
Professional memberships: List any organization to which you belong, with dates of membership.
Honors: List work-related recognitions or awards, from whom you received them, and when.
Research and publications: List all published articles and research in standard MLA format.
EMR competencies: More and more hospitals and practices are using electronic medical record (EMR) software systems. List all the systems with which you have experience and indicate the systems with which you are proficient.
Personal interests: List any hobbies or activities you enjoy when you are not working. It is important to show perspective employers a well-balanced lifestyle and give them a feel for who you are.
References: List at least three references from your specialty from any position held within the past five years. Include their full name, specialty/title, address, a phone number at which they can be reached, fax number, and email address. Be sure to tell your references you've listed them so they are aware they may be contacted.
Your CV may be faxed several times throughout the process, losing quality with each fax. It is important that you use simple formatting, avoid small font sizes, and clearly separate each headline from the subsequent information. Be sure to update your CV frequently so the information you provide is always current and relevant.
This advice is meant to serve as a guideline. You may choose to add and edit to fit your particular needs and experiences. Your CV should serve as a road map of your medical career, not your memoir. Remember to keep it clear and concise.
Happy job hunting! We hope to see your CV on our desks very soon!