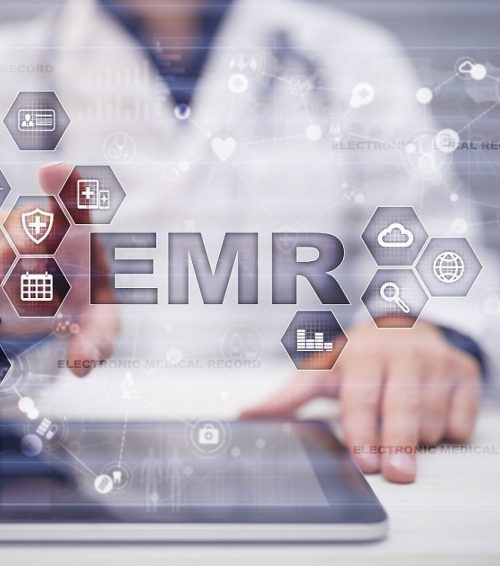 In the digital age of healthcare, it's no secret that electronic medical records (EMRs) and their use in hospitals, practices, and companies around the United States have a distinct reputation. Physicians, NPs, PAs, dentists and CRNAs have voiced several ways these platforms could be improved, including making them more user-friendly, efficient, and personalized.
These obstacles are emphasized in a locum's career because they typically work in a greater variety of facilities than permanent providers. However, as we've learned through a recent survey, EMR use is not all bad, and the challenges don't outweigh the many benefits.
We reached out to our providers to learn more about how they have handled the use of different platforms throughout their careers. Here's what they had to say about the benefits of using EMR systems:
They Prepared Me for Future Assignments
Locums practice in different settings and locations around the country, bringing with them a diverse set of talents and skills as they start each new assignment. By working in several facilities using different EMR platforms, locums learn how to operate systems they will use again in the future. For some of our locums, this is a great advantage when they start a new position:
"When I went from one assignment to another, they were happy that I already knew their system!" —Ina, PA
I Can Learn to Navigate a New One in a Pinch
The ability to adapt quickly is a valuable talent in healthcare. This is especially true for locums, whether they are starting in an unfamiliar facility, seeing a new patient, or navigating different EMR platforms. According to our locums, it is sometimes necessary to learn a new platform without much warning. In these instances, providers say they can use the skills they've gained through working with other EMR systems to make a swift transition.
"I had about a three-hour Epic in-service and jumped right in [with Meditech]. Using the intra-op charting platform was new to me, but it was easy to get used to after about two days." —Dr. Mirabelle R.
They Allow Us to Prioritize the Patient
EMRs are meant to provide the most efficient experience possible so locums can focus on what's important: providing care to their patients. Platforms that grant greater access to nonphysician providers, our locums say, are even more convenient in these efforts.
"The nursing staff had full access to MD records. When we became super busy, the nursing staff could enter oral or written orders and the MD could focus on the patient, surgeries, consults, and dictations." —Dr. Arthur B.
Training Warned Me About Challenges Before I Encountered Them
Locums shouldn't be expected to walk through the door already an EMR expert, and most facilities train new providers on the platform. Some of our locums feel more comfortable working with a new EMR platform after their training prepares them for certain obstacles they may encounter.
"Frightening, at first; it took a full two weeks to feel comfortable. Although the training was great, they warned us it was 'clicky' — requiring a lot of keystrokes to get to the desired finished product — and they were right." —Dr. Susan M.
Going Without Them Is More Difficult
Despite every factor that takes some getting used to when it comes to EMR implementation, in the end, many locums prefer using them over practicing without their convenience and efficiency.
"All in all, I like the concept and execution of EMR. At places that don't have it, I miss it a lot." —Renee, CRNA
Want to learn more about locum tenens with Barton Associates? Fill out the form and one of our representatives will reach out to you!