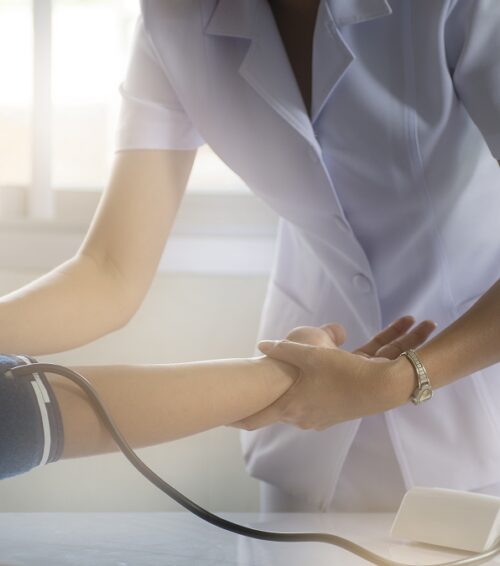 Dr. Loretta Ford, EdD, RN, PNP, FAAN, FAANP, had a vision for the field of nursing: the ability to assess, to diagnose, to treat, and to evaluate independently. As the co-founder of the nurse practitioner field, Dr. Ford recognized a need for care, and took steps to expand the NP
scope of practice
; steps that more than 50 years later have revolutionized the healthcare industry.
Loretta Ford: An Early Nursing Advocate
Dr. Ford worked as a nurse during World War II, and proceeded to attend the University of Colorado School of Nursing where she earned her bachelor's and master's degrees. As the years went by, Dr. Ford recognized a deficit in the care available in certain communities, especially rural communities. To meet this need for healthcare during the 1940s and 1950s, Dr. Ford and some fellow nurses would set up temporary health clinics in schools and churches to attend to the basic health needs of the community. Dr. Ford believed that nurses could help to better fill this deficit if they had the ability to receive specialized training so they could make basic healthcare decisions independently for their patients.
The Founding of the First Nurse Practitioner Program
In 1965, in collaboration with Dr. Henry Silver, Dr. Ford started the nation's first nurse practitioner program at the University of Colorado. Particularly, the program expanded public health nurses' roles, focusing on illness prevention and health promotion. Nurse practitioners integrated the traditional role of the nurse with advanced medical training and authority.
"The end result, of course, is to empower the patient or the family or the person to advance to self-care and to be responsible for that," states Dr. Ford.
Loretta Ford's Legacy Among Nurse Practitioners Today
Since 1965, the NP profession has grown exponentially. The demand for primary care services coupled with the physician shortage and the increasing recognition of NPs as integral healthcare providers has helped to move the NP profession to where it stands today.
Currently, there are over 350 academic institutions with NP programs, and over 190,000 NPs practicing in the United States. Twenty-two states and the District of Columbia now allow full practice authority, with more states granting such authority every year. States that allow NPs the ability to practice to the full extent of their education are better prepared to implement integrated healthcare systems and provide comprehensive care to their citizens.
Dr. Ford went on to become the founding dean of the University of Rochester School of Nursing in 1972 where she continued to mentor, teach, advocate, and revolutionize the nurse practitioner field. In 2012, Dr. Ford's life's work was honored when she was inducted into the National Women's Hall of Fame.
"…I get a lot of credit for 140,000 nurses and I don't deserve it," said Dr. Ford. "They're the ones who fought the good fight. They took the heat and they stood it and they've done beautifully."
Dr. Ford's modesty is a testament to her superior character. For more than 50 years, the mother of the nurse practitioner movement has remained a champion of her fellow NPs. Due to her hard work and dedication, nurse practitioners have become essential to the healthcare delivery system.
What's next for NP practice? Learn more with our interactive
NP Scope of Practice Wheel
!