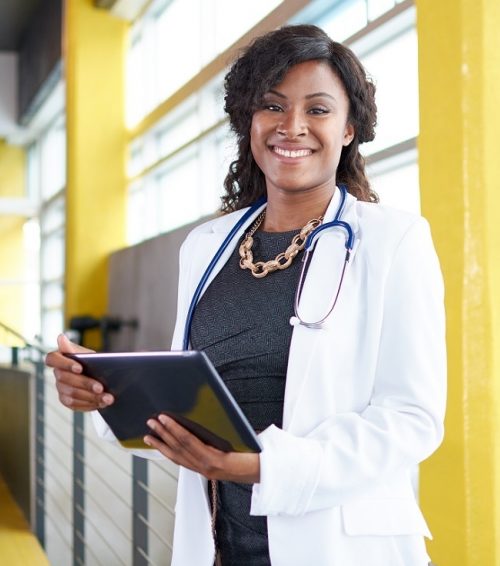 In my experience, the Medical Director can make or break an IRF (inpatient rehab facility). For this reason, it's critically important to choose a lead physician who can create the kind of work environment that fosters fun, efficiency, and safe, quality care at your facility. The Medical Director is definitely not the staffing position you want to fill with a "warm body."
These are my top 3 questions staffing managers should ask:
1. Is the physician board eligible or board certified in Physical Medicine and Rehabilitation (PM&R)?
It may seem obvious that a physician who specializes in PM&R should be the Medical Director of an inpatient rehab facility. However, the Center for Medicare and Medicaid Services (CMS) regulations currently allow for some flexibility in the credentials required for the medical director position.
CMS guidelines broadly define a rehabilitation physician as "a licensed physician with specialized training and experience in inpatient rehabilitation." This requires "a one‐year hospital internship, at least 2 years of training or experience in the medical‐management of inpatients requiring rehabilitation services."
Although technically, a physician with only one year of residency training (in any field) and two years of exposure to patients receiving physical therapy, occupational therapy, or speech therapy in a hospital setting meet CMS's definition of rehabilitation physician; in practice the best facilities hold their medical directors to a higher standard – that they complete residency training in PM&R, and ideally become board certified within 5 years of graduation.
There is significant pressure being placed on CMS by the American Academy of PM&R to define more narrowly "rehabilitation physician" (full disclosure, I am co-author of the AAPM&R's position statement on this issue) for the sake of quality patient care. Just as psychiatric hospitals are required to be run by psychiatrists, rehab hospitals and units should be run by physicians trained in PM&R.
How would you like to have heart surgery by a physician with one year of general residency training and two years of casual exposure to patients with heart conditions? This would simply not be safe. I predict that in the near future, IRFs will be required to recognize residency-trained PM&R specialists as the de facto qualifying credentials of an IRF Medical Director.
Although you could hire a physician with lesser credentials now, what will you do when the rules change and the Medical Director you've cultivated and trained is disqualified from his or her position? Will you be scrambling to compete for a PM&R specialist for your IRF to keep your doors open?
This may be one of those cases where "Just because you can [hire a non physiatrist for your IRF], doesn't mean you should."
American Academy of Physical Medicine and Rehabilitation Position Statement on Definitions for Rehabilitation Physician and Director of Rehabilitation in Inpatient Rehabilitation Settings – Laker – 2019 – PM&R – Wiley Online Library
2. Does the physician have previous experience as an IRF Medical Director?
Inpatient Rehabilitation Facilities are subject to many unique rules and regulations created by CMS to insure they perform rehabilitation care in a standardized manner. Physicians who have worked as IRF Medical Directors already, will be familiar with the compliance quirks required to avoid audit denials.
Ask your candidate to explain what the following documents are:
Post Assessment Physician Evaluation (PAPE),
Independent Plan of Care (IPOC), and
Functional Notes.
These three documents are required by CMS to be completed at certain time intervals and must contain specific elements to be completed by the rehabilitation physician. If your Medical Director doesn't understand the requirements, CMS auditors may easily pick up on lapses and claw back payments for entire hospital stays.
Poor documentation compliance can lead to financial devastation for facilities otherwise doing good work.
3. Is the physician a good cultural fit for your facility?
Inpatient rehabilitation, more than most other hospital programs, is extremely collaborative. A rehabilitation physician must work closely with a team of therapists, nurses, aides, prosthetists and orthotists, and other specialist physicians to coordinate successful goal achievements for each patient. The right physician leader works diligently to remove barriers to patient progress on all fronts, while keeping a positive attitude, finding creative "work-arounds" and garnering the respect of a diverse group of staff. It takes a special kind of energetic, optimistic, multi-tasker to make a rehab unit efficient and successful.
While searching for that perfect fit, you may want to "try before you buy" and enlist the help of a locum tenens agency to bring several short term candidates to your facility to see how they lead teams, garner respect, and care for patients. When you find that right person, I believe the rest of the staff can thrive, patients get the quality care they need, adverse events are avoided, and you will pass Medicare audits!
A final word of advice: don't scrimp on the effort you put into finding your ideal Medical Director. They are the hub of your facility's wheel.
Want to learn more about locum tenens with Barton Associates? Fill out the form and one of our representatives will reach out to you!