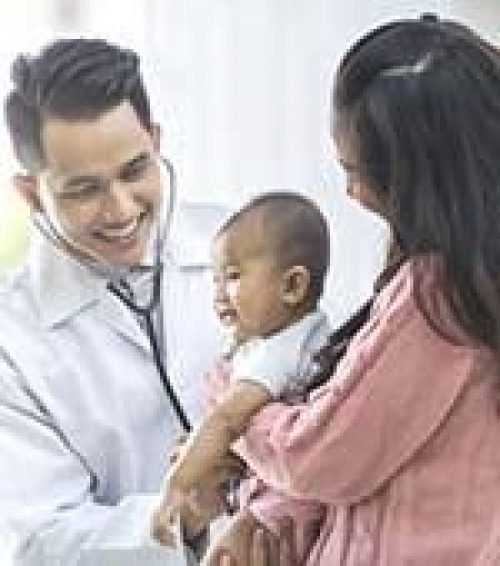 Imagine holding a job you love, but also being able to travel whenever you want and as much as you want. It'd be pretty cool, huh? You'd be able to see places you've always imagined visiting.
Yet, it doesn't seem possible to do this. How can you travel and do what you love as a career on a daily basis?
It's called working as a traveling family medicine provider. You get to travel around while helping care for others!
So what locations offer the best family medicine provider salary in the United States? And where should you choose to work as a family medicine provider that travels? Keep reading to learn about the best places to practice in 2022!
California
What better place to be doing your job, traveling, and living for a short period of time than California?
If you choose to head out to California to do your job, you'll really be living it up with the salary you'll get while enjoying locum tenens family medicine practices.
In California, you can expect to make around $120,000 depending on where exactly you are in the state. And while you're not working, there is plenty of stuff to do!
Here's a list of some of the things around the state that you can look forward to:
Yosemite National Park

Disneyland

San Francisco

Los Angeles
When you have time off, you could even go explore wine country in Sonoma and Napa Valley. Maybe head up north to go skiing in the winter months as well!
Alaska
Imagine waking up to go to work every day during the summer days when it's light out. Or imagine going to work in the opposite conditions where it's dark all day! Well, you could have that reality if you took a family medicine job in Alaska.
A few locations that you could consider in Alaska are Anchorage, Homer, Ketchikan, and Fairbanks. There are a few other options as well depending on when you would plan to go.
When you have days off, you can explore some of the prettiest parks and glaciers in the country. You could go kayaking in the glacial waters, go hiking, or wander around some of the cute cities in Alaska.
If you want a longer weekend trip, you could explore nearby locations like Vancouver and the beautiful British Columbia!
Maine
If you are considering staying in a warmer spot during the summer months, have you considered moving somewhere a bit chillier for winter? If you're interested in the locum tenens family medicine jobs year-round, Maine is a great place to be during the winter.
Think: You'll have access to great skiing, amazing snow, a beautiful wintery coastal view of over 3,000 miles, and quaint towns covered in white during these months. Maine actually has more coastal shores than the state of California!
When you're here you can explore wildlife like whale watching or spend more time on land watching some of the land animals. Go hiking in Acadia National Park, enjoy some amazing lobster meals, and enjoy some of the best craft beer that the country has to offer.
The best part?
When you get tired of being in the colder area, you can pick up another job somewhere else! However, Maine tends to be a place that is in need of travel family medicine nurses during the winter months.
Current listings have the option to work at the hospital in 10-hour shifts or 5 8-hour shifts throughout the week.
Florida
After you spend some time in Maine during the winter months, it may be time for you to head on over to a warmer coast! There are plenty of job opportunities for family medicine jobs in Florida.
Between your nursing shifts, you could explore the Florida beaches, some of the best in the country, wander around Kennedy Space Center, visit Walt Disney World for a day, or take a boat tour through Everglades National Park. If you don't feel like going far, there's usually a beach within a two hour drive of wherever you are!
Here are some of the current job openings for locum tenens family medicine in Florida.
South Dakota
South Dakota may not be the first thought on your list of places to go practice medicine as a travel nurse, yet there is so much that South Dakota offers!
When you're here, you should explore:
Custer State Park

Badlands National Park

Wall, SD

Wind Caves National Park

Mount Rushmore

Crazy Horse Memorial
These are just a few of the places you should see while in South Dakota. This state offers tons of places to go hiking and exploring, enjoy a picnic outside in beautiful weather, and get a bit of culture and history lessons as well.
Many of the locum tenens family medicine jobs are located in Rapid City, South Dakota, which is a great location to get to some of the areas to explore in the state. As a family medicine provider in South Dakota, you can expect to make anywhere from $80,000 to $121,000 as a salary.
Get Started in a Career of Locum Tenens Family Medicine
Are you ready to kick start your career in family medicine but looking to do it while traveling? Hopefully, this article helped you find a new location that you are interested in visiting! And once you cross one of them off the list, head on to another one for another experience!
Check out the job board on our site for current listings in all areas! And happy traveling!