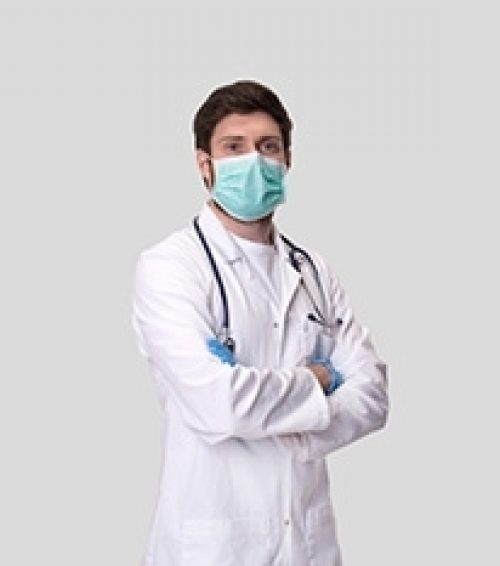 As the physician shortage in the United States continues to grow, many healthcare facilities are left wondering how to fill positions in order to prevent care gaps. With a projected physician shortage of between 54,000 and 139,000 by 2033, according to the Association of American Medical Colleges, healthcare facilities have to consider alternative means of caring for patients. For many, that means utilizing locum tenens providers.
There is an expanding market for healthcare staffing, which is projected to reach $43.5 million by 2025, according to Research and Markets. That shouldn't be surprising since, according to the National Association of Locum Tenens Organizations (NALTO), over 90% of healthcare facilities use locum tenens. While some facilities may use locum tenens more frequently than others, with nearly 50,000 providers working locum tenens and caring for an estimated 7.5 million patients a year, there is the potential for facilities of all types to benefit from locum tenens providers.
One type of facility that benefits from locum tenens providers is a federally qualified health center (FQHC). An FQHC is a community-based healthcare provider that receives funds from the Health Resources and Services Administration (HRSA) Health Center Program to provide primary care services in underserved areas. According to a 2020 study published in the Journal of Rural Health, more than a third of FQHCs used temporary primary care providers between 2013 and 2017. The study states that temporary, or locum tenens, providers can offer a necessary staffing solution for FQHCs to serve as a bridge to permanent physician hires and to maintain patient services in areas that have more challenging health professional shortages.
Why Use Locum Tenens Providers?
One of the benefits of staffing locum tenens providers, according to NALTO, is that it yields a great ROI. Using locum tenens providers is often comparable to staffing a similarly qualified full-time physician, and daily rates will typically be the same. But if you have a physician shortage, you could be looking at thousands of dollars in lost revenue everyday. Patients may seek care at other facilities, or already overburdened staff will have to take on a heavier patient load. This could potentially lead to burnout, which could have consequences down the line. Staffing locum tenens providers allows healthcare facilities to maintain their patient load without putting more pressure on existing staff. This can lead to increased patient satisfaction and cost efficiency.
Preparing for Locum Tenens
If you are thinking about staffing locum tenens providers, one of the first things you want to do is make sure you can get them onboarded quickly. Before their first day at your facility, your provider should have all of the pertinent information about what department they will be working in, where they should report to, and key contacts. It could be beneficial to give locum tenens providers a tour of the facility prior to their start date so they have an easier time of getting around—you don't want your new surgeon showing up late to an operation because he couldn't find the OR.
You'll also want to make sure your locum tenens provider has all of the proper credentials and licensing. The Federation of State Medical Boards offers free access to its physician database so facilities can verify all of their new physician's information, such as where they went to medical school and if they have special certifications. Plus, due to the COVID-19 pandemic, locum tenens providers can receive emergency licensing so they can take new assignments faster.
If you're considering using locum tenens providers to help with physician shortages, Barton Associates can help you find the right one. Contact an account manager to get started.
Want to learn more about locum tenens with Barton Associates? Fill out the form and one of our representatives will reach out to you!