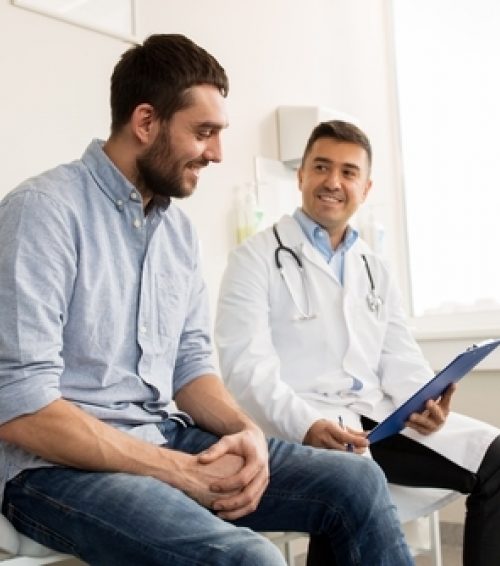 More healthcare organizations are turning to locum tenens, and for good reason. Locum tenens providers can be extremely valuable to healthcare organizations that are struggling to keep their patients and staff happy. The value of locum tenens also extends beyond the convenience; they can be valuable financially as well.
Improved patient satisfaction and outcomes. One of the main issues that patients face when they arrive for a doctor's appointment is a long wait time. This can happen for a variety of reasons such as double bookings or a shortage of available physicians. Bringing in locum tenens providers boosts the number of available providers, and allows patients to be seen in a timely manner. Patients may also be able to spend more time with their provider, ensuring that all of their questions and concerns are addressed. This can lead to increased patient satisfaction and outcomes because nothing is being overlooked. As a bonus, this can also increase word of mouth referrals.
Locum tenens can also impact patient satisfaction and outcomes in areas where there is a desperate need for providers, such as rural areas. Rural areas tend to have a shortage of specialists, leaving patients to either forego care or seek it at another facility further away. A locum tenens provider would allow patients to continue to receive care at their hospital or healthcare organization of choice.
Another example of the value of locum tenens providers for patients is that they maintain the continuity of care. If a patient's usual physician is unavailable, or if the healthcare organization is understaffed, locum tenens providers can ensure that patients are still able to receive the care they need until the physician returns or more staff is hired.
Decreased physician burnout. Physician burnout is a major problem in healthcare and is considered a public health crisis. According to the American Medical Association (AMA), 42 percent of physicians experience burnout. Certain specialties, such as urology, neurology, and nephrology, have higher rates of burnout than others. The causes of burnout are myriad: too much time spent on administrative tasks, not enough time with patients, long working hours, lack of work-life balance, and more. When physicians are burned out, productivity and patient care can suffer. Turning to locum tenens takes some of these burdens off of permanently staffed physicians. Reducing physician burnout can also reduce turnover.
Cost efficiency. Using locum tenens providers can be more cost efficient for healthcare organizations. Locum tenens providers are temporary, so they do not have to be paid full-time salaries or receive benefits. Permanent physicians, on the other hand, cost significantly more over a longer period of time — this includes salaries, benefits, signing bonuses, promotions and raises.
Filling positions faster. Hiring a full-time provider can be a lengthy process. Depending on the specialty, it can take anywhere from three to nine months. According to Medical Economics, in 2018, family medicine positions took 227 days to fill. Positions in general pediatrics, on the other hand, took 92 days to fill.
Healthcare organizations can fill positions much faster by staffing a locum tenens provider. They can continue to look for a full-time provider during the locum tenens provider's assignment.
Locum tenens providers are valuable allies for healthcare organizations that may be struggling with shortages or handling patient loads.
Want to learn more about locum tenens with Barton Associates? Fill out the form and one of our representatives will reach out to you!