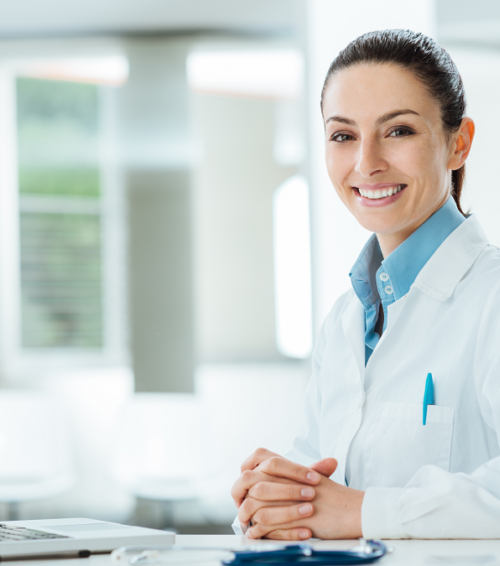 Throughout the month of September, we asked physician assistants (PAs) across our Facebook and Twitter channels to help us celebrate PA Week by finishing the line, "I'm a PA because…"
Check out the results!
"I was in Vietnam in 1966 when I learned about the concept. I applied to the first four-year program at Alderson-Broaddus and never looked back. I retired after 42 years of practice loving every minute of it. It was difficult the first 10 years getting our foot in the door with lots of obstacles from nurses and physicians. In the end, we prevailed by showing that we were professionals who wanted to absorb all the medical knowledge we could and prove that we were worthy of being in the healthcare delivery system. It was an interesting journey that I would do again in a heartbeat." — Chip Hedrick
"I graduated from Alderson-Broaddus college 33 years ago! I am practicing as a spine surgery PA. The profession has offered me a remarkable amount of flexibility and I love doing what I am doing to this day! I too have faced enormous obstacles living in a state without legislation to practice and fighting that battle through legislation. As well as significant resistance on the part of the nursing and medical community, we have come a long way!!! Enjoy retirement!!!!!!" — Carla Grovatt
"I was inspired to become a PA via a PA while I was a medic in the National Guard. I'm proud to have served my country. I am thankful my country provided me the opportunity to serve both military and civilians as a healer and patient educator. I believe I have inspired others to this great profession." — Michael Steely
"Thirty years this July. I wish I could say I became a PA for some altruistic reason but I didn't. Simply said I was a very bored Air Force medic and I wanted a commission. I had worked with PAs since 1972 and had always respected them. I did not see how dedicated they were until I saw how hard they worked to get me in the Air Force PA program. I was quite a handful of spitfire back then. It really wasn't til my first duty assignment when a much more experienced PA Karen Wetzel took me under her wing and taught me what it was all about to be a PA and an officer. I will always be so grateful for that. Long story short…I come from a long line of dedicated professionals who go the extra mile for their patients. I am very proud of that." — April Ethridge
"I became a PA as an extension of being a medic during Vietnam, then an OR tech in civilian life. It was the greatest 40 years of my life." — Edward Miers
"Because I met a soldier who lost both lower extremities to an IED. His damage was so bad that he lost his testicles. When he came home, his wife divorced him because (one of the reasons) he couldn't have kids. I couldn't be an infantryman but I could do everything I could to take care of our guys willing to make that sacrifice. Today, I am an Army PA." — Jessica Larson
"Being a PA has been the most satisfying profession for me. It was either go to RN (I was already an LVN) or PA. I was in the Army as a combat medic and later an LVN. After moonlighting in the civilian world as an LVN (while still active duty Army), I was drawn to PA school because I was encouraged by PAs that were my supervisors and knew that was the best fit for me. It provides satisfaction of caring for patients that need our help, autonomy (sometimes), variety of specialty, and the ability to work with other healthcare professionals that have the same goals in mind. To make the medical community be the best and lessen the pain and suffering people endure. I have only been a PA for 24 years, but I would not change it for anything!" — Mary E. Randle
"I was a member of the first class graduated from the University of Oklahoma PA program in 1972. I've done everything from family practice to orthopedic surgery to emergency room to my current position in student health services at Sam Houston State University in Huntsville, Texas. For me, it's all about compassionate care and the love and willlingness to take care of those who are sick or injured. I'm shooting for my 50th anniversary as a PA." — Lewis Devore
"I feel I make a difference for our veterans and their families. I Initially served as a PA in the U.S. Air Force and was fortunate to care for active duty and retired and their families. It is an honor to care for our veterans, especially the few WWII vets that still come to our clinic." — Michael Howard Schroeder
What is your favorite part about being a PA? Share your thoughts with us on Twitter – Tweet us
@bartonlocums
!