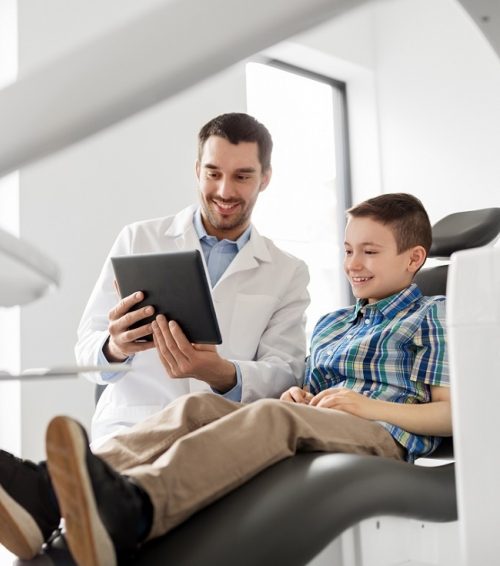 It's a pretty good time to be a young dentist. A large percentage of dentists born in the Baby Boom era are set to retire in coming years, and a deepening talent shortage is turning the staffing landscape into a seller's market. Fresh grads and early-career professionals are inheriting a wide-open industry — and more career opportunities than they can shake a tartar scraper at.
Don't sign that permanent-placement job offer just yet, though. As in the medical and mental health fields, a growing number of dental professionals have turned to locum tenens, capitalizing on several distinct advantages. If you're still charting your early career, consider the following advantages of locum tenens for dentists before shackling yourself to a single location:
Locum Tenens for Dentists: A Taste of Everything
Rural clinics are different from those in all other settings. That's true no matter what specialization you graduated with or what type of service you wish to provide. Figuring out which you like best (and which is best suited to your list of short- and long-term professional goals) may take years — assuming you get a chance to try several different location types through the course of your career.
Not so with locum tenens for dentists. While you ultimately pick and choose the assignments you want to take, short-term assignments also mean more experiences in less time. That allows you to test drive numerous locations, situations and career options before settling down to something permanent — and the insight to make the best-informed decision when it's time to settle down. (That's not to say you can't remain a locum as long as you want, of course. Many dentists make a career out of it or continue to take part-time assignments once they've started in a permanent practice.)
Sharpened Skills
Following the logic above, working multiple locations also means a chance to experience region-specific needs. For one example, a lack of insurance, access to care, and fluoridated water lead to far higher incidences of preventable tooth decay in rural communities — which means a greater opportunity to work on complex restorative cases. Picking up these experiences, no matter what path they take, is a great career opportunity.
Travel
Marriage ages are at an all-time high in the United States, and being young typically means fewer things tie you to a single location. If you're still free to roam, why not take the opportunity to see the country on someone else's dime? Pursuing locum tenens as a dentist means a chance to see a part of the country you may never have visited otherwise. You might fall in love with a given region and decide to stick around. And if not, that next assignment is always just around the corner. Plus, you must admit it's pretty cool to tell your friends:
"I'd love to come to your party, but I'll be traveling to Hawaii for work next week."
A Chance to Focus
Running a practice (or even working at someone else's on a permanent basis) comes with several non-dental complications, such as dealing with insurance hassles and managing staff. Locum tenens as a dentist, on the other hand, allows you focus on providing the services you spent all those years learning.
That's a major pull for new grads and others in their early careers, many of whom ultimately chose dentistry to be dentists, not fight with insurance companies over reimbursement rates. As a bonus, learning to manage the clinical side before opening your own practice makes the whole affair a little less overwhelming — instead of wandering into uncharted territory, you have experience in patient care from the beginning.
Altruism Without Risk
Turning back to rural communities for a moment, there's an unfortunate reason many non-metropolitan locations struggle with adequate dental coverage. In short, several factors make permanent practice a financially undesirable stop for qualified dentists. With locum tenens, it's quite the opposite. Rural and remote postings tend to pay more, reflecting a very real need for help in underserved communities.
In this sense, locum tenens represents a way to help people in need without taking a per-patient pay cut (and often, a significant one) to do it. Instead of choosing between professional, personal, and financial reward, you get all three. Combined with the benefits listed above, that's as good as it gets for a young dentist trying to explore the industry to its fullest.
Want to learn more about locum tenens with Barton Associates? Fill out the form and one of our representatives will reach out to you!