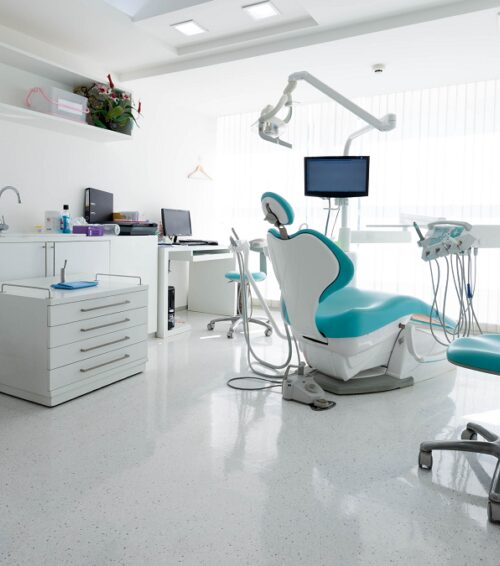 In healthcare, staffing shortages are disruptive events with the potential to affect organizations' revenue streams and their ability to deliver quality care to patients. Moreover, the complex factors behind the current physician shortage make it an even harder problem to address and solve. Lengthy and expensive education requirements, a wide variety of complicated federal and state regulations, and an unsteady healthcare environment exacerbate the already difficult task of locating top healthcare talent.
If the current physician shortage wasn't enough of a problem for our nation's healthcare industry to overcome, it now appears that the dental industry may soon find itself in a similar situation: According to recent findings from the Health Resources and Services Administration (HRSA), an uneven distribution of dental care providers is making it difficult for certain communities, especially those in rural areas, to access the dental care they need. More worrying, the HRSA expects this gulf to widen in the coming years, with the projected demand for dental care outpacing the projected supply of providers by 4 percent between now and the year 2025.
Certain numbers may seem promising at first glance. Dentist employment was expected to grow by 9 percent in 2016 — but that's not enough to meet an even-faster-growing demand. An increasingly aging population requires greater care. So-called "trendy" services (such as adult braces and teeth whitening treatments) are rising in popularity. Insurance providers are upping their coverage, enabling even more patients to seek dental care. It's official: The supply of dental providers is already inadequate, and this will only worsen as the years go by.
Some organizations struggling to maintain dentistry staffing levels are opting to lean on technology and better utilize the skills of dental hygienists and assistants, while others turn to locum tenens dental services as the best way to continue seeing their patients through the shortage.
Examining the HRSA's Findings
Staffing shortages in any industry don't just happen arbitrarily, and the pending dental shortage is no exception. According to the HRSA's findings, the entire country is short more than 8,000 dental practitioners, with only one state (Nebraska) meeting the number of dental care professionals needed to remove itself from the Dental Care Health Professional Shortage Areas list.
Based on these numbers alone, the dentistry staffing shortage will not only affect already underserved communities, but also areas just barely meeting coverage guidelines. Not only will these organizations begin to turn away patients, but as the dentistry staffing shortage worsens, finding a provider to fill in during an unexpected absence or to meet a spike in patient demand will become more difficult to do in a cost-efficient and timely manner.
In all these situations, locum tenens dentists remain a viable staffing solution. By leaving the searching, vetting, and the bulk of the onboarding process to a trusted and dedicated locum tenens agency, organizations can reduce the amount of time needed to fill a temporary staffing gap, bringing peace of mind to a stressful, labor-intensive, and time-consuming process.
How Current and Future Shortages May Affect Patients
Dental organizations aren't the only ones affected by a potential staffing shortage; their patients will suffer from the effects as well. For patients, excessive wait lists and limited scheduling flexibility are just the beginning of these troubles: Because many dental problems are degenerative and can lead to other health concerns, and because many individuals tend to wait until an issue becomes an emergency to receive care, patients unable to find timely help may be forced to seek help at an ER, many of which are not equipped to deal with dental issues and are far more costly than a visit to your primary dental care provider.
As the HSRA research notes, this problem may be particularly difficult for economically challenged and underserved communities to overcome, especially in light of the predicted staffing shortage. For a variety of reasons, these areas already have a difficult time attracting the sort of healthcare talent they need, and that challenge will likely get worse along with the shortage. In states such as California and Florida, areas that already have large provider-coverage gaps, those gaps will likely broaden, further limiting patient access to quality care in a timely manner.
Managing the Dental Shortage With Locum Tenens
Like with healthcare, the urgent nature of many dental issues heightens the need for organizations to address these dentistry staffing shortages. Although bringing on a new provider tends to involve a lengthy process no matter the staffing climate, the various challenges that come along with a shortage may exacerbate this process; finding and onboarding talented providers will take longer than normal, disrupting an organization's ability to remain productive and financially viable.
Combined, these factors make locum tenens dentists a perfect solution to meet the staffing needs of any dental organization. Whether to fill in during an unexpected absence, provide care while searching for a more permanent solution, or to meet a seasonal spike in demand, locum tenens providers will be able to help your dental office do what it does best: continue to care for patients.
Not quite ready for the dentistry staffing shortage? Let us know

! We can help!