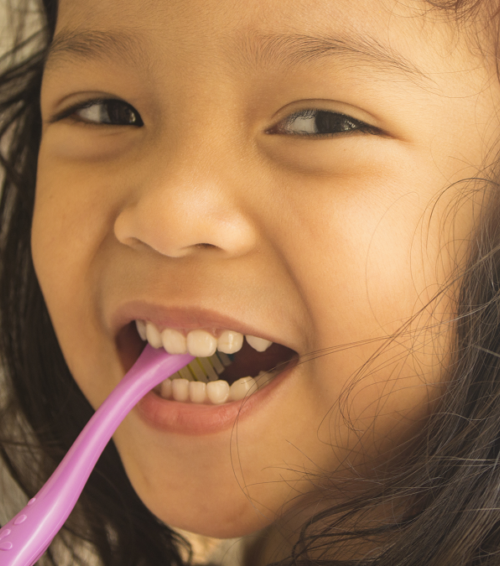 There exists a large body of evidence to suggest that our mouths act as a sort of "gateway" to our overall health, meaning individuals who do not have access to basic dental care are putting their health at risk. One recent study found that people with gum disease are more likely to have another chronic condition on top of it. Further, a study conducted by the U.S. Federal Reserve concluded that one-quarter of Americans who went without dental care in 2014 did so because they could not afford it.
The problem in rural areas of the United States has nothing do with the care provided. However, it has everything to do with the fact that many people who are in desperate need of dental care lack the money to pay for the treatments. What's causing this lack of access, and what can be done to alleviate it? Let's brush away the plaque and get to the root of this glaring issue.
What's Causing This Gap in Accessibility?
It turns out that many of the same factors that led to the physician shortage are also factors contributing to the dentist shortage — namely, a lack of a dental providers in rural areas. In 2012, 60 percent of areas that lacked the the proper amount of dental health professionals were designated as nonmetropolitan.
Dentists aren't flocking to these areas for the same reason physicians elect to practice in urban settings: Medicare and Medicaid reimbursement in rural areas isn't enough to make practicing there financially viable. Many dentists are wary of accepting Medicaid patients because the rates of reimbursement are typically half of what they could expect to receive from individuals with private insurance; for example, Medicaid in Colorado pays a dentist $435 to crown a tooth, but private insurance would reimburse that same dentist for nearly $800.
Unfortunately, rural areas tend to have some of the highest rates of Medicaid and Medicare enrollment: 16 percent of people living in rural areas are covered by Medicaid, compared to 13 percent in urban areas. This trend worsens when childhood coverage is considered, as 42 percent of rural children are covered under Medicaid and State Child Health Insurance Programs (SCHIP), compared to 36 percent of their urban peers.
The patients enrolled in these programs, especially those in rural areas, feel the effects of the differences in reimbursement. As physicians choose to care for patients with private insurance over those enrolled in subsidized plans, the number of healthcare providers willing to take on those patients becomes limited. For example, the ratio of dentists accepting Medi-Cal, California's state medical plan, stands at one for every 71,830 county residents, when the ideal ratio of dentists to patients is one to every 3000, according to federal Health Professional Shortage Area (HPSA) standards. By limiting the already limited number of medical professionals, those who live within rural areas lose access to much-needed dental and medical care.
Not only are rural areas faced with financial burdens caused by a lack of insurance reimbursement, but they are suffering from an overall underutilization of dental care as well. One study reported that only 41.5 percent of individuals living in rural areas had seen a dentist in the last year, 70.5 percent delayed obtaining dental care, and 45.3 percent had dental insurance coverage. Even more so, 23.4 percent of rural children received no dental care in the last year.
Why Does This Matter?
Despite the fact that many medical providers understand the relationship between oral and overall health, many patients do not. While our immune systems are designed to protect against most bacteria, individuals who fail to keep up their oral hygiene put themselves at an increased risk of tooth decay, gum disease, halitosis, tooth loss, and a countless number of other unsavory results. Additionally, chronic autoimmune diseases such as diabetes and HIV can weaken the body's oral bacterial defenses, further compounding existing dental problems.
For individuals who don't have consistent dental care, this saga typically ends in an emergency room with complaints of persistent dental pain and the inability to eat certain foods. Providing patients with emergency dental care is unnecessarily costly and largely ineffective in treating the underlying causes of the pain. Patients who visit the ER for oral pain are commonly offered painkillers or antibiotics to combat oral disease, allowing the practices (or lack thereof) that caused the issue to persist. In 2012, there were in excess of 2 million ER visits related to oral health issues, costing insurers and patients nearly $1.6 billion. Many of these visits were for ailments that could have been easily avoided with routine dental visits and consistent oral hygiene.
What Can Be Done?
The most obvious way to ensure rural patients receive the dental care they need would be to simply increase Medicaid reimbursement rates. However, given the current political climate and the uncertainty of future healthcare reform, this is unlikely to happen anytime soon.
Some states, like Minnesota, have popularized the use of dental therapists — alternative providers (similar to what NPs/PAs are to physicians) capable of performing basic dental procedures such as crowns, fillings, and extractions. In many states, dental therapists are required to see a certain percentage of subsidized insurance patients. Some states also offer student loan forgiveness programs to new dentists who choose to practice in rural areas designated as HPSAs.
Additionally, dental schools could take steps to promote practicing in areas in which dentists are needed the most. In addition to supporting current rural dental programs, admittance policies could be refocused to favor candidates who wish to practice in rural areas. Rural training programs could also be offered to give aspiring dental students needed work experience as well as help alleviate the shortage of dental professionals in these areas.
If nothing is done to address the lack of dental care in rural areas, it will continue to affect both the oral and overall health of the individuals living there, and continue to strain already overburdened emergency care facilities.
Are you a rural dentist struggling to maintain adequate staffing levels? Connect with a Barton Associates representative today to discuss locum tenens dentistry staffing for your facility.