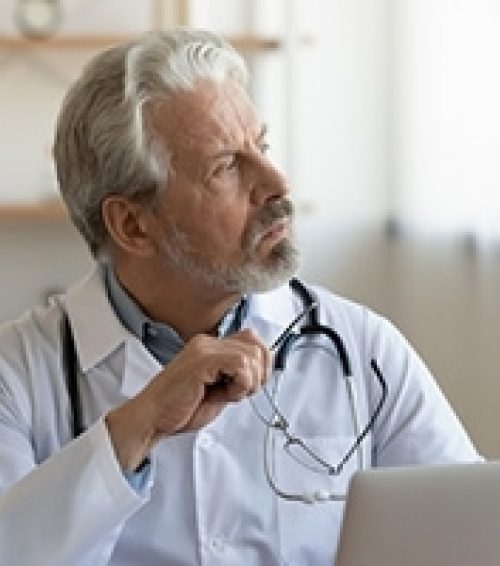 Locum Tenens as a Transition into Retirement
More and more physicians are turning to locum tenens, for a variety of different reasons. While it is a great option for physicians at any stage of their career, it can be especially attractive for late-career physicians. Some physicians nearing retirement may not want to leave medicine altogether, preferring to practice on their own terms. Locum tenens can be a middle ground and offer a type of semi-retirement for physicians who aren't quite ready to hang up their scrubs but want more flexibility than full-time employment.
Freedom and flexibility
The ability to have more control over their schedule is one of the main reasons physicians consider locum tenens toward the end of their career. Locum tenens offers physicians the ability to decide how much they want to work and how often, allowing them to have time off in between assignments. There is also less of an administrative burden on locum tenens physicians as the staffing agency handles most of the paperwork.
Scope out new locations
Another benefit of locum tenens is that it offers the opportunity to travel to new places. This can be beneficial for physicians nearing retirement who may be looking to relocate or who were never able to travel because of their busy schedules as full-time employees.
Maintaining relationships
Some physicians also choose to switch to locum tenens instead of retiring because they aren't ready to leave an established practice or patient base. Physicians who have been practicing for a long time may have formed relationships with their patients and their community and still want to be able to serve them. Locum tenens allows them to do so, but at a reduced capacity depending on how many assignments they chose to take on.
Making the transition
For physicians considering locum tenens instead of going into full-time retirement, it helps to have an idea of your goals and priorities. Do you already have enough money for retirement, or do you need to add more? One of the benefits of locum tenens is that, as an independent contractor, you have more flexibility with retirement accounts and can max out your funding. If you choose a 401(k), you can contribute up to $57,000, compared to $19,500 for an employer-sponsored retirement account.
Some other questions you should think of before you make the transition to locum tenens include:
Do you want to stay close to home and your established patient base, or do you want to travel to other locations where the community may be underserved?

Is there an area that has a shortage of physicians in your specialty where you can help out?

Do you want to transition from working in an urban area to a rural one, or vice versa?
It's also OK if you want to do a variety of different things; there may have been something you wanted to do when you were a full-time physician that you weren't able to, but now you have the time and freedom to explore.
What about physicians who are already retired?
Some physicians who have already retired may decide to return to the workforce. Different states have different rules as far as licensure, according to the American Medical Association. Some states allow retired physicians to maintain their license, while others have a separate category for inactive or retired physicians. However, in response to the COVID-19 pandemic, many states took actions that allowed retired physicians to temporarily return to the workforce. These actions may specify that the physician's license must have been in good standing at the time of retirement, or that the physician was in active practice within a certain timeframe. The Federation of State Medical Boards offers resources for physicians who need more information about license status and requirements.
Physicians who aren't quite ready to leave the workforce can benefit greatly from locum tenens; the ability to take on assignments at your own pace and allows you to work as much or as little as you want. This can free up time for you to spend with friends and family, and it can also provide you with the opportunity to see new places.
Ready to begin your locum tenens career with Barton Associates? Take a look at our open jobs or fill out our contact form and one of our representatives will reach out to you!