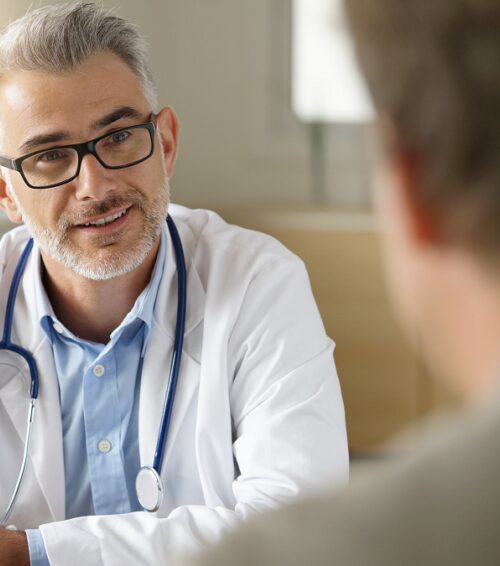 For hardworking providers across the United States, retiring from full-time work is a highly anticipated goal — and a well-deserved reward after a long career in the medical field. After years of education, training, long hours, and even professional burnout, a complete retirement free from day-to-day responsibility may seem particularly appealing.
As much as older healthcare professionals are in need of a break, retirement is often a shocking contrast to the the lifestyle they've adopted and the environment they've come to thrive in. After all, experienced providers might consider their role in healthcare to be an integral part of their identities. Finding themselves in a position where they're no longer needed by patients, newly-retired providers may feel more bored than relaxed.
For those who miss the sense of purpose and daily structure they once found at work, there's good news. With locum tenens, physicians, nurse practitioners (NPs), PAs, dentists, and certified registered nurse anesthetists (CRNAs) are merging the gap between full-time work and retirement — and experiencing a number of unique benefits, as well:
1. Freedom
The freedom and flexibility of locum tenens is particularly attractive to semi-retired providers. Want to adjust your schedule around prior obligations? Locum tenens makes it possible to choose when you work. Are you hoping to pick up some part-time hours and maintain your clinical skills? That's also doable with the locum lifestyle.
Because assignments can range in duration from a day to a year or more, locum tenens allows providers to choose how long they want to work. With the help of a recruiter, customized schedules are typically planned one to three months in advance, but last-minute arrangements are common as well. Semi-retired locums can also decide where they want to work.
2. Travel
For providers, retirement is often considered an opportunity to do all the traveling their career never allowed time for. Physicians and advanced-practice clinicians who work with a national locum tenens agency have the option to work in many different states. Whether you're eager to return to a favorite location or experience a new area, a locum tenens recruiter can work with you to obtain licenses, apply for jobs, and make specific travel arrangements — often at no cost to you.
Semi-retired locums spend less time dealing with administrative issues and hospital politics and more time simply seeing patients.
3. Purpose
After years of caring for patients, providers are at risk of experiencing a lost sense of purpose in retirement. In recent years, the tendency for retired adults to experience loneliness has become more recognized: Studies in the U.S. and Europe suggest isolation can have severe effects on health and well-being. Locum tenens allows healthcare professionals a more gradual transition into retirement.
A provider's value to their patients comes regardless of age, and experienced physicians and advanced-practice clinicians can benefit entire facilities in mentorship roles. Is the semi-retired locum lifestyle right for you? The Barton Associates team is here to provide all the resources and guidance you need.