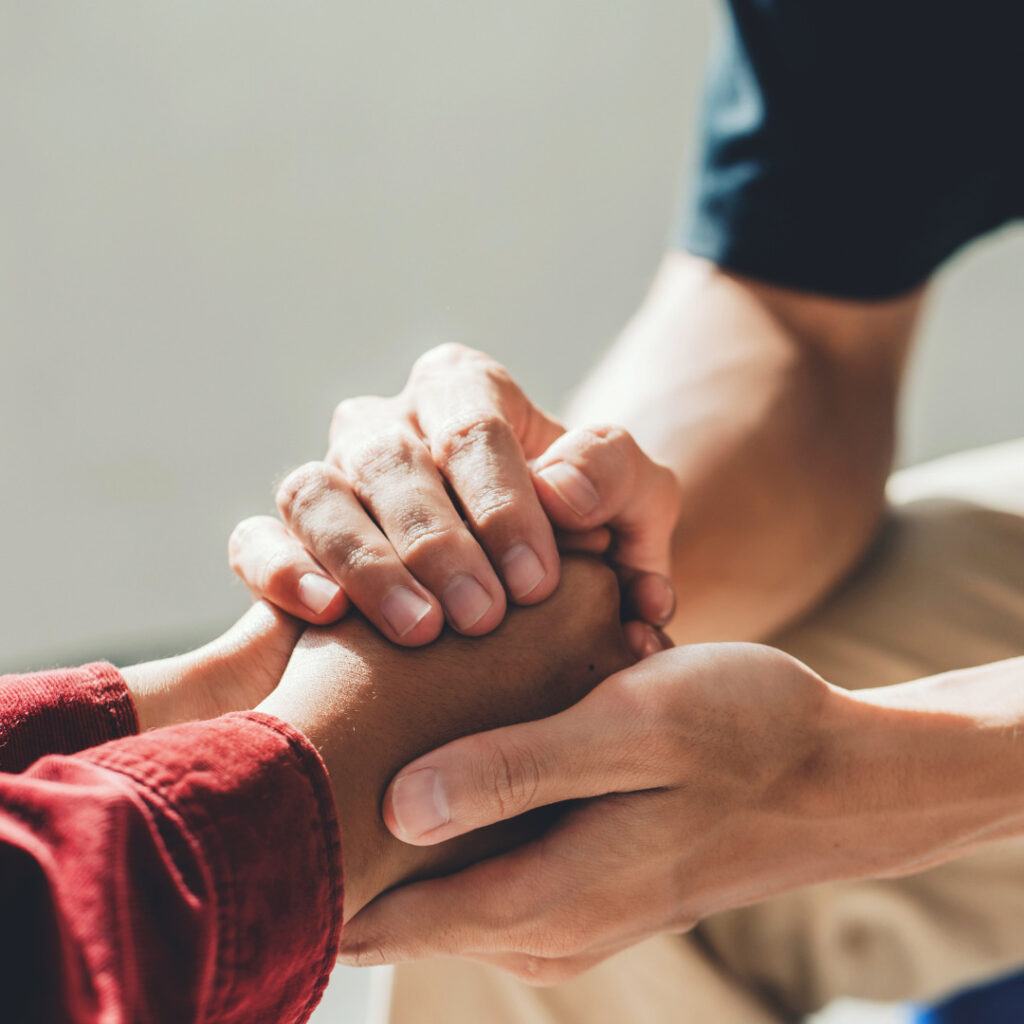 After working 11 years for Kaiser Permanente, Dr. P. Akhimien transitioned to locum tenens work to find more flexibility in her schedule.
Akhimien has been an avid volunteer in Africa over the years, traveling on mission trips to Zimbabwe and northern Nigeria to provide food, free medical care to those in need, and mentorship to young women. She says locum tenens work has given her the time off to travel back and forth for this "mission and passion."
Her initial locum tenens assignments were through other health staffing companies, but about two years ago, the United States Department of Health and Human Services' (HHS) Administration for Children and Families (ACF) set up a space in Pomona, California, to house, feed, and care for displaced migrant children. Hundreds of providers answered the call to aid through Barton Associates—including Akhimien, who joined the effort in January 2022.
She said the HHS project reminded her of her mission trips, where she also works with displaced children. "They were unaccompanied, they didn't have their parents with them," Akhimien said of the children she cared for during the HHS project. "Most of them have a PTSD flashback of the trauma they passed through during the process, and we are their first point of contact. When I saw those children, my mind flashed back to all the things I did in Africa." 
Building Bonds
According to Akhimien, the assignment entailed working in a clinic where they would give physical examinations, treat minor ailments, and sometimes transfer the children to other facilities to see specialists.
"[I] also did a lot of what I would say like emotional therapy for the kids just on my own," she said. "Most of the kids, they have a lot of emotional torture. When they came into the clinic, I watched their emotions and then I went into conversation with them."
Some children exhibited symptoms of depression, and Akhimien took on the task of providing mental health guidance to the children officials brought her.
"I talk with them, teach them strategy," she said. "Deep breathing, how to get over anxiety, how to give them hope. Some were very anxious."
Akhimien formed a trusting bond with these children, some of whom were even pregnant when they arrived at the clinic. Her knack for motherly care was a contributing factor to her becoming a doctor in the first place, and as a former midwife, she was well-equipped to assist.
"When I take them for doctor's visits, I know how to relate with the doctors to make sure I'm there when they are being examined," she said. "I never left them alone. So for that, they got to trust me a lot. They saw me as their mom."
The HHS project was familiar territory for Akhimien, but she acknowledged that a stark contrast exists between a traditional clinic and government projects. "It's just a different kind of setting," Akhimien said. "Other jobs, [like a] clinic, they have their homes to go back to, they have family. While [these] kids, they're unaccompanied and they're kids. So, it's not comparable at all."
While not everyone will experience the same switch as Akhimien, she says the first thing to do for any locum tenens provider adapting to a new assignment is, "to be familiar with your environment. Know what they have and know where things are kept so that if you need something, you don't necessarily have to wait for one of the other staff to go get it for you."
She said providers at a new assignment should step in and help during hectic times, because nurses can be busy. "Sometimes I have to do vital signs, I don't mind doing that," Akhimien said. "It's just the way I work. If they don't have enough staff and the patient needs to be fed? I feed the patient.
"That doesn't take anything away from me—it's part of the care," she said. "I have been a nurse for about 30 years, and patient care is my passion. I think that is one thing I would advise all providers; to work with the staff on [the] ground so that they get comfortable communicating with you, they get comfortable knowing that you are always available to help."
Interested in hearing more from Akhimien about how working locum tenens with Barton has enabled her to follow her passion? Check out our video: