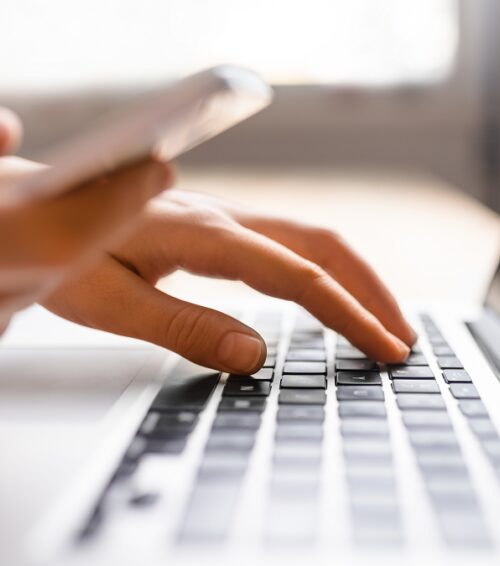 At Barton Associates, one of our top priorities is placing psychiatrists and clinical psychologists in fulfilling roles at care facilities across the U.S. Beyond that, we want to make sure you have the resources you need to provide great care, interact with your colleagues, and learn more about your profession every day.
As a locum, you're given the unique opportunity to experience greater work-life balance and dedicate more time to your interests outside the clinic. That's why we've picked out some of our favorite mental health blogs to share with you. Are any of them part of your regular reading? If not, add them to your rotation!
When it comes to top mental health blogs for psychiatrists and clinical psychologists, you can't go wrong with the official blog of the American Psychiatric Association (APA). With hundreds of posts discussing topics ranging from addiction, depression, and anxiety to gambling, hoarding, and sleep disorders, this blog provides a wide variety of content for psychiatrists — whatever your interests or specialty!
The American Counseling Association (ACA), a not-for-profit organization dedicated to appreciating and building the counseling profession, has compiled a list of blogs written by members, for members. With more than 100 member bloggers providing content, you can check out individual blogs or view the full feed.
Shrink Rap, produced by three psychiatrists from different specialties, offers a variety of content written for psychiatrists. They've also penned two books available for purchase in stores or via Amazon, BN, Kindle, or Nook: "Committed: The Battle Over Involuntary Psychiatric Care" and "Shrink Rap: Three Psychiatrists Explain Their Work."
Therese Borchard writes about depression, nutrition, holistic health, and inspiration. Therese is also the founder of Project Hope & Beyond, an online community for patients suffering from depression and their loved ones. Are your patients inspired by her work online? Therese has also published two books: "Beyond Blue: Surviving Depression and Anxiety and Making the Most of Bad Genes" and "The Pocket Therapist."
When he's not busy running his private psychiatry practice in California, providing consultations to residential treatment centers, or working on a number of research projects, Steve Balt, M.D., writes "Thought Broadcast," a blog discussing his practice and reflecting on his experiences as a former psychiatric patient.
A public and emergency psychiatrist by the pen name "Dr. Psychobabble" writes on a variety of "unconventional" topics from a "chronically optimistic" perspective. Her posts prominently feature her photography and recommendations for other psychiatry blogs and resources. If she looks familiar, that could be because Dr. Psychobabble's blog has been featured on Feedspot's "Top 50 Psychiatry Blogs and Websites for Psychiatrists" list!
What are your go-to mental health blogs? Did we miss any of your favorites? Let us know in the comments below, or tweet us @bartonlocums!